Whitby Photography Studio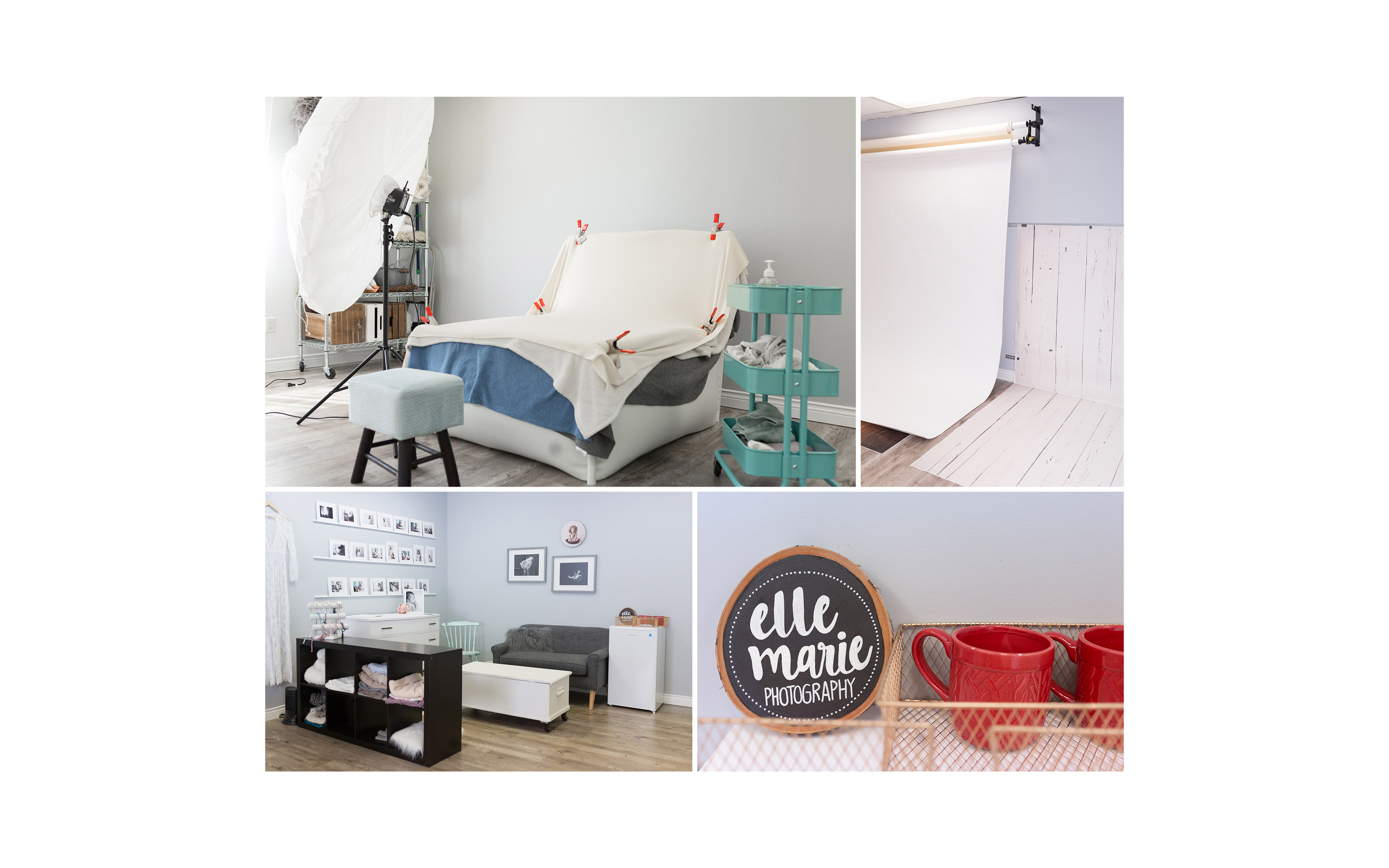 Elle Marie Photography's Whitby Photography Studio is located in downtown Whitby, ON at 112 Athol St. Situated steps from "the four corners" the studio is among some of Whitby's best local eats and places to shop. Located on the second floor of a great plaza, the studio has been designed with the comfort of new parents in mind. I offer everything we need for your session, in a clean and safe environment. I have spent a lot of time ensuring I am providing an optimal photography studio setting to help ensure we capture those adorable newborn poses we are looking for.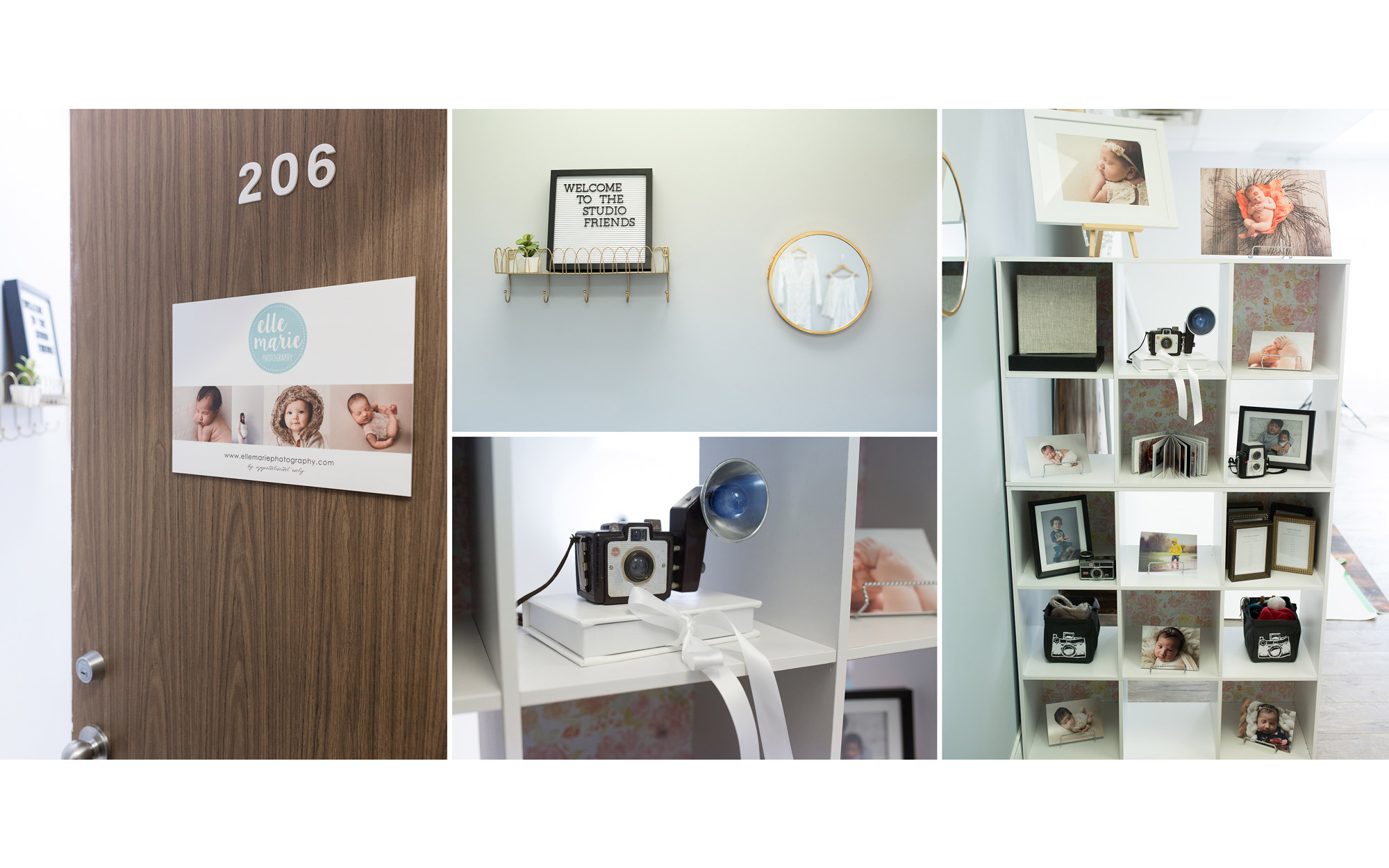 Sit back and relax!
During your session, I invite you to kick back on the loveseat or grab a chair, and enjoy a coffee while you relax. Browse through my studio samples, read a book, or do a puzzle with baby's older sibling. You are welcome to do whatever makes you comfortable. Some parents can't stop watching their baby, while others sit back and scroll their phone. You can even close your eyes and take a nap if you wish! Dad, I'm looking at you 😉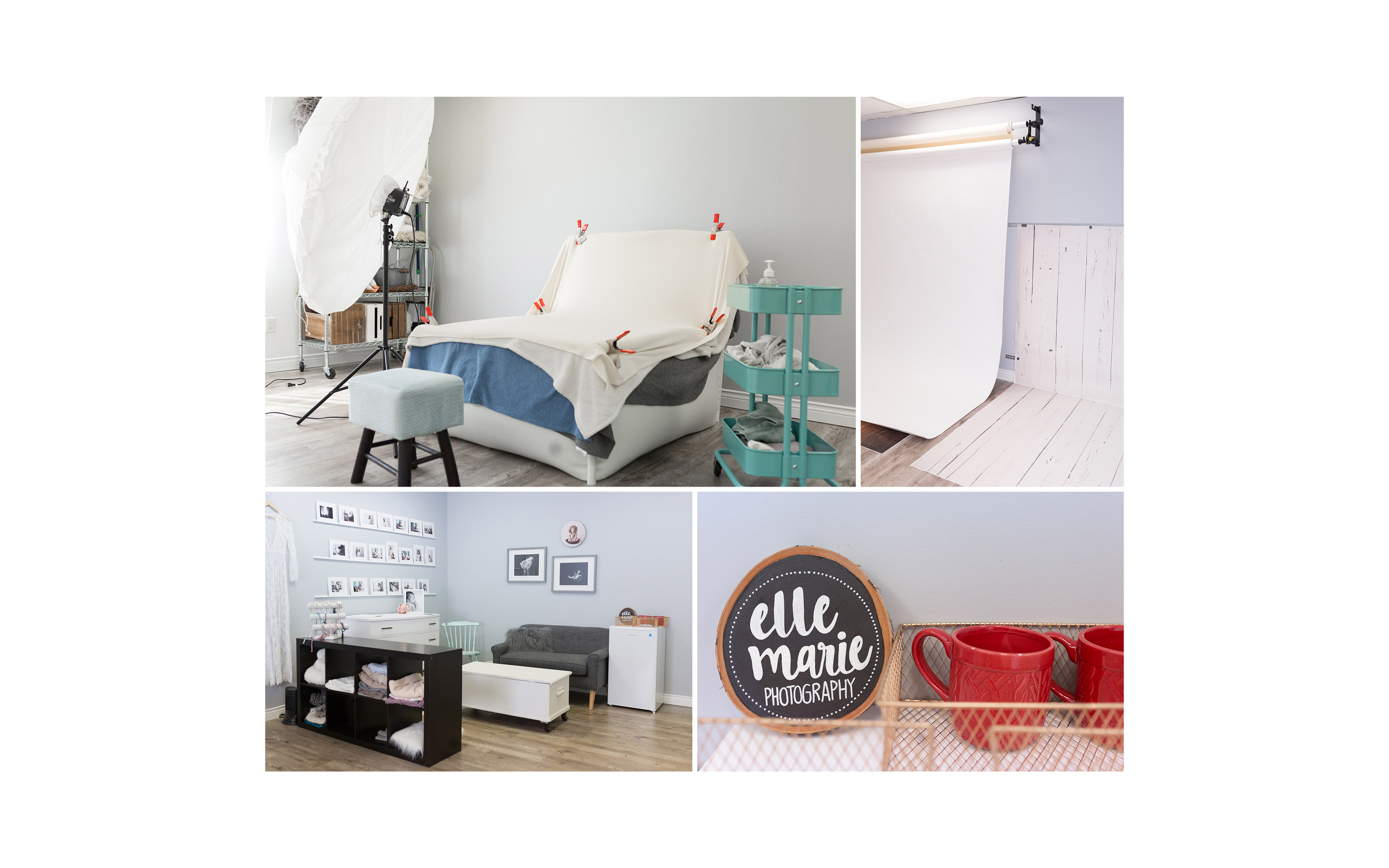 Your Ordering Appointment
The studio is also where you will come back after your session to view your images and decide on what you want to purchase. I offer a unique experience in viewing your images, you're going to have to trust me, everyone loves it! All of my product samples are also available for you to see, touch, and compare finishes. I will help you create the perfect pieces of wall art or design an heirloom album for you.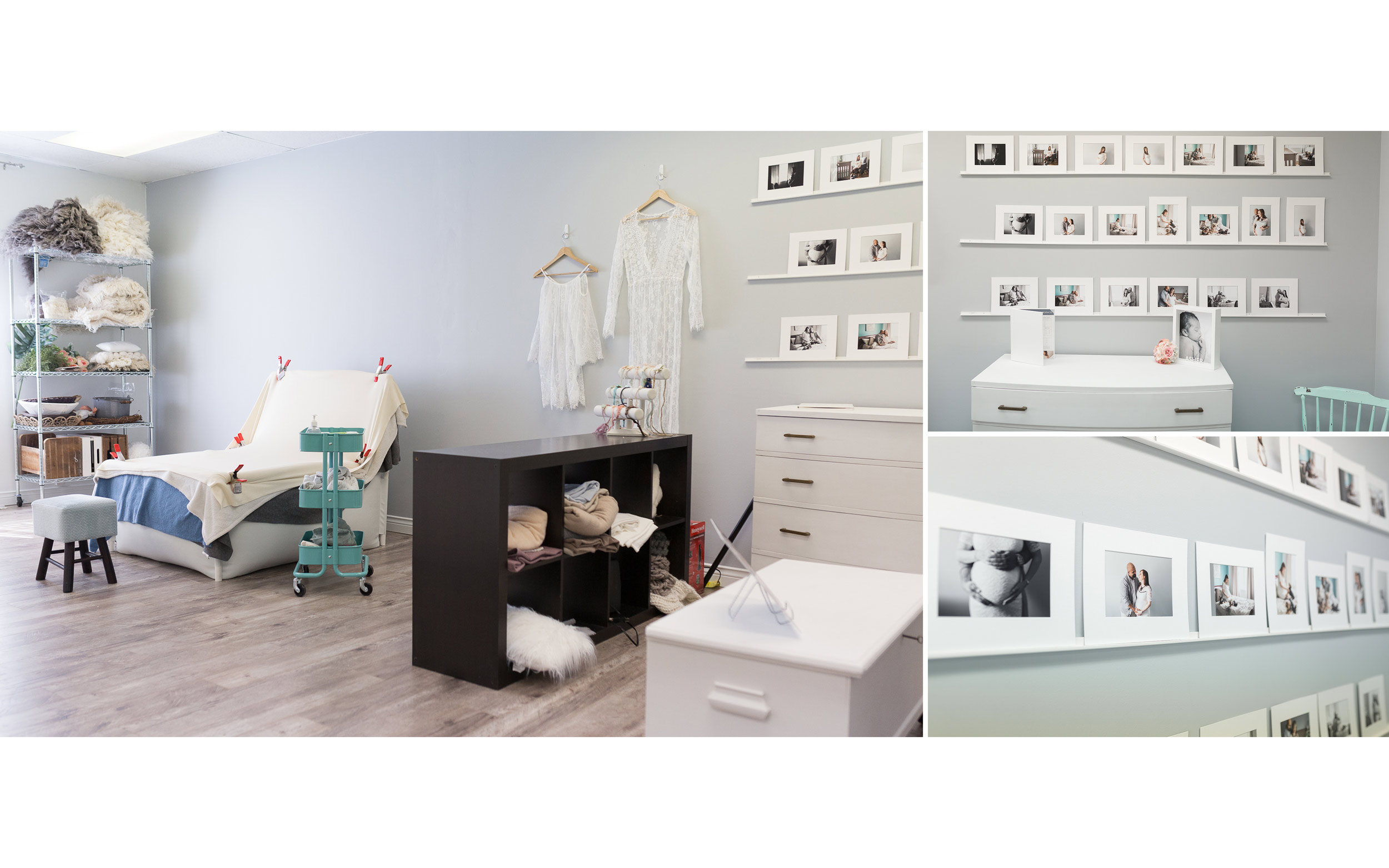 My studio is stocked with all of the select few props fabrics, and backdrops that I need. I have a selection of maternity gowns and dresses, as well as wraps and accessories for newborns. All that match my modern, clean and timeless aesthetic.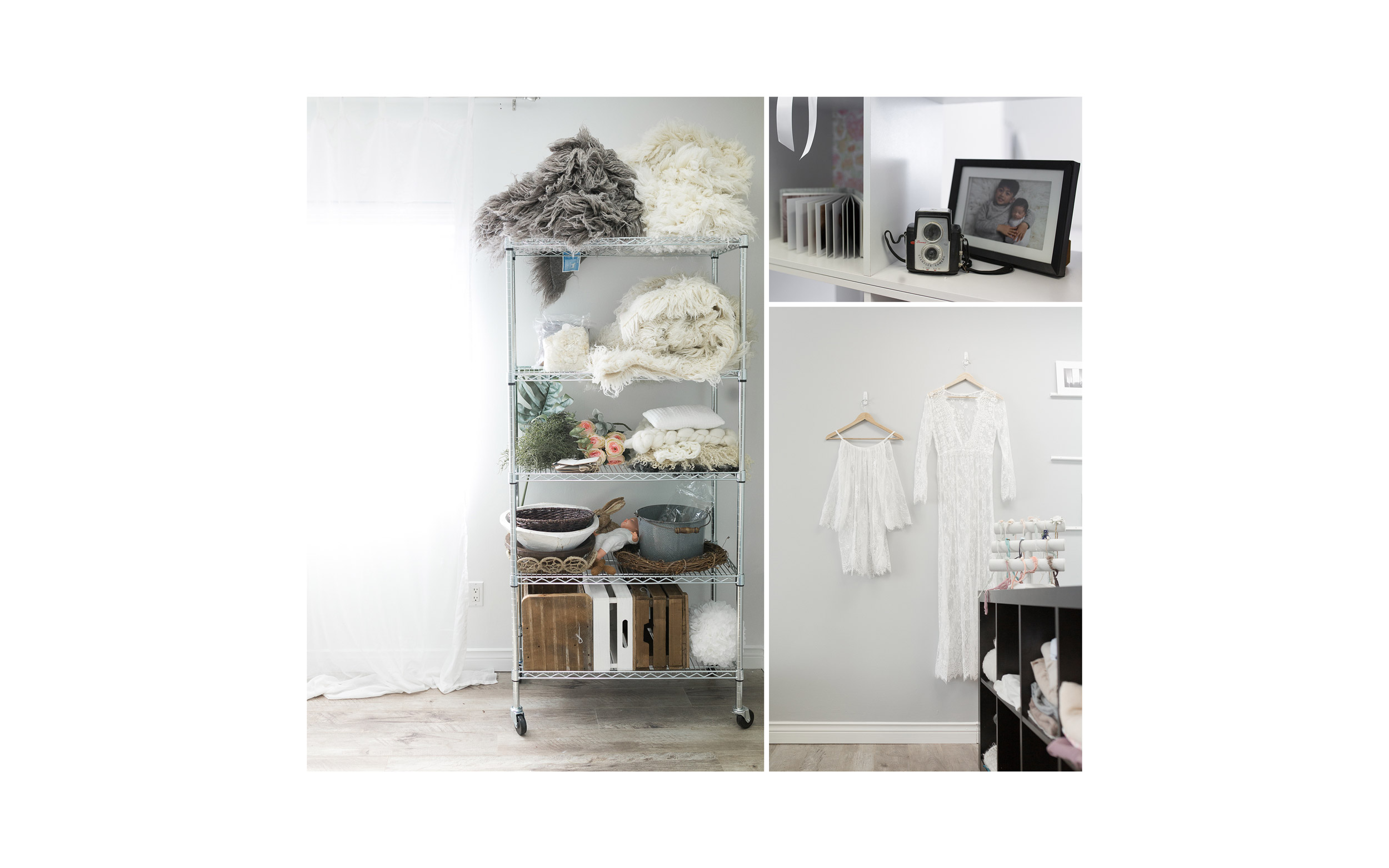 Come visit soon, I'd love to have you over to my Whitby photography studio! We can chat about your newborn, maternity or family session, you can see the products I offer, and all of my newborn props and maternity gowns. I would love to show you around and get to know you!

©2023 Elle Marie Photography