Professional Headshots | Whitby Photographer
Did you know that I also offer professional headshots in my Whitby studio. These headshot sessions provide you with polished, professional photos that portray the image you want to put forward! These sessions are quick and painless, and can really make a difference in your business. We talk about the kind of image you want to portray, and I offer advice and guidance on clothing and make up tips.
Did you know that 2012 report from eMarketer found that 82% of consumers trust a company more — and 77 % are more likely to buy from a company — if the founder uses social media? The quality and style of your headshot portrays a lot about you and how you conduct business. It's important to make sure your headshot matches your brand! I've worked with professionals from real estate and insurance agents, to authors, public speakers, fitness coaches and many more, to ensure their visual identity matches their brand!
Packages start at just $275, customizable to suit your needs, and are a great investment in your business.  If you are ready to put your best foot forward, contact me and let's set something up!
Corporate Headshots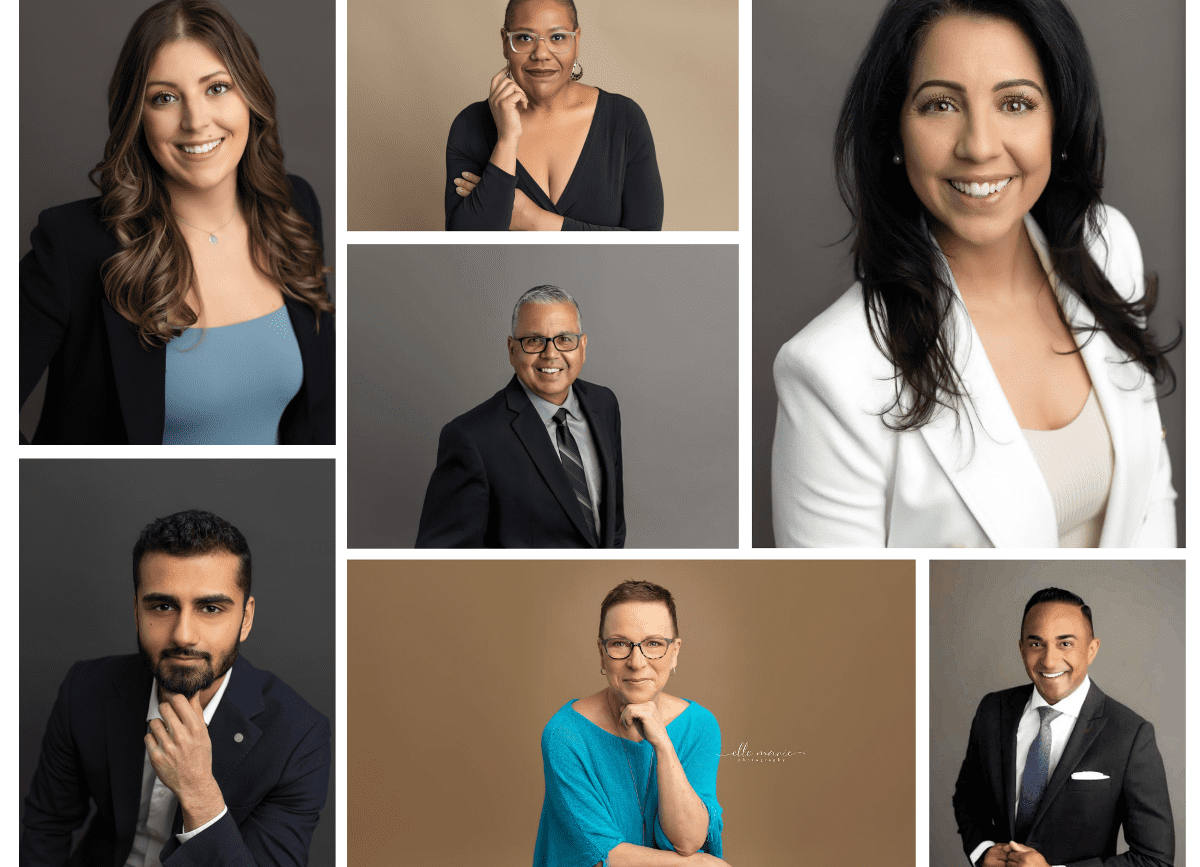 Environmental Headshots

Elle Marie Photography specializes in newborn, family and lifestyle photography. If you are interested in booking a session please contact me! My studio is located in Whitby, ON and I photograph families all of the Greater Toronto Area (GTA), including Whitby, Oshawa, Bowmanville, Ajax, Pickering, Markham, Toronto, and Mississauga. I book a limited number of newborns each month so please get in touch and we can discuss your session!

©2023 Elle Marie Photography