Winter Sessions for babies | Whitby baby photographer
Introducing Winter Sitter Sessions! The time in a babies life, just after they start sitting up on their own, is without a doubt, one of the cutest times in their lives! They are full of personality, sitting, and engaging with us, it's such a fun milestone! To celebrate and capture this special time in their lives, I'm offering this special package, which includes 5 digital images and your choice from 2 new products I'm offering this year! All at a special limited time price! These sessions are perfect for babies approximately aged 6-11 months!
Contact me at [email protected] for more info and to see samples of the products offered!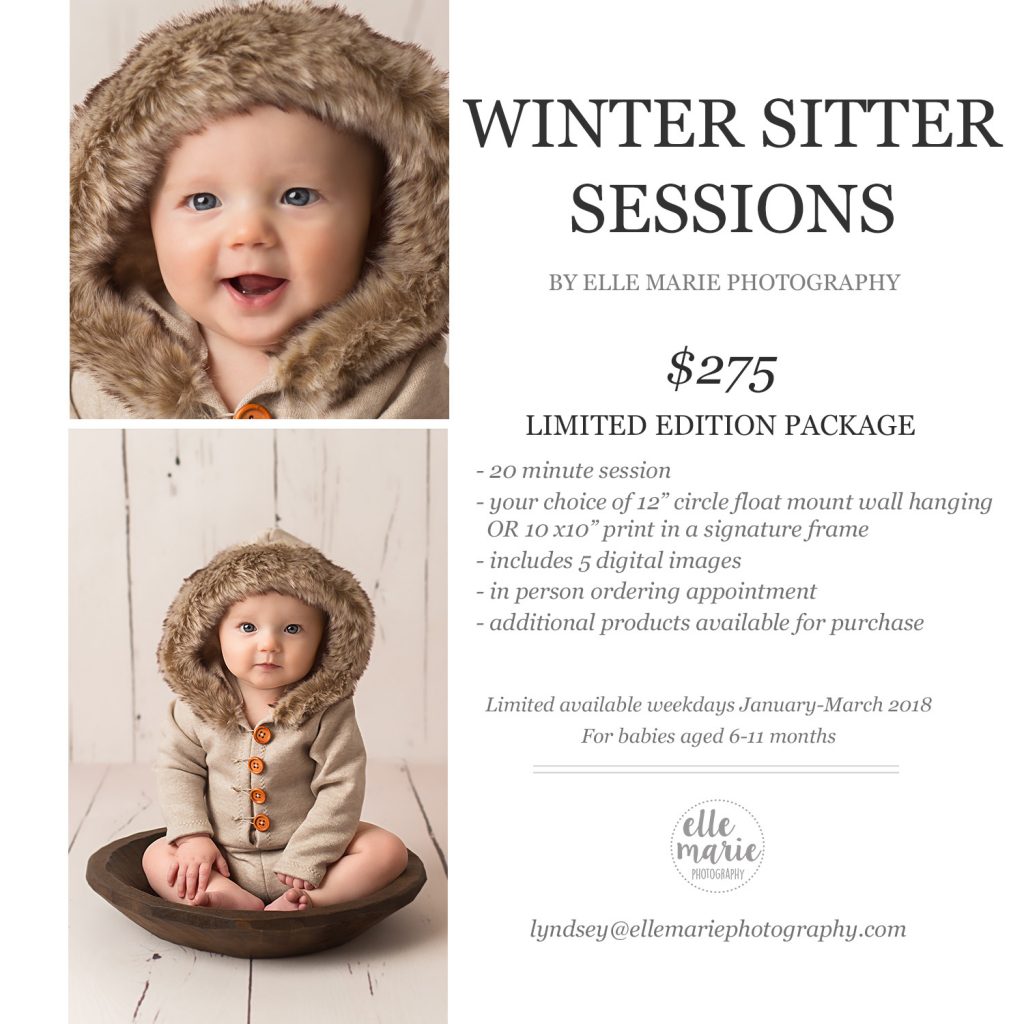 I am really excited about the 2 new products I'm introducing as well. The first product is the circle float mount. Such a unique way to display an image, with the illusion of floating from the wall, this piece will definitely make a statement in your home! The second option is my new signature line of frames. They come in 3 designs, with multiple finish options within each design. These are the perfect, modern way to finish am enlarged print and hang it on your wall!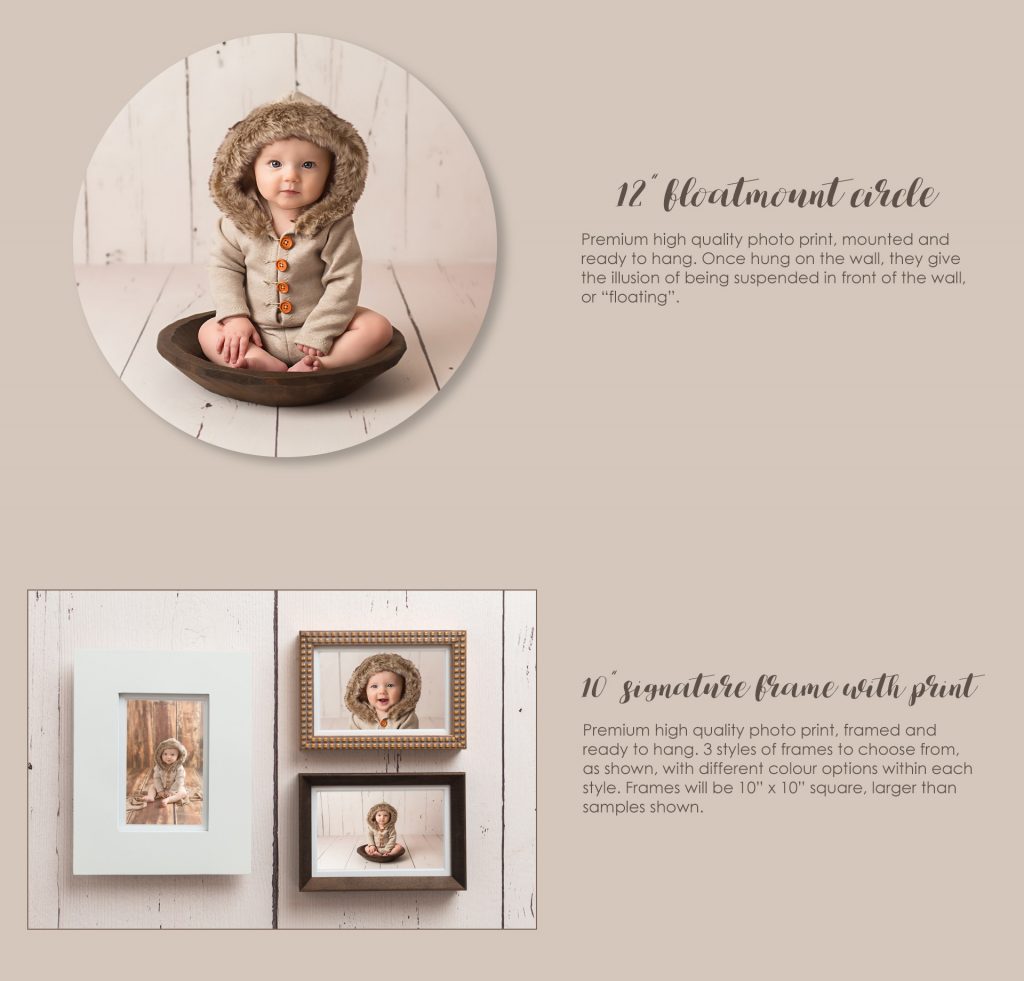 Elle Marie Photography specializes in newborn, family and lifestyle photography. If you are interested in booking a session please contact me! My studio is located in Whitby, ON and I photograph families all of the Greater Toronto Area (GTA), including Whitby, Oshawa, Bowmanville, Ajax, Pickering, Markham, Toronto, and Mississauga. I book a limited number of newborns each month so please get in touch and we can discuss your session!

©2023 Elle Marie Photography