The Armstrong Family | Whitby Family Photographer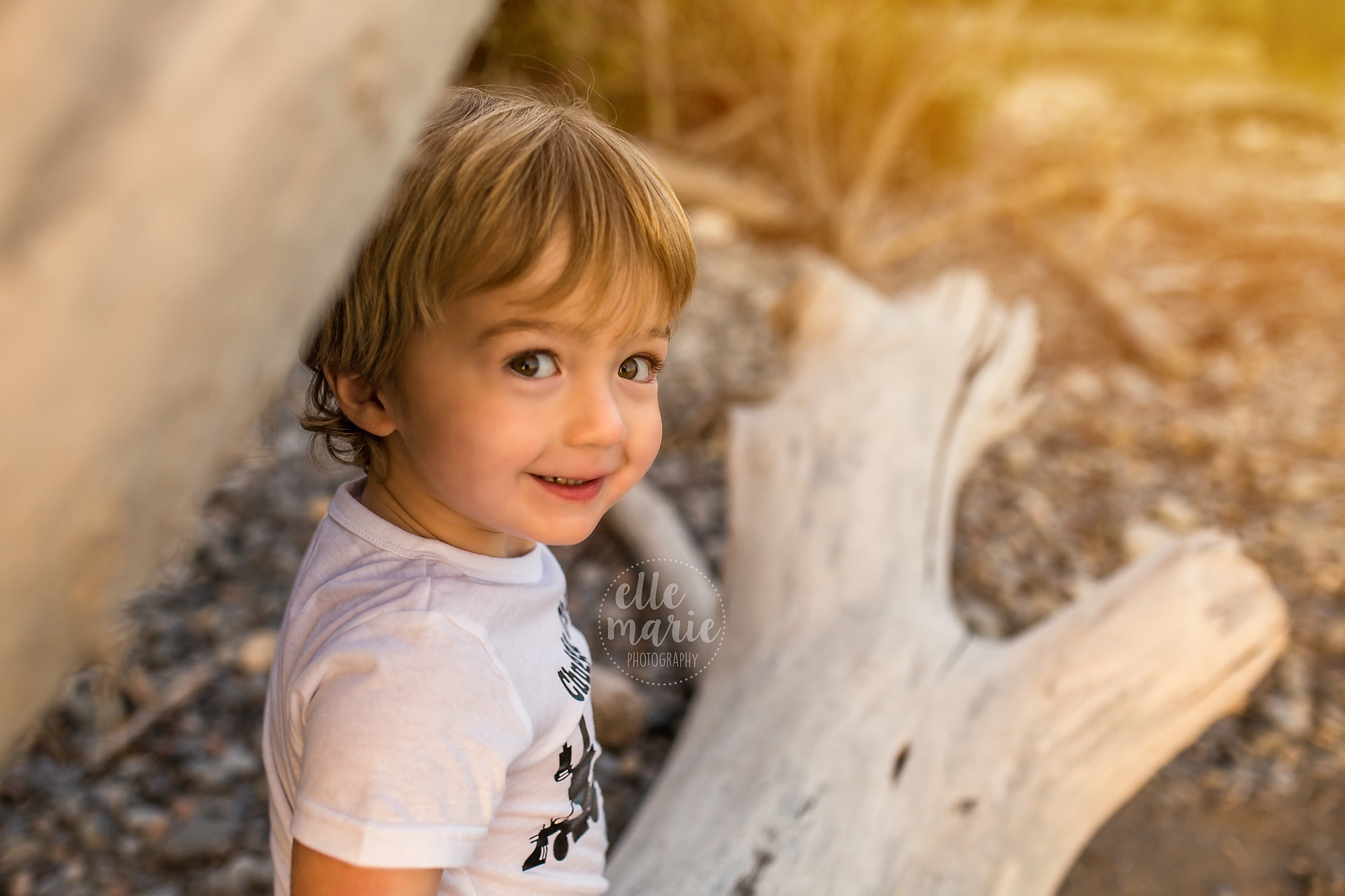 As the summer days turn to fall, the days start to get a bit shorter and the gorgeous fall sunset casts beautiful golden light over our town. When we get these perfect golden hour evenings, it makes from some gorgeous family photos! This evening in September was no exception! Little man Mavic is no stranger to my camera, this was our 6th session together, and a great way to capture him as he turns the big 2!
When planning this session, we decided to keep it simple and take Mavic down to the water and let him throw rocks, climb on a log, and just play with his family. The perfect plan for a busy, outdoorsy 2 year old, and it made for some adorable photos!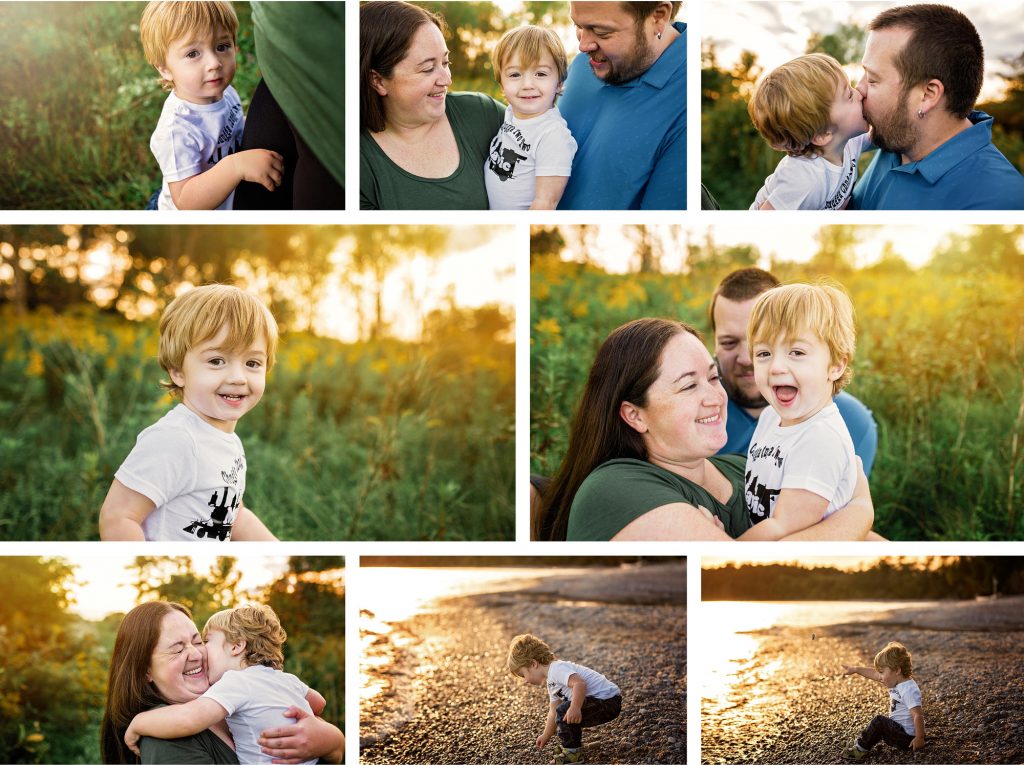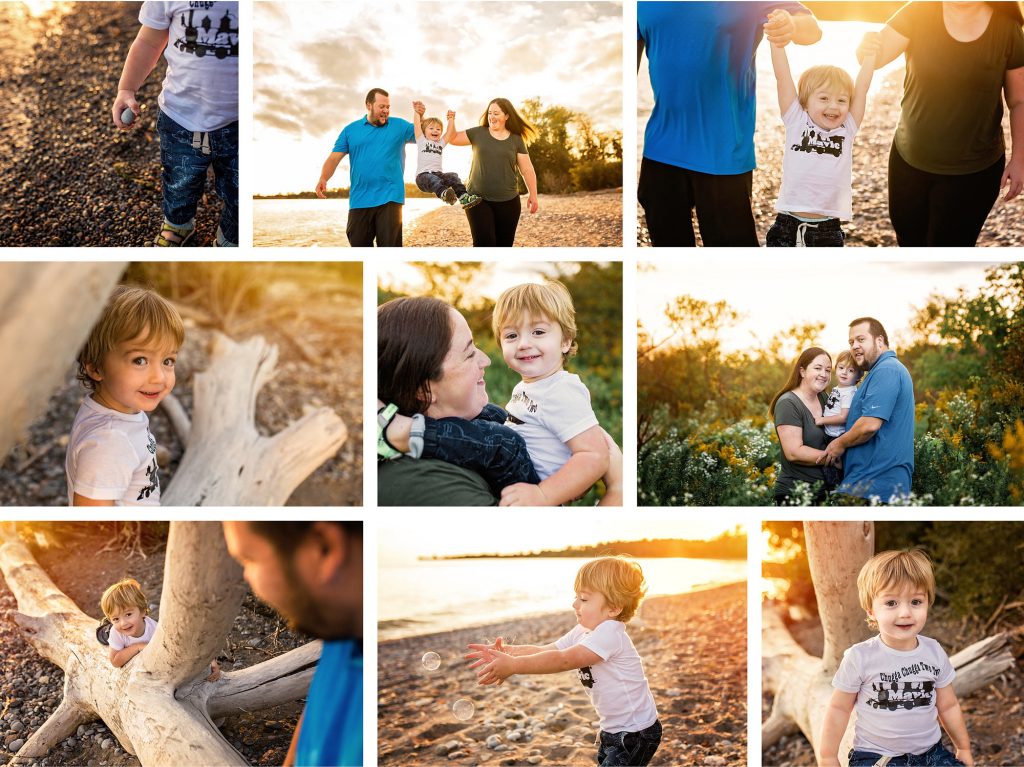 Mom and dad decided to preserve this time in their lives by creating a gorgeous heirloom quality album and a 7 photo, float mount wall collage. Here is a snap shot of the float mount wall cluster, still wrapped in plastic, before I delivered it to the family!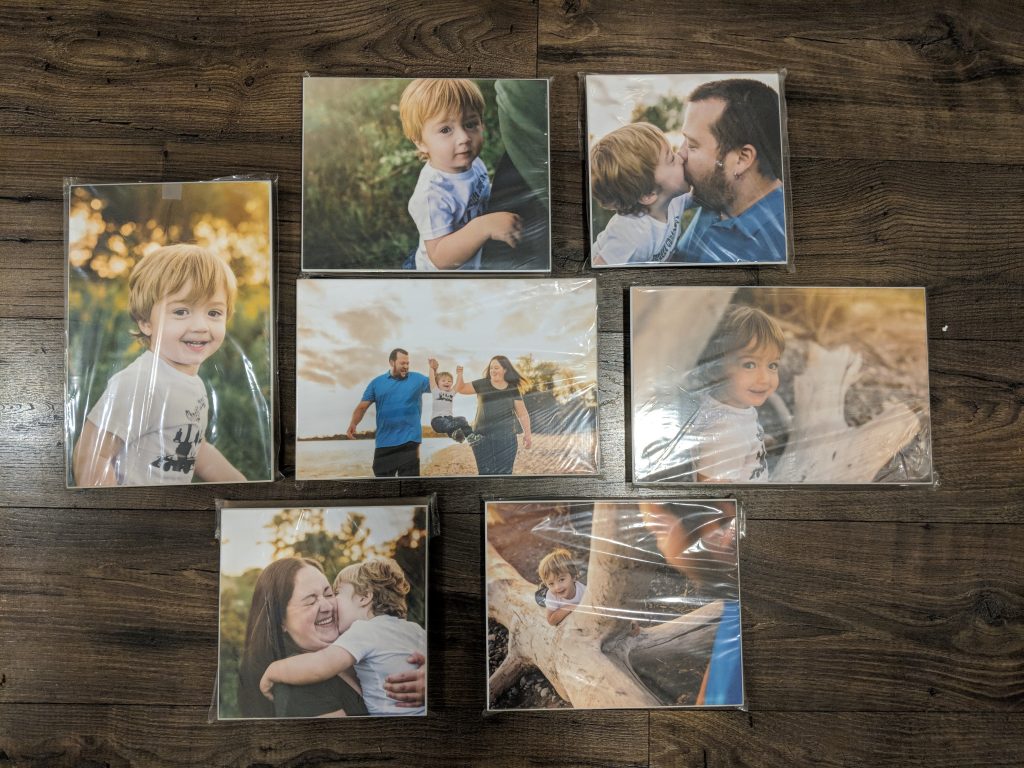 Elle Marie Photography specializes in newborn, family and lifestyle photography. If you are interested in booking a session please contact me! My studio is located in Whitby, ON and I photograph families all of the Greater Toronto Area (GTA), including Whitby, Oshawa, Bowmanville, Ajax, Pickering, Markham, Toronto, and Mississauga. I book a limited number of newborns each month so please get in touch and we can discuss your session!

©2023 Elle Marie Photography