When choosing a newborn photographer to capture your baby in those first few days, above almost all else, it's important to choose a photographer who's work you love. These are the photos you will cherish for a lifetime and will be passed on through generations, and they represent not only the baby in them, but a very special time in the parents' lives. Not only do you want to choose the right photographer to capture these moments, you also want to choose the right type of session to give the look that you are hoping for in your finished photos. Elle Marie Photography offers both in studio posed sessions, and in home lifestyle sessions, so how do you choose? What is the difference? It sure sounds good to have your photographer come to you doesn't it? But what does that mean for your photos? I get asked these questions all the time, so I wanted to write a blog post laying out the differences and help you choose the type of session that works for you. Both kinds of sessions are beautiful, meaningful, and special, but I want to explain a little more about each type of session, and while I can't speak for all photographers, this blog will outline the differences with me as your photographer!
What to expect in a posed, in-studio newborn session
My studio is located in Whitby, Ontario. It is where I photograph newborns with their family, it houses my props and it's also where I do all of my reveal and ordering appointments. A newborn studio session with me typically lasts about 2-3 hours, depending on baby's needs on that particular day. We take the time that is needed, and break often for feeding, snuggles and soothing as often and as frequently as needed. I take a low stress approach, and we follow baby's cues. We typically work through 3-5 setups, again depending on what baby allows. It's important to remember that not all baby's will do all poses, and baby's safety and comfort is most important to me. Some babies will achieve more "natural posing" while other babies will curl up any which way I want them to. Studio sessions allow me to have total control over the environment, lighting, and give us the full use of all of my props.
I am not a newborn photographer who uses a lot of props in my completed images, as I feel timeless, emotional images that feature baby in their natural state, produce the best kind of art! I do however, have a good selection of wraps, backdrops, posing blankets, bowls, crates, outfits, headbands and more, to add that little something to enhance your baby's photos! In the end, we will have achieved typically 20-30 photos of your baby, usually including family and any siblings, in those cute, posed positions.
What I love about studio sessions
The finished product is a true piece of art, featuring your baby.
Mom and dad typically get to sit back and relax for most of the session while I do all the work.
The lighting is guaranteed. No worries about the small window in the nursery.
We have access to all of my cute little outfits, gorgeous rugs, and clean and simple backdrops and wraps.
Here are some recent studio samples: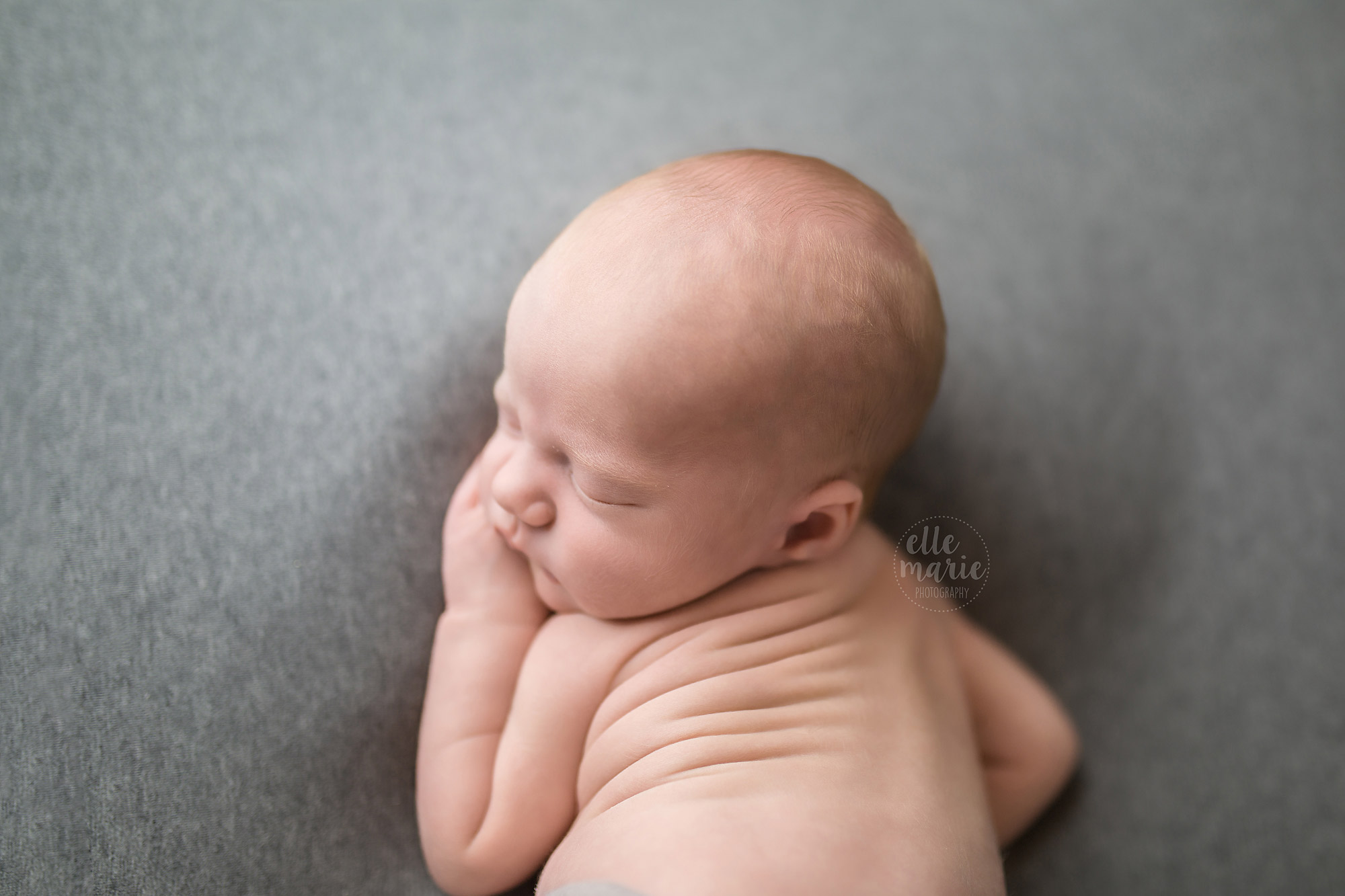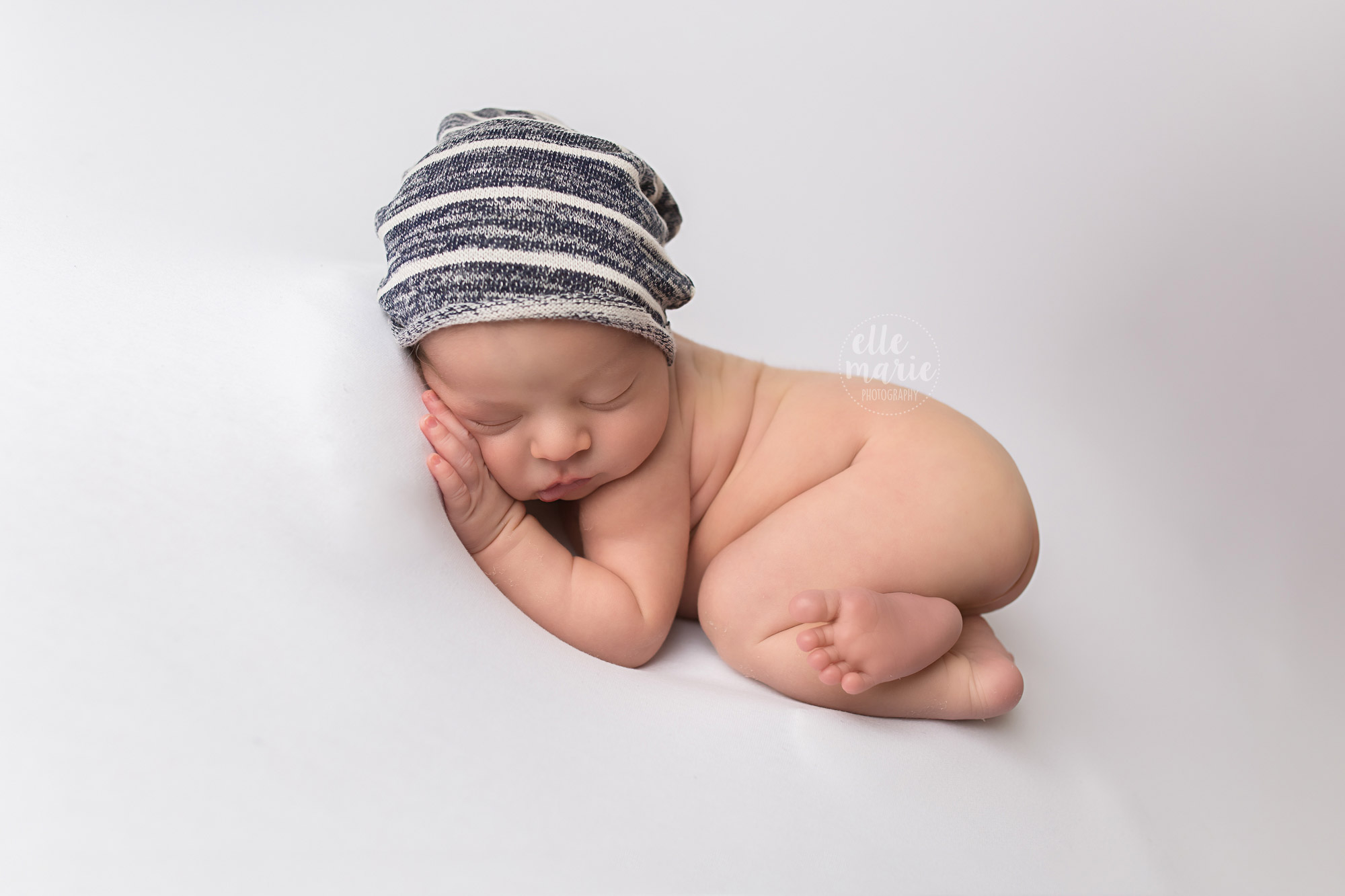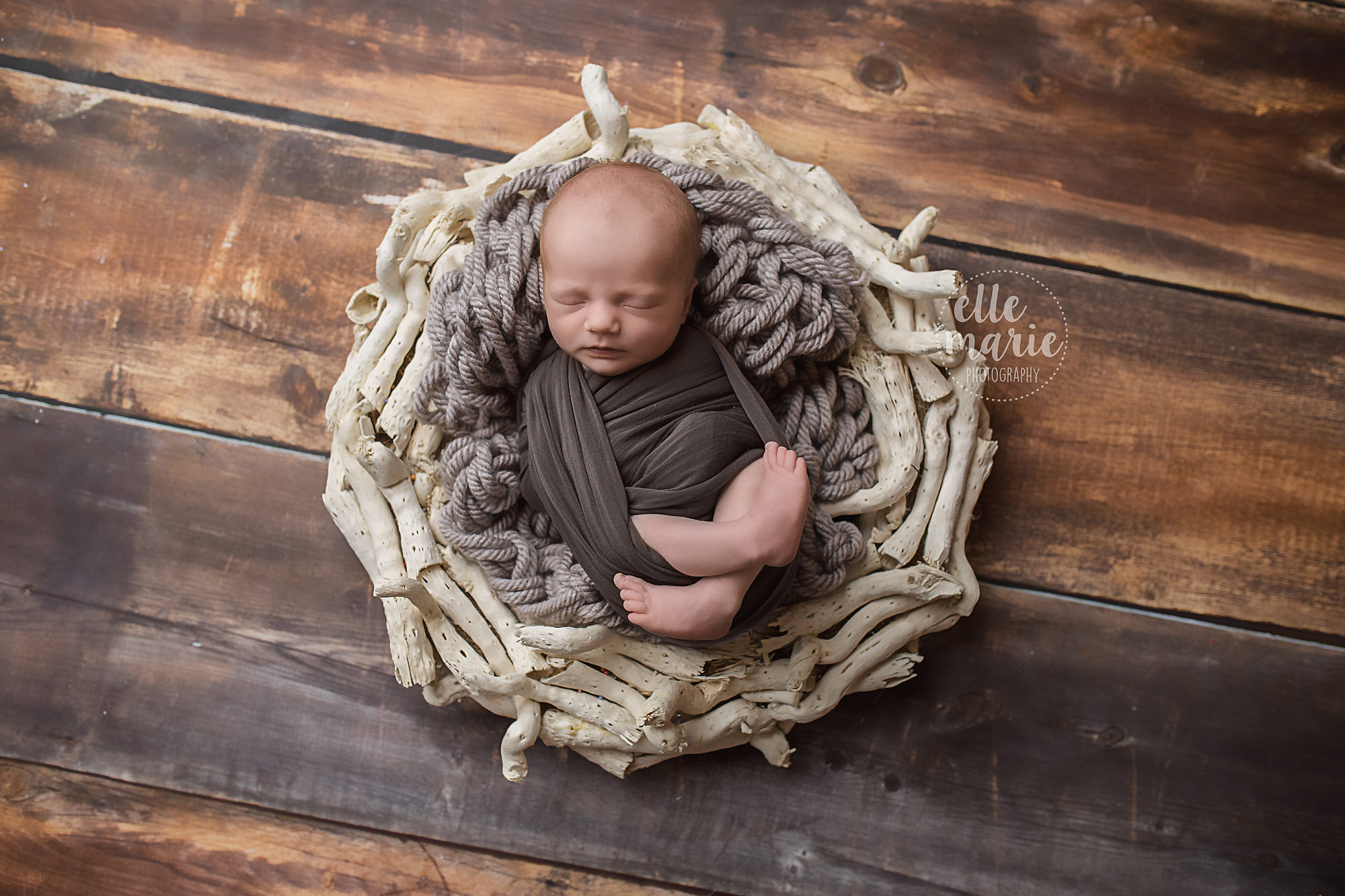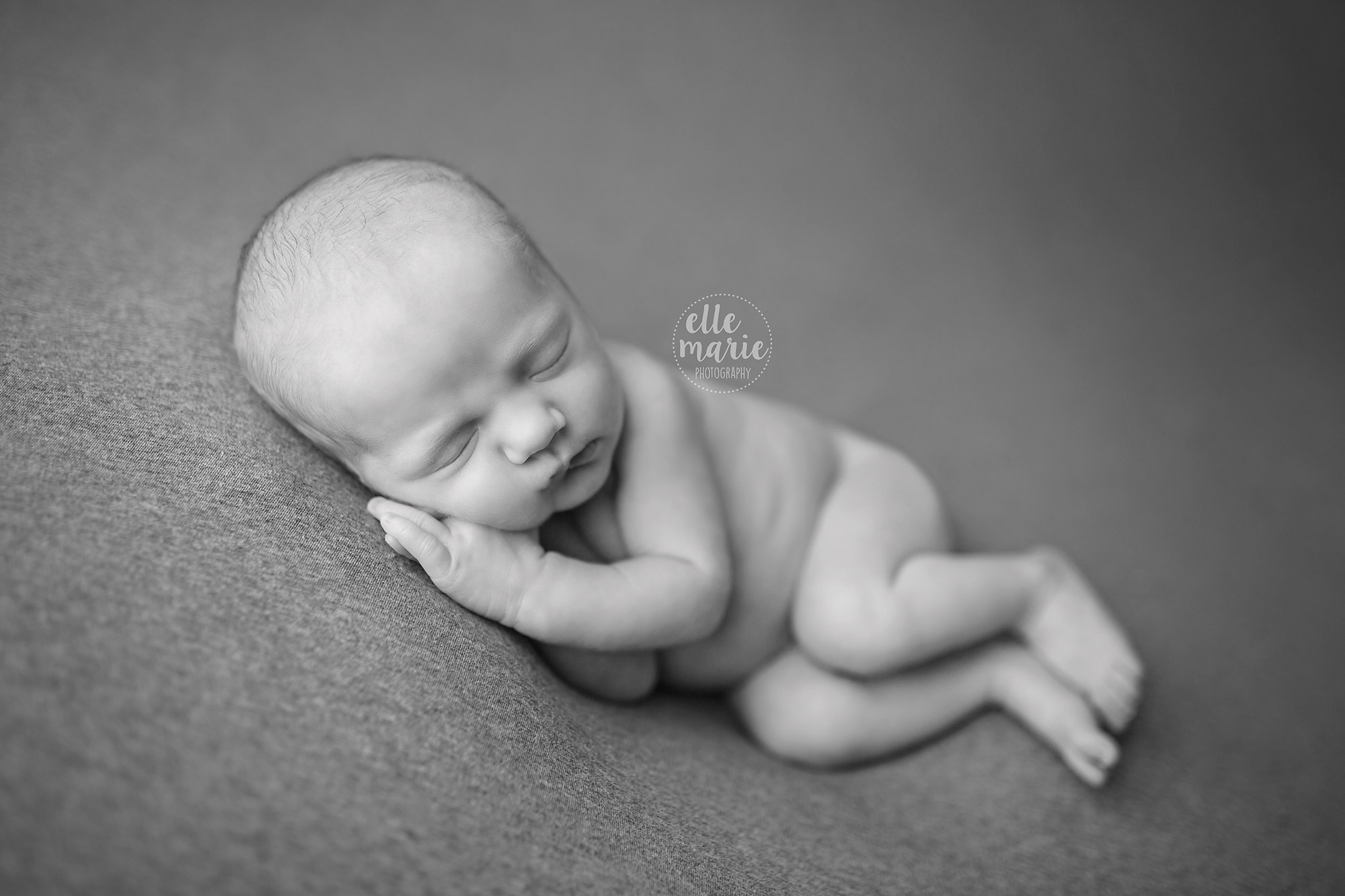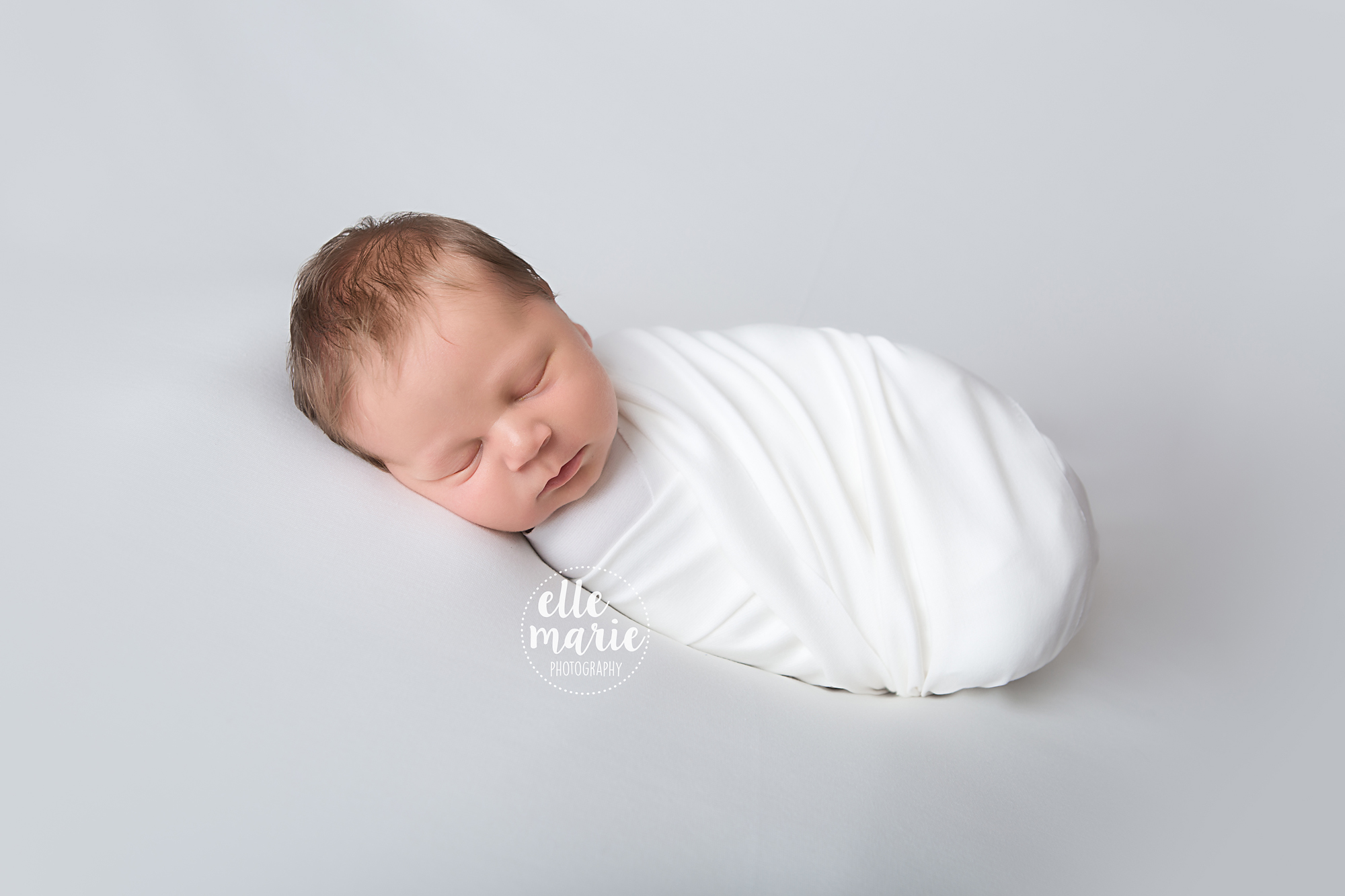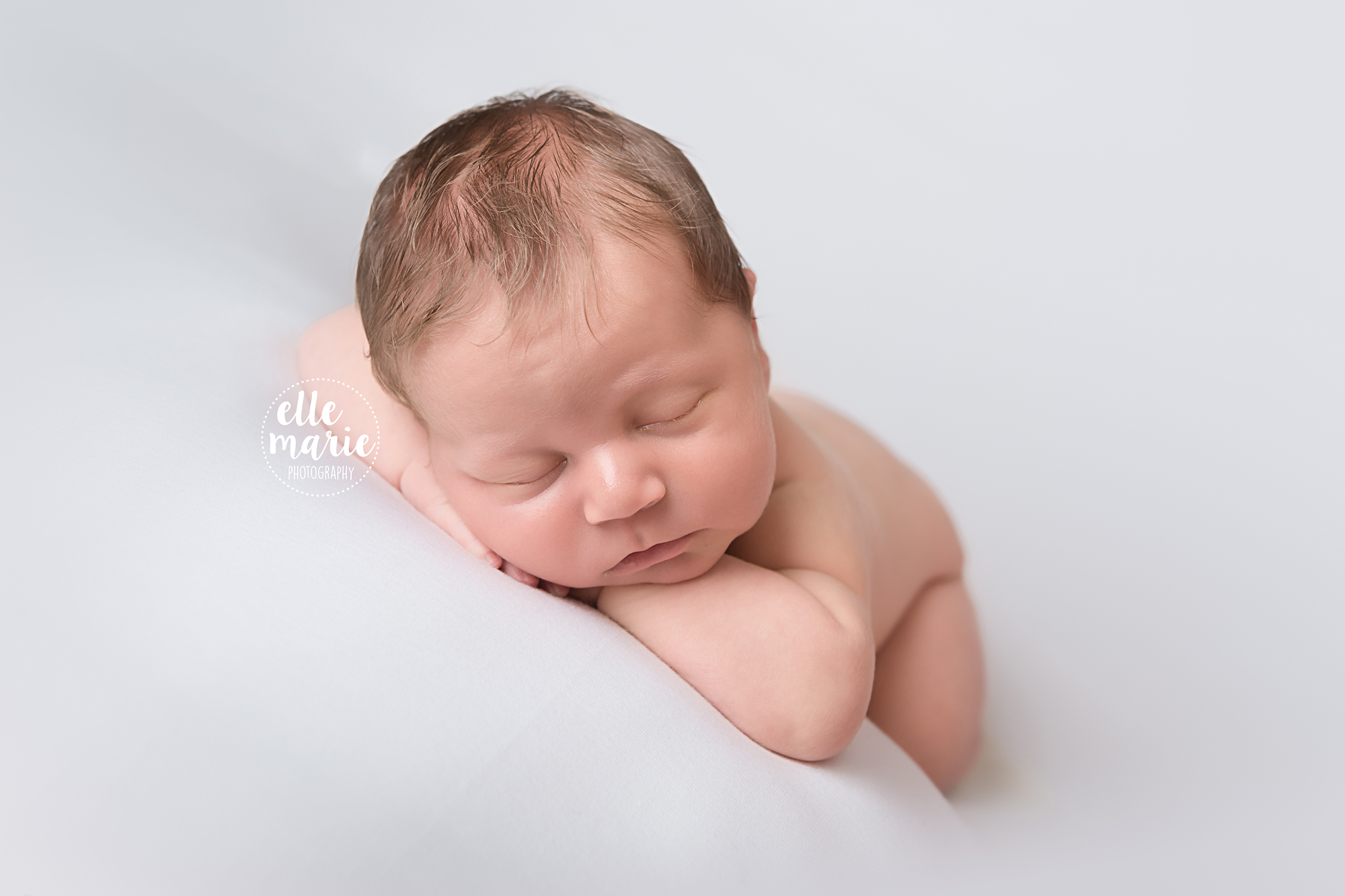 What to expect in an in home, lifestyle newborn session
I am happy to travel to your home, but it is important to understand the differences in the finished product. At home lifestyle sessions are typically a little shorter than a studio session, but again, depend on baby needs at the time. The average length of an at home newborn session would be about 1-2 hours. I do not bring any props or equipment beyond my camera gear to your home. We use your home as the backdrop and do very, very natural posing. Lifestyle sessions tend to include mom and dad a lot more, and are a mix of directed, loose posing, and documentary style photos in the moment. There is a lot less, "look at the camera and smile" moments, and a lot more "pretend I'm not here" moments! If baby is sleepy and allows for it, I may do 1 or 2 styled poses, but that doesn't always happen. I bring minimal lighting equipment with me, but mostly know how to use your home the best way I can to use the natural light. How this looks, can vary greatly from one home to the next. We usually move around your house to include rooms that are important to you, but also places in your home that have the best lighting. The master bedroom and nursery are often popular choices, but I have been known to lay a baby on the dining table 🙂
A lot of times mom's worry about the mess, I assure you, don't worry too much about it! We can move things as needed. You have a new baby, don't stress about the mess! In the end, we typically end up with about 30-35 images from your session for you to choose from. Lifestyle sessions make for a great finished album!
What I love about lifestyle sessions
We tend to capture more of those real moments showing the true connection between parent and baby.
We are in a place that is very, very special to you.
It's true, you don't even have to pack up and leave your house!
Siblings and/or pets are most comfortable in their own home.
We don't worry as much about getting baby to sleep, so things tend to move along more quickly.
Here are some recent lifestyle sessions: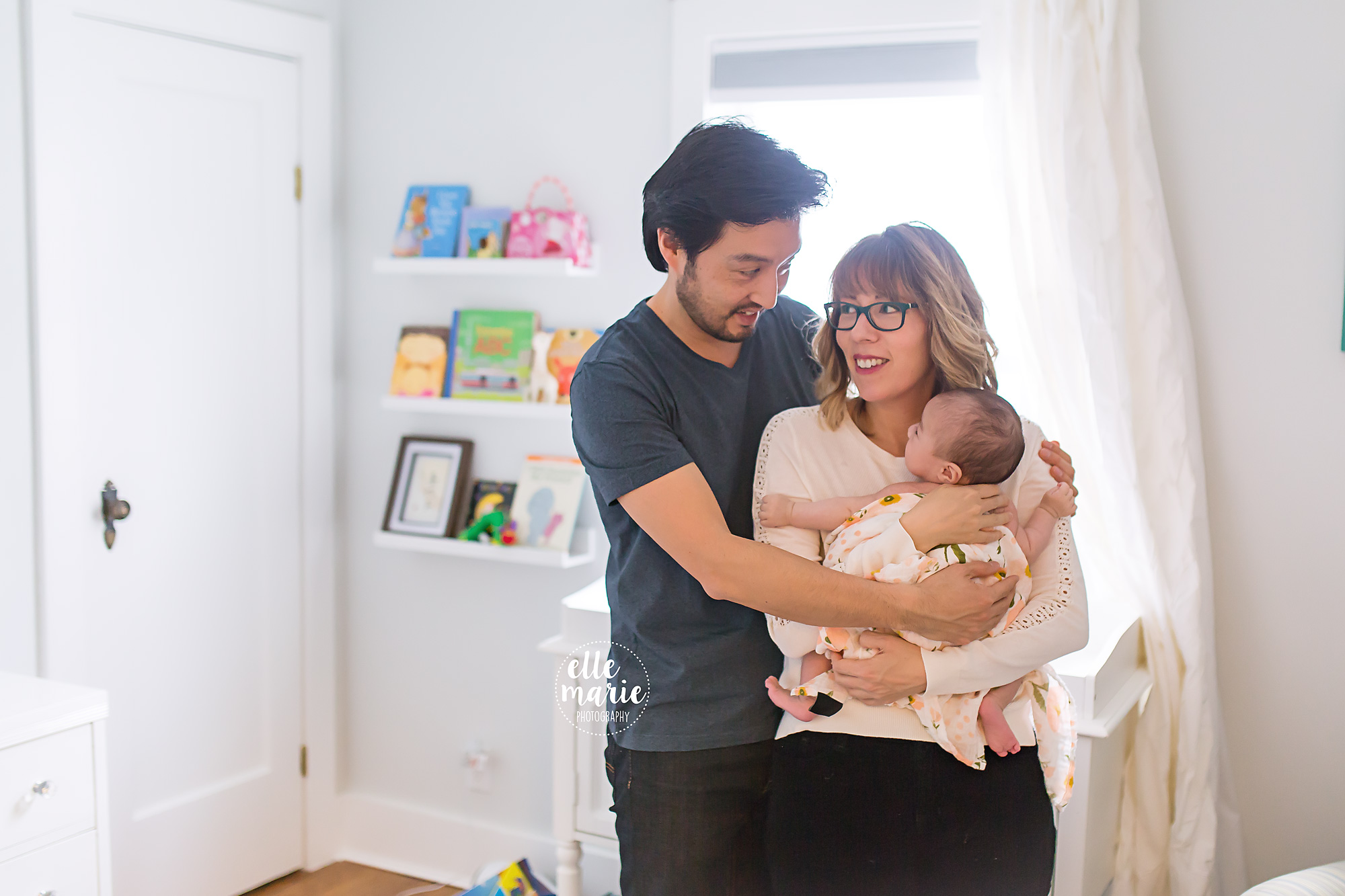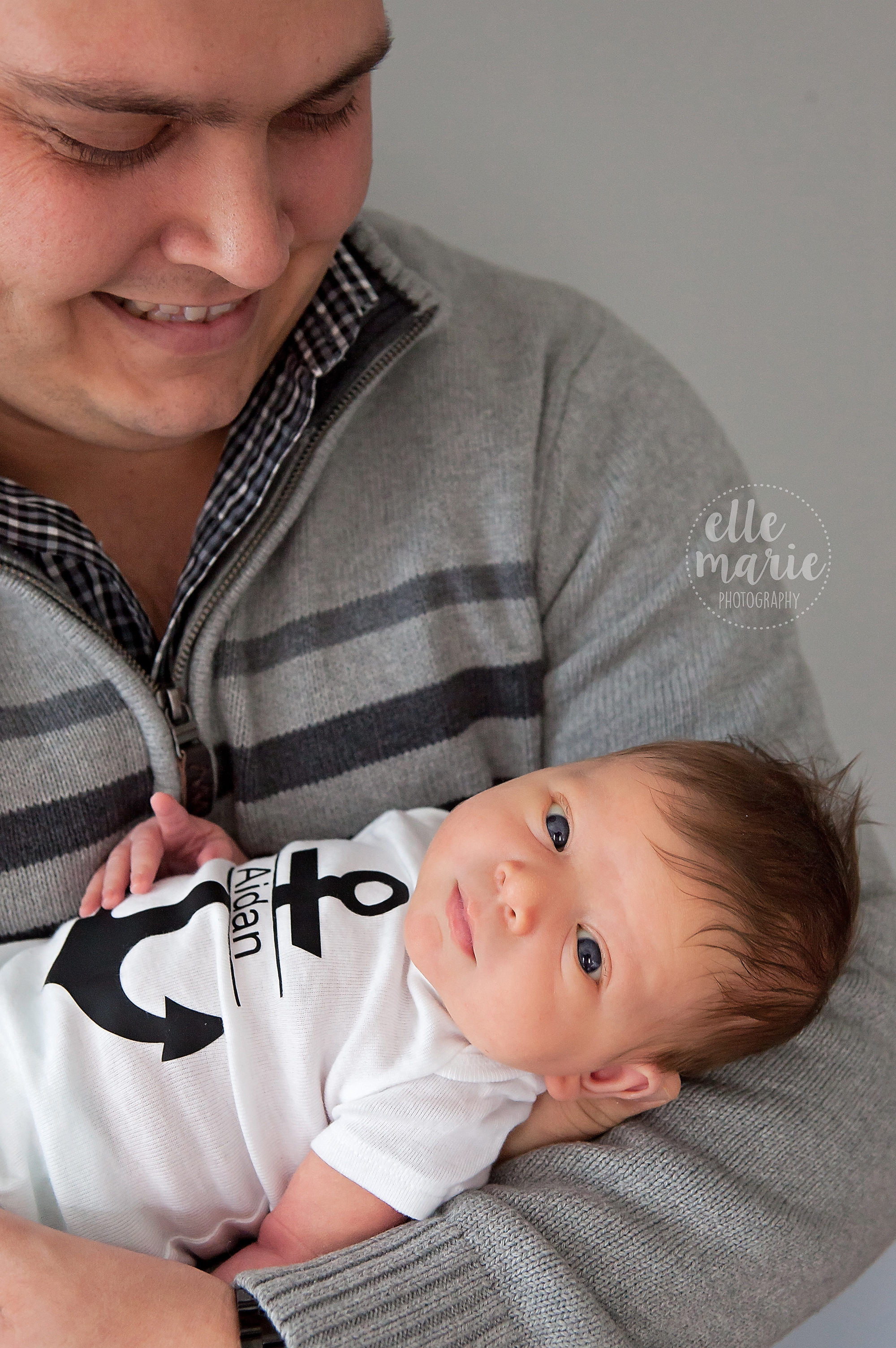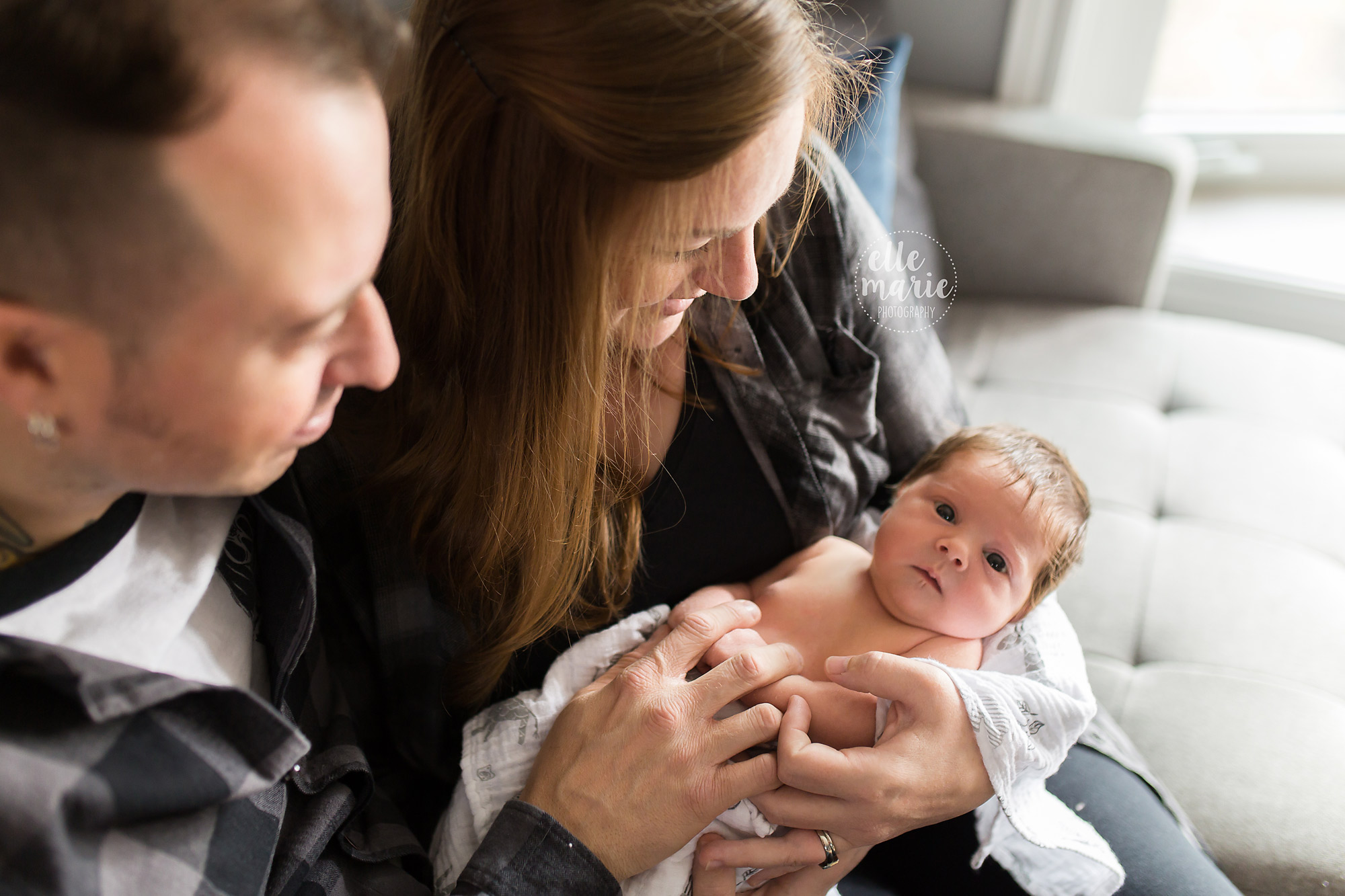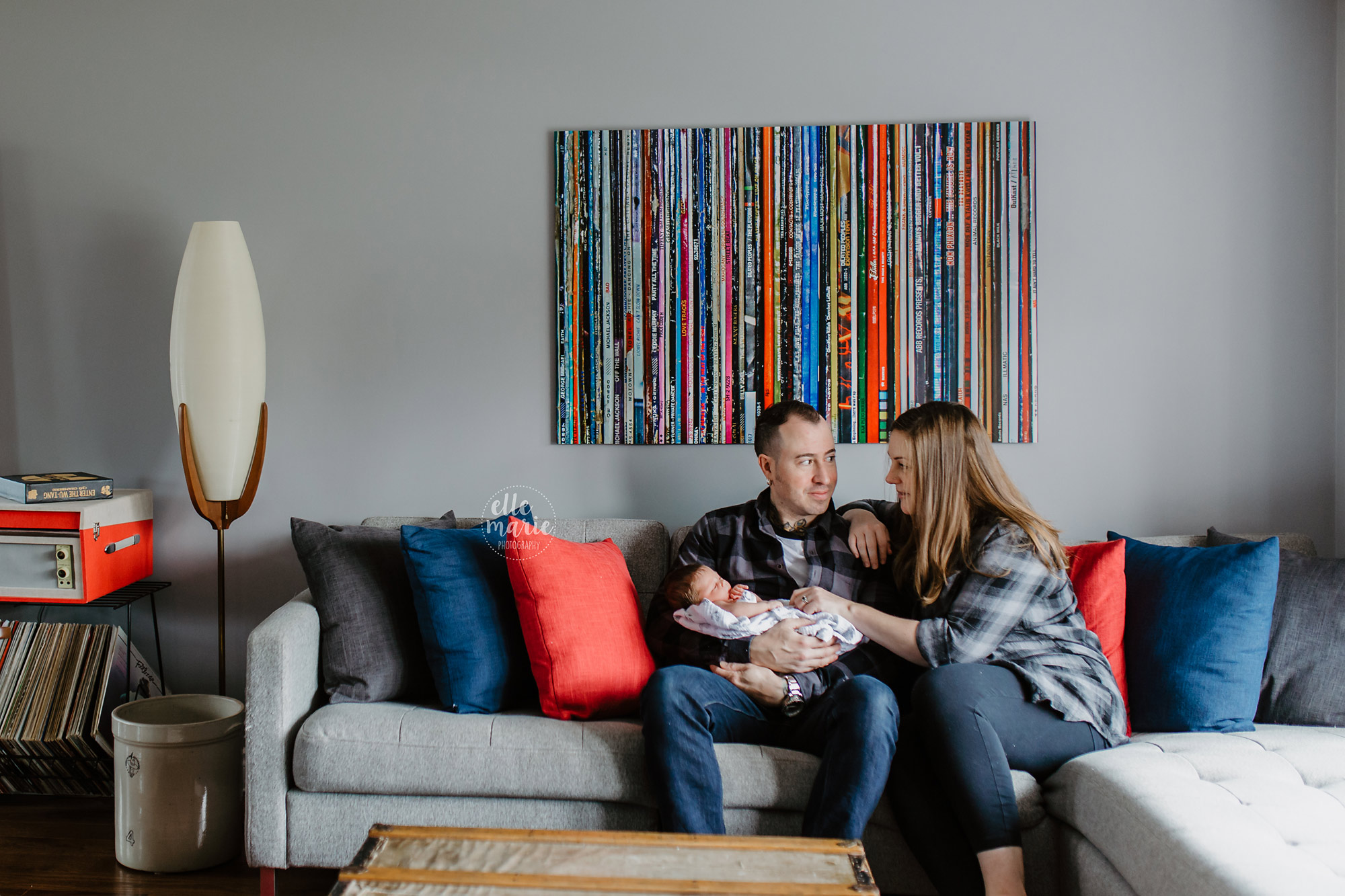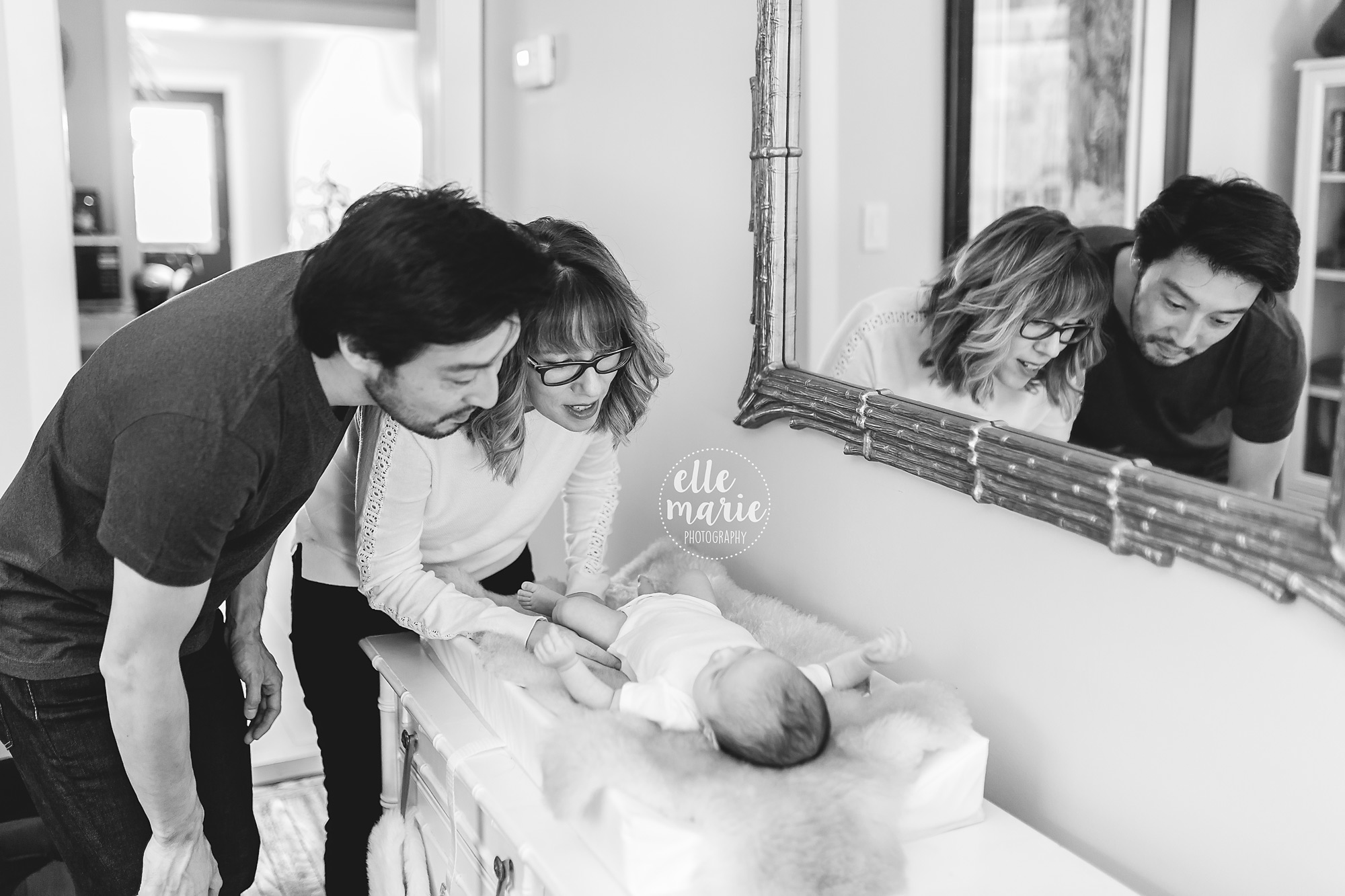 So, How do you choose?
My advice to you is to think about the end photos. Do you want the natural, in the moment newborn photos around your home, or do you want the cute, curled up newborn poses with the beautiful wraps and cute little head bands? It's easy to think, 'oh it would be so much easier to just have Lyndsey come to the house', and that may be true, but these are your once in a lifetime photos of your new baby. Make the choice you are going to love for a lifetime! I want these photos hanging on your walls, printed in an album, and passed down through generations, make the choice that speaks to you!
I'm always happy to talk this through with you. You can send me pictures of your home and we can talk through what might work best for you and your family!