I met Damon and his mom at the Mama + Chicks show, when Damon was a brand new newborn, just a few days old! His mom, Priya, saw my beautiful product display and fell in love with my circle float mount. I can't say I blame her, it's one of my favourite products as well! Priya went home that day, and quickly emailed to set up a "Tiny Newborn" session together. They came in just a couple of days later and despite Damon being almost 3 weeks old, he was so sleepy and calm we got through several different set ups in our short time together. The end result was some great newborn photos of Damon, and Priya also got her circle float mount, which I am sure will be proudly displayed in their gorgeous home! (I had the pleasure of also attending and photographing Damon's baptism this past weekend! This family knows how to throw a party!)
Here are some of my favourite images from our session together and at the end you can also see the beautiful circle float mount, and the keepsake box with 10 prints that Priya selected.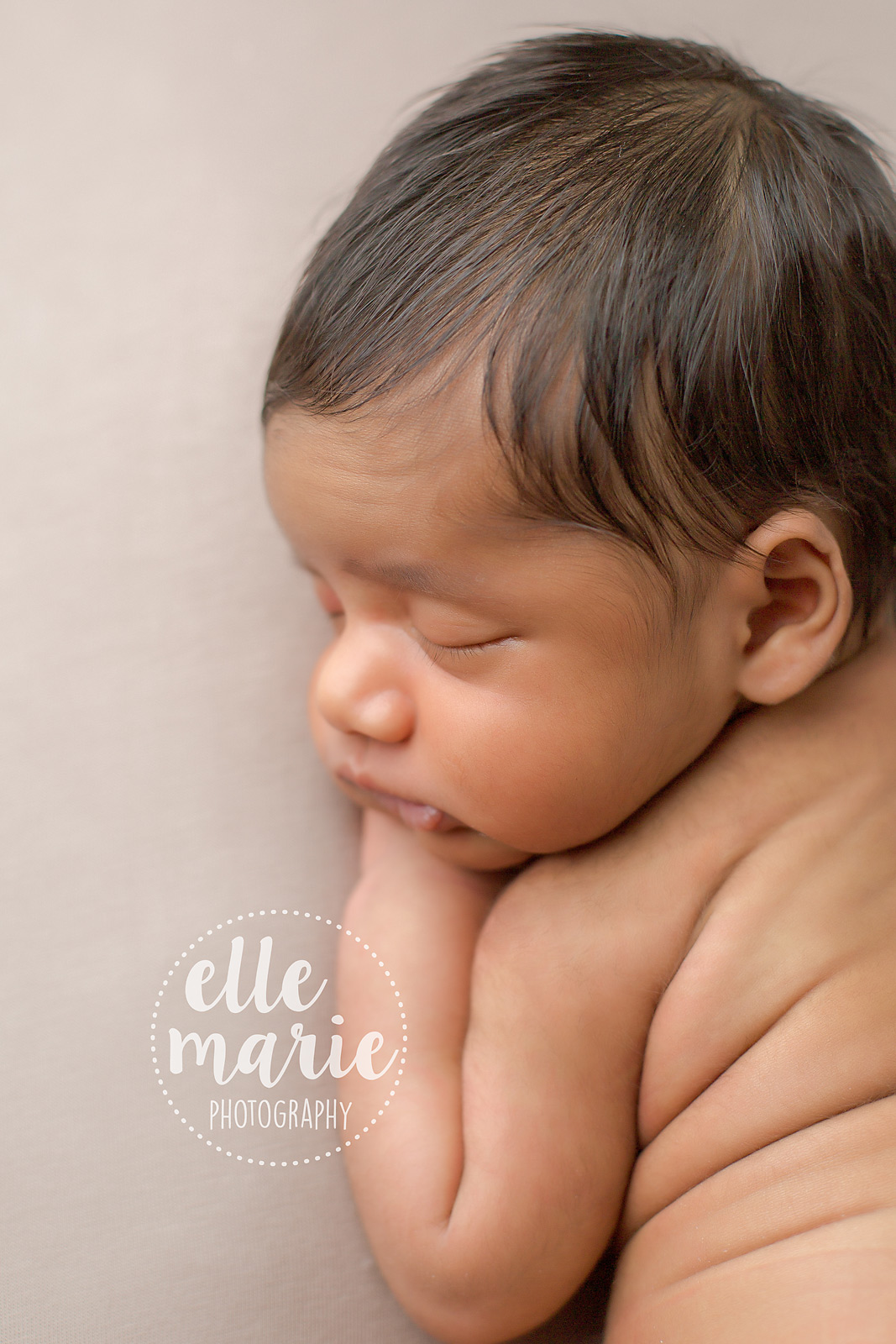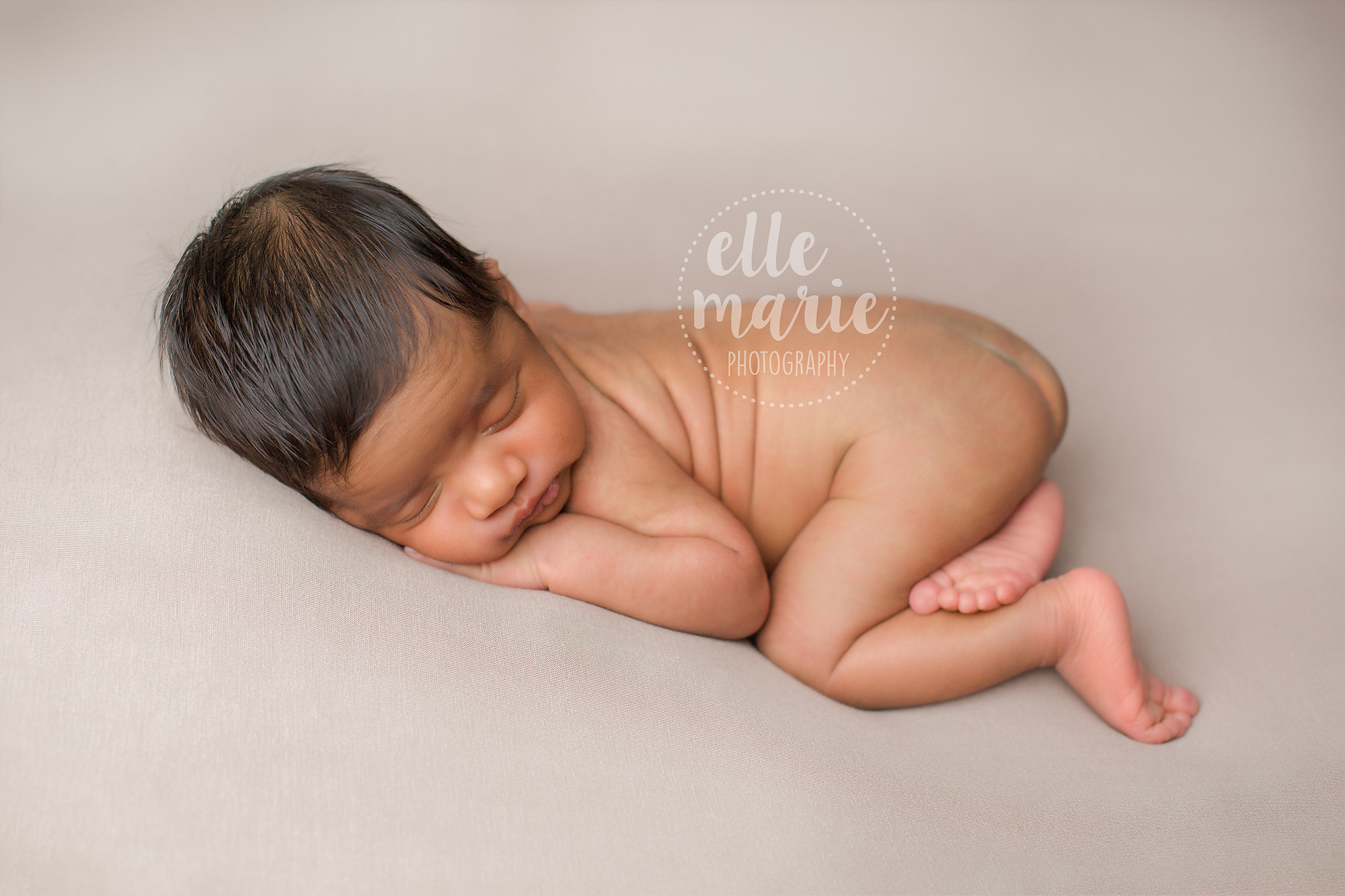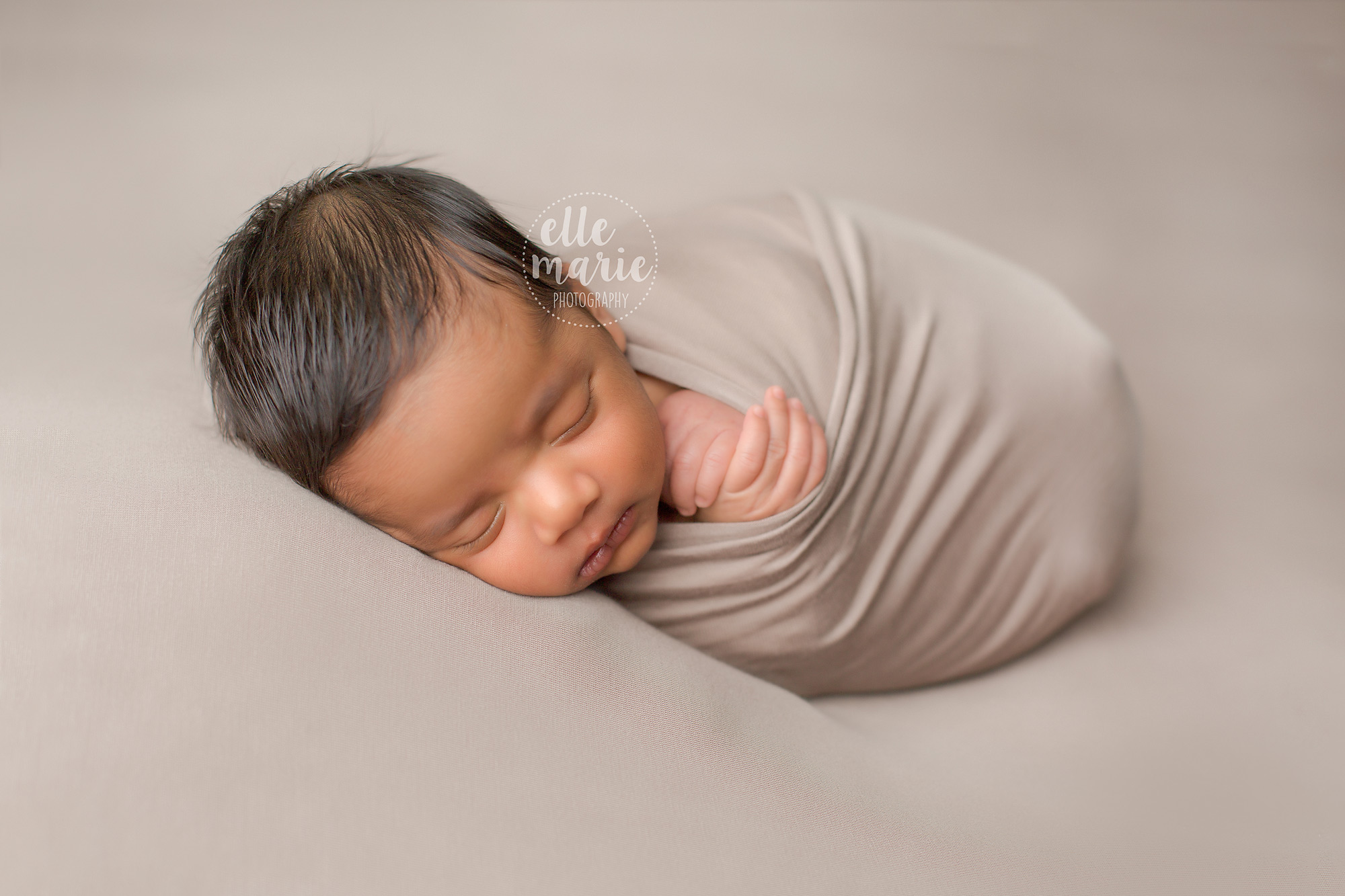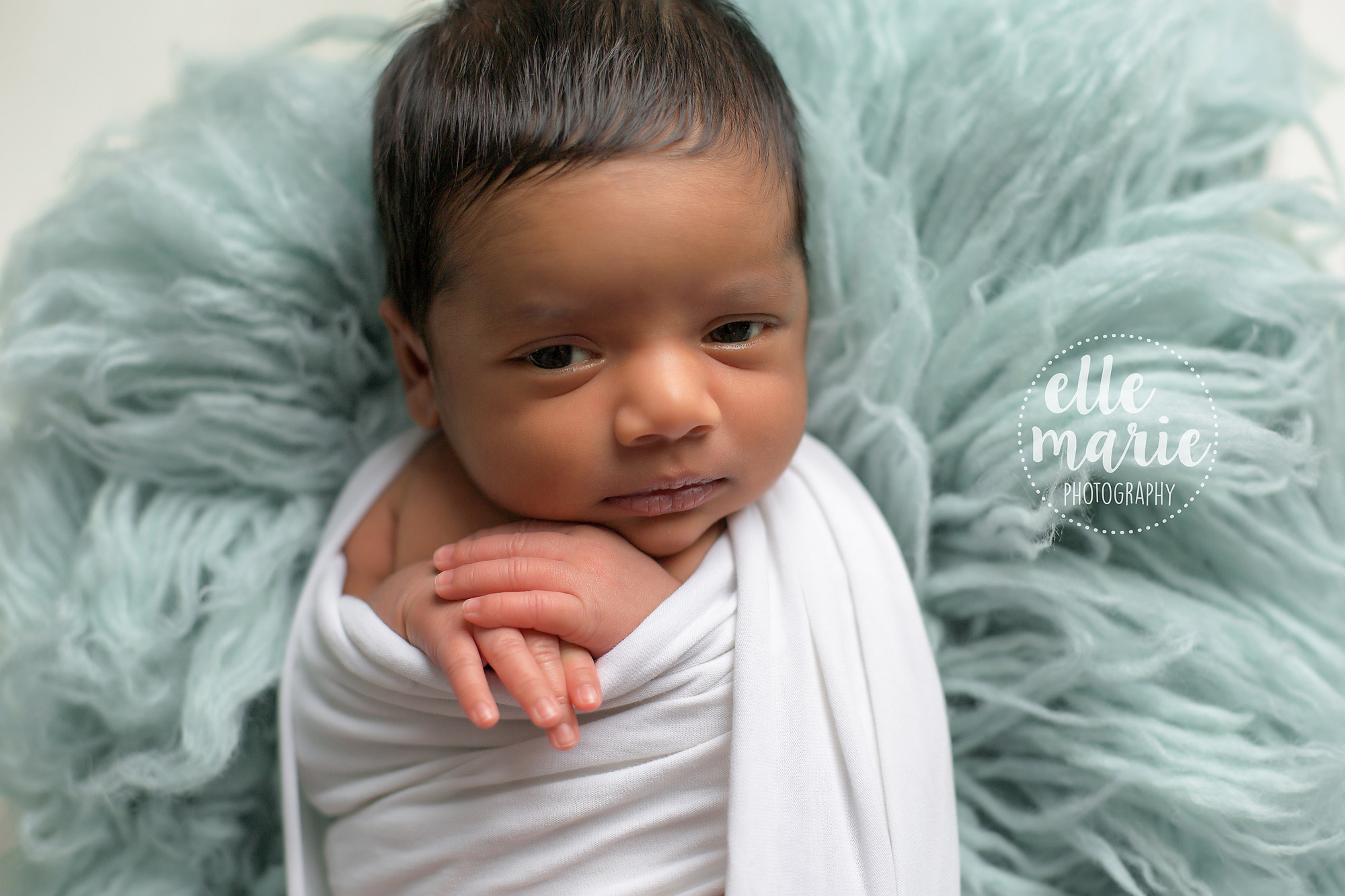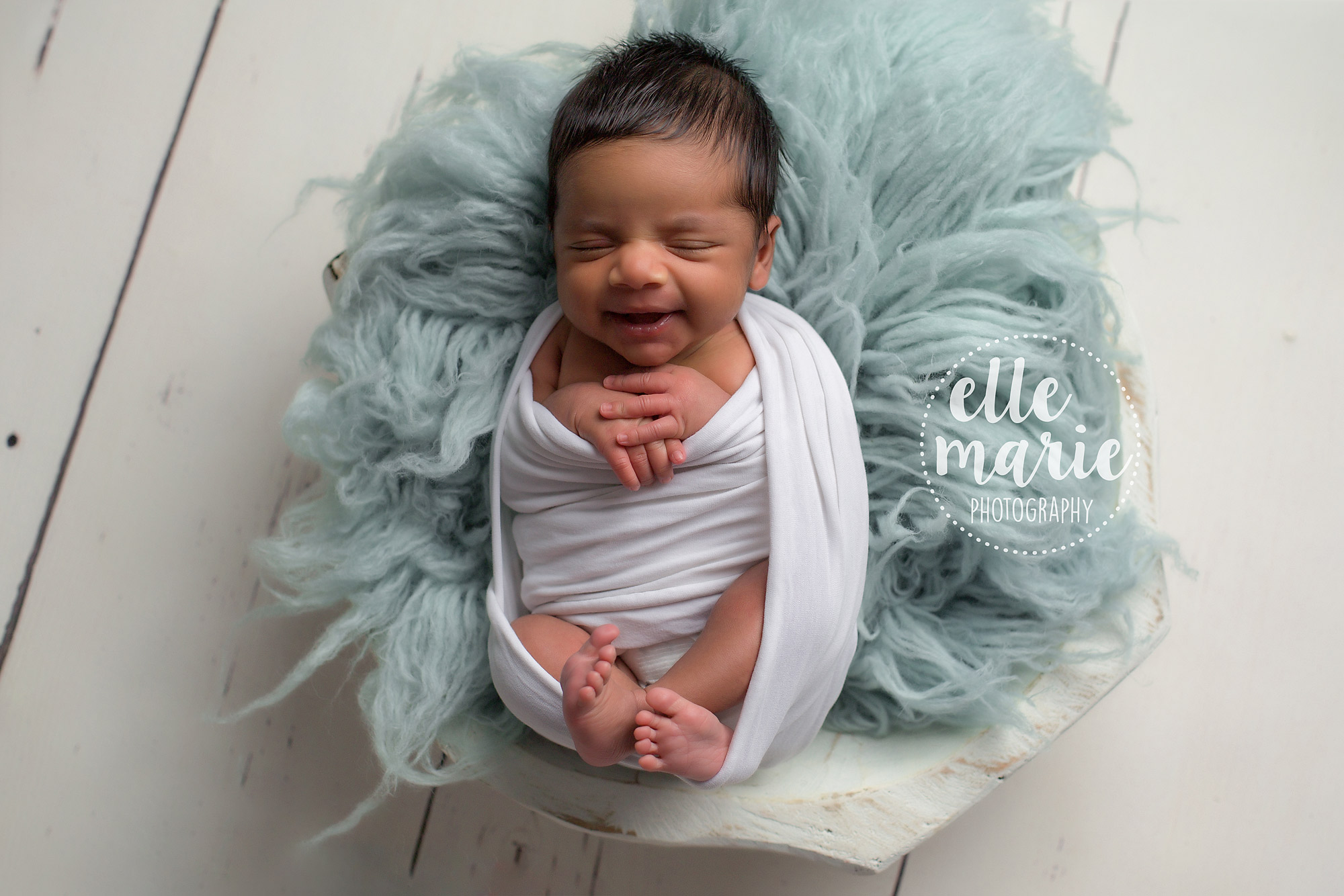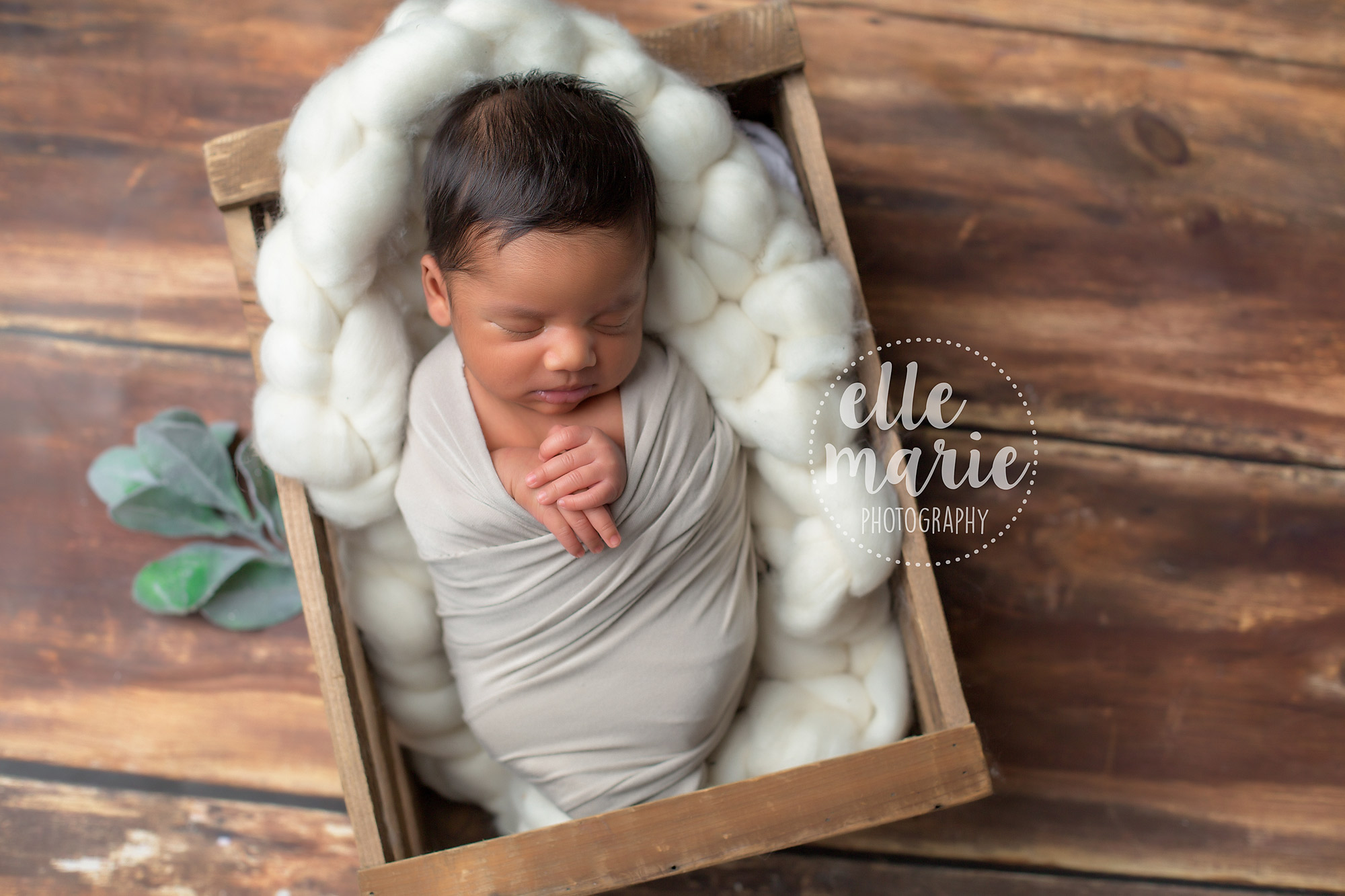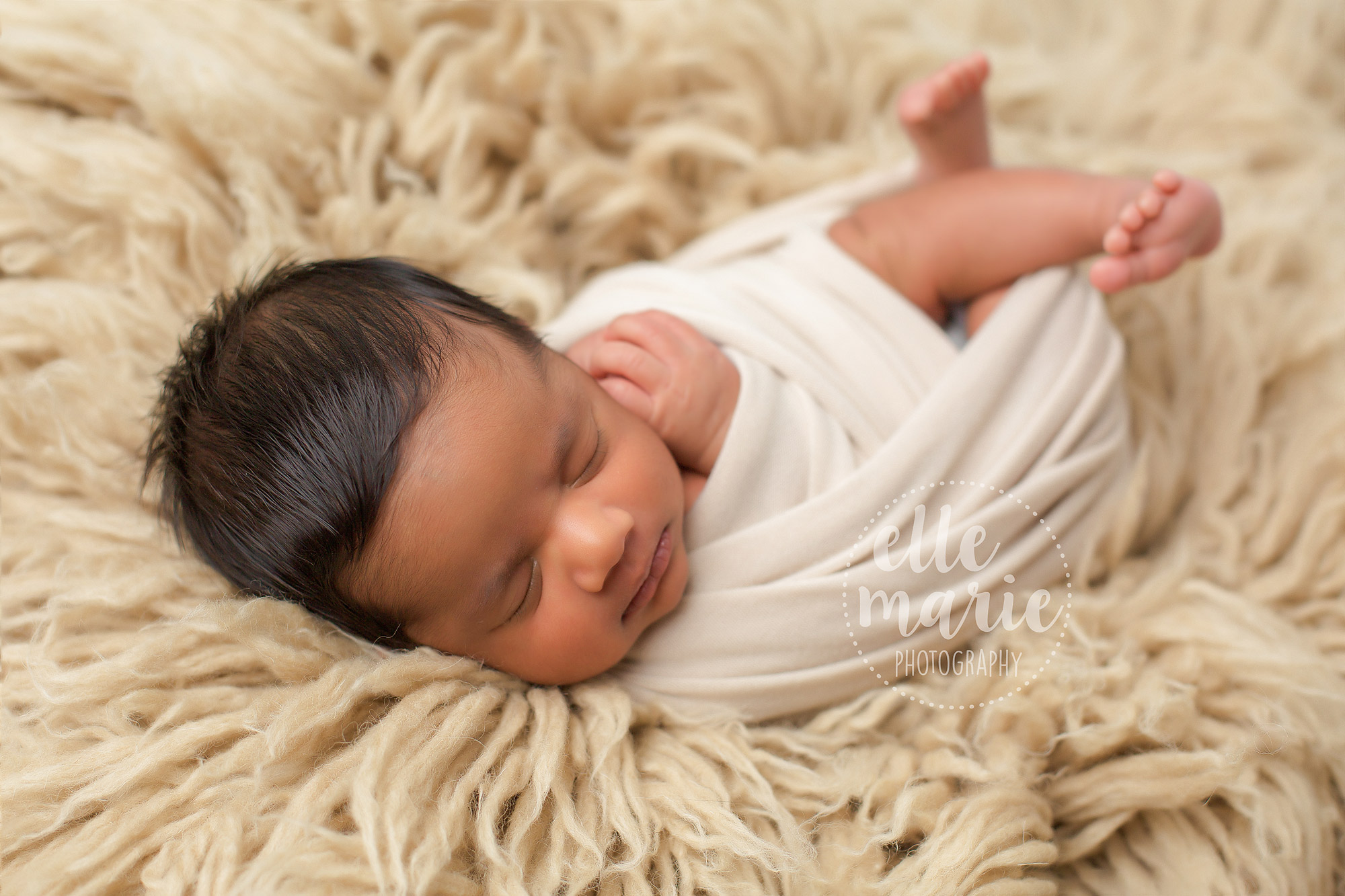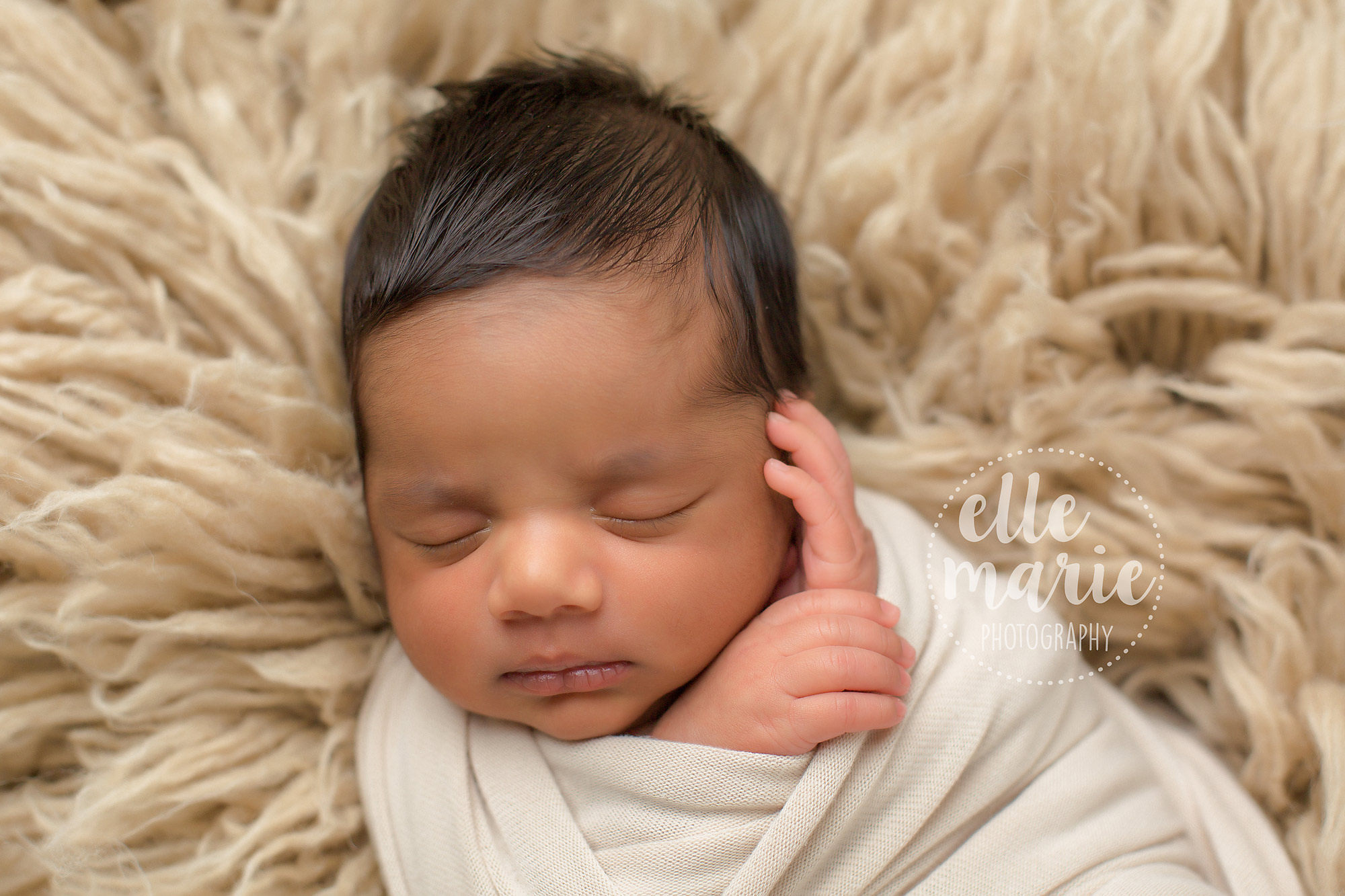 The Final Products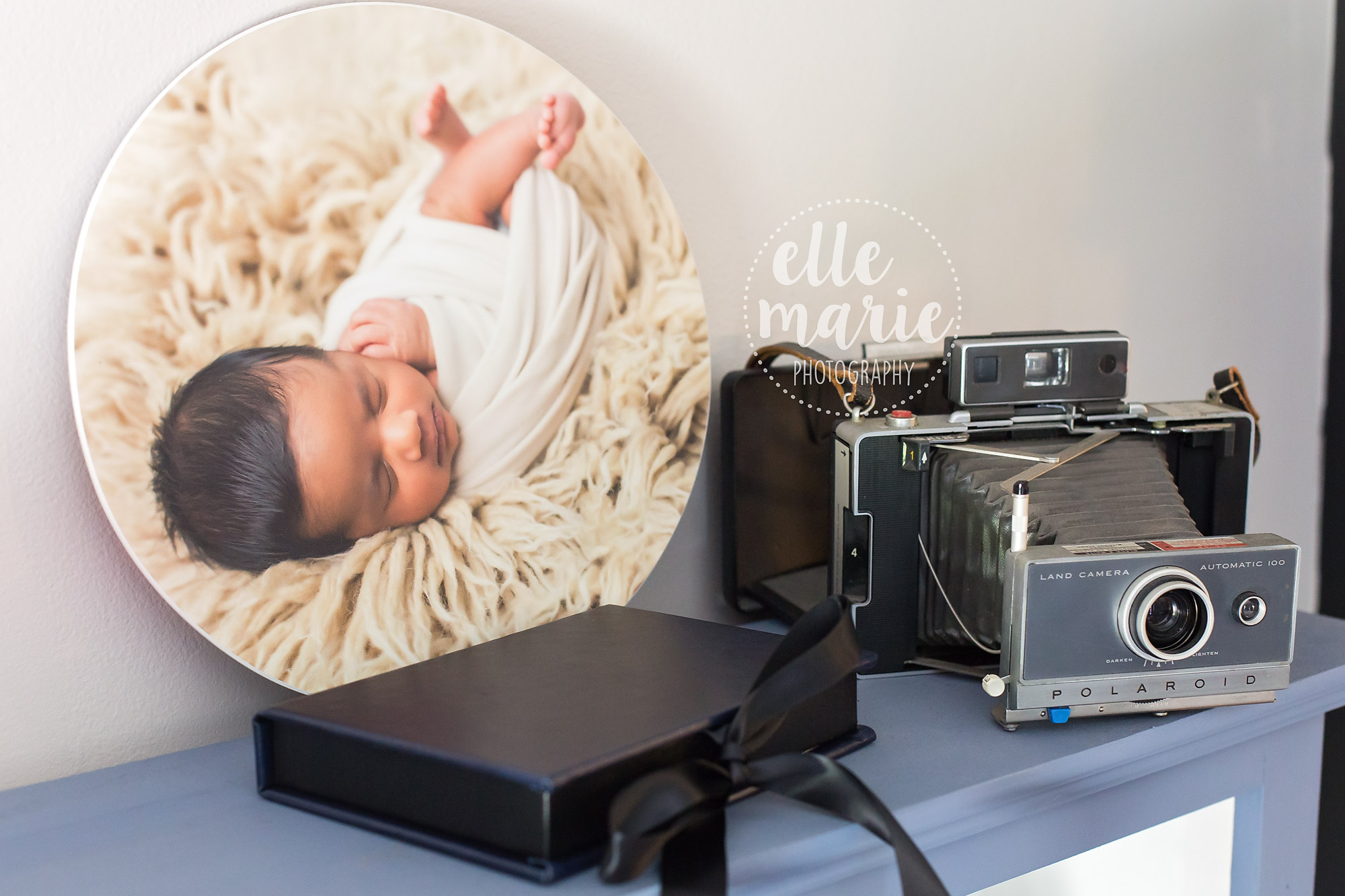 Elle Marie Photography specializes in newborn, family and lifestyle photography. If you are interested in booking a session please contact me! My studio is located in Whitby, ON and I photograph families all of the Greater Toronto Area (GTA), including Whitby, Oshawa, Bowmanville, Ajax, Pickering, Markham, Toronto, and Mississauga. I book a limited number of newborns and families each month so please get in touch and we can discuss your session!