Mommy's Wedding Dress | Whitby Studio Portrait Session
A week or so ago, my friend, and hilariously funny mommy blogger, Jen Warman, posted a snapshot of her toddler aged daughter trying on her wedding dress on Facebook. It was adorable of course but I instantly knew I wanted to help make it even more special. So I got them into my studio as soon as we could and we had some fun!
Maeve was a natural and with the help of some goldfish crackers and hidden toes, we got some great expressions!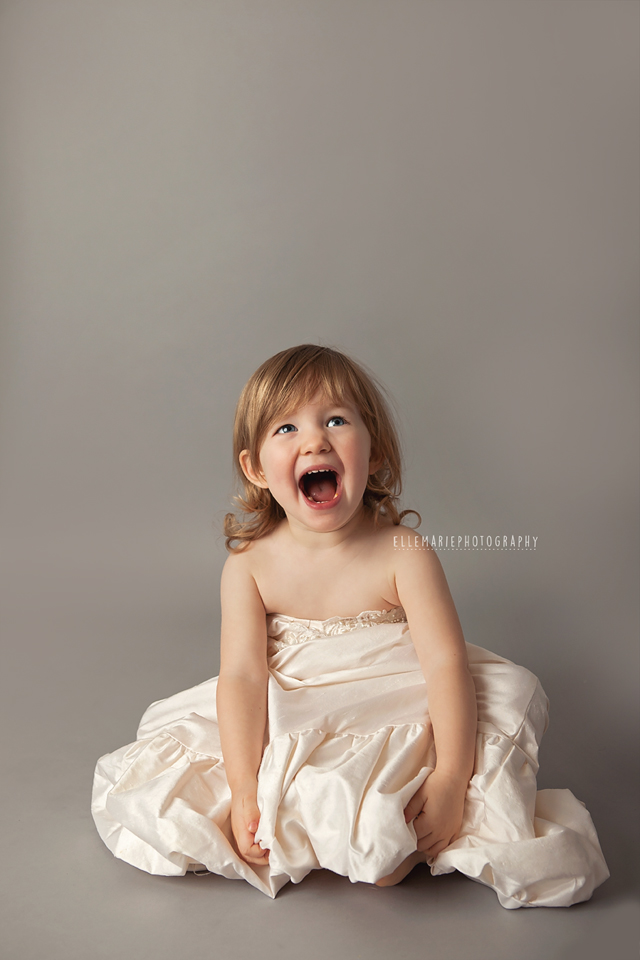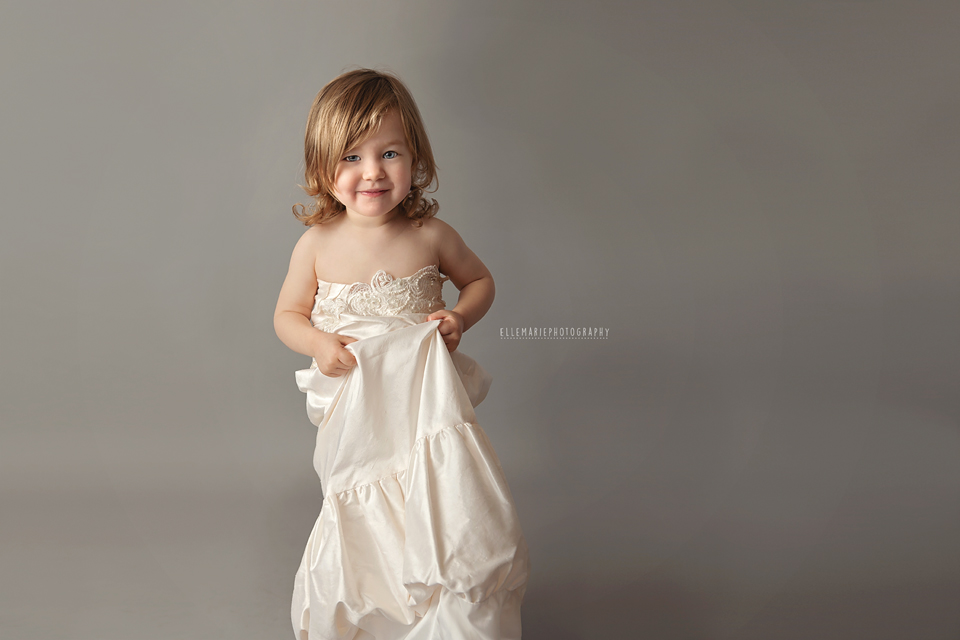 ©2023 Elle Marie Photography