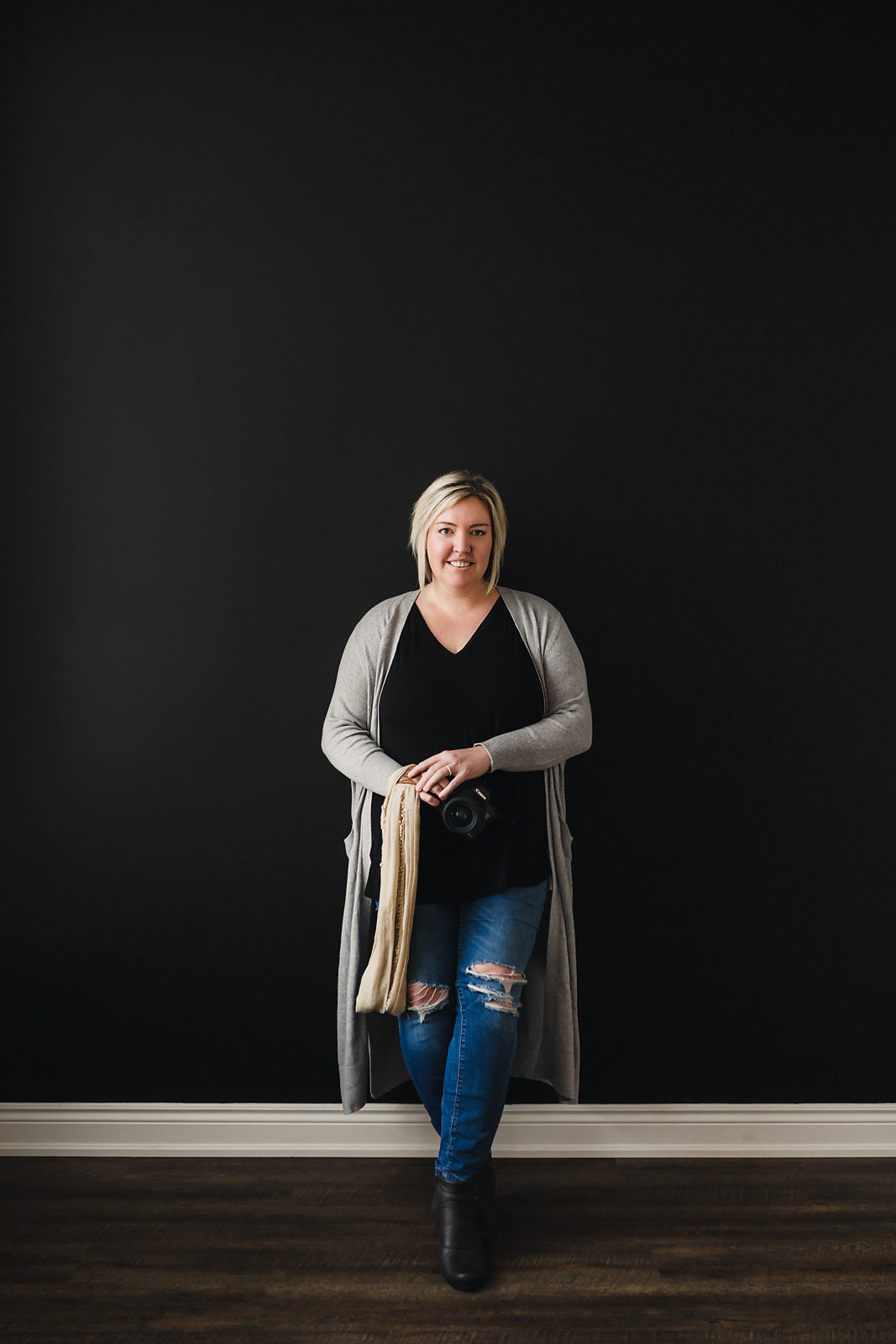 Meet your photographer, Lyndsey
Wife. Mother. Photographer. Lover of dogs and the perfect latte. Basic, right?! So, let's get to know each other a little better. I live in Whitby, Ontario, with my husband, our son and our 2 Boston Terriers. When I'm not capturing memories for people, you'll find me rekindling my love affair with books, shopping at local vendor fairs and farmers markets, and dreaming about home decorating! I've been photographing families and newborns for over 13 years.  I'm trained in newborn posing safety and am CPR certified. I am accredited with APNPI, an association dedicated to safety and excellence in newborn photography. In 2019 I was honoured to win a 3rd placing in the APNPI Image Competition, and in 2018, I won 2 awards in the Uncommon Creative Collective Image Competition. 
I want to share a story about why photography is so important to me. When I was a teen, I lost my dad to cancer. In those final weeks with him, my sister and I put together a photo album of our favourite photos from our childhood. We took it to the hospital and sat with him for hours reminiscing about the good times, and the memories those photos held for us. Sitting with my dad and talking about these times, poring over these photos, is what I hold dear from my final days with him. Today, that photo album is one of the most important things I own.
So tell me, do you have photos with the ones you love? Let's work together and document the details of your newborn so they are never forgotten, or future milestones as your family grows and ages. Let's create timeless pieces to display in your home and cherish in your heart.
Contact me now