Carolynne & Ryan's Maternity Session | Whitby Maternity Photographer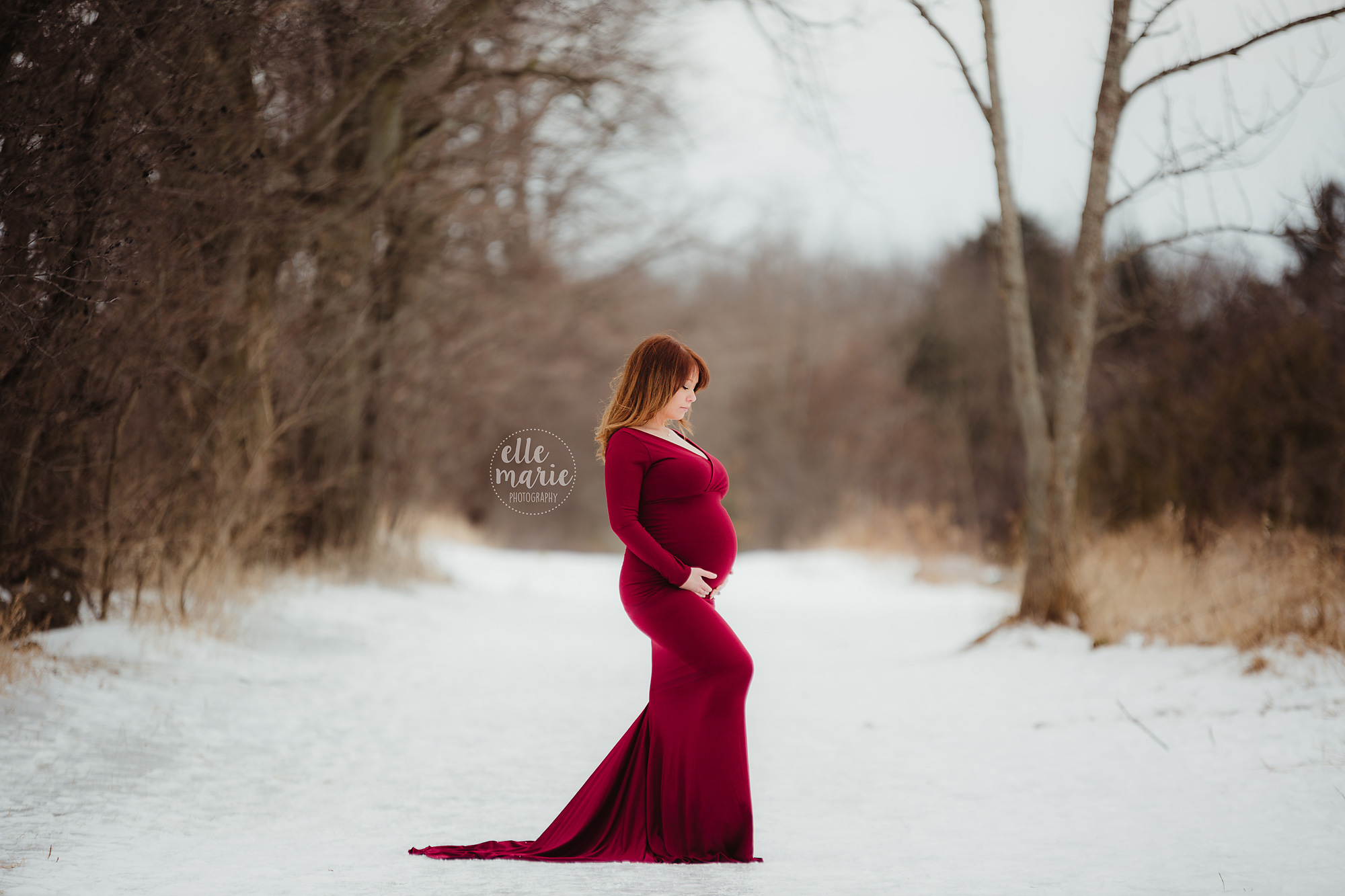 When Carolynne first reached out to inquire about maternity and newborn photos, she mentioned Starbucks in her email. I knew at that moment, we were destined to work together! I met Carolynne and Ryan at Heber Down, in North Whitby on a chilly February afternoon. We started with a series of photos in cozy winter clothes, and then Carolynne changed outfits and we took some stunning portraits of her in an amazing red gown by Amy Corneau. I'm in love with what we captured that day. I don't often get couples willing to brave the cold, but the results are always so beautiful! Now, we patiently wait for little babe's arrival!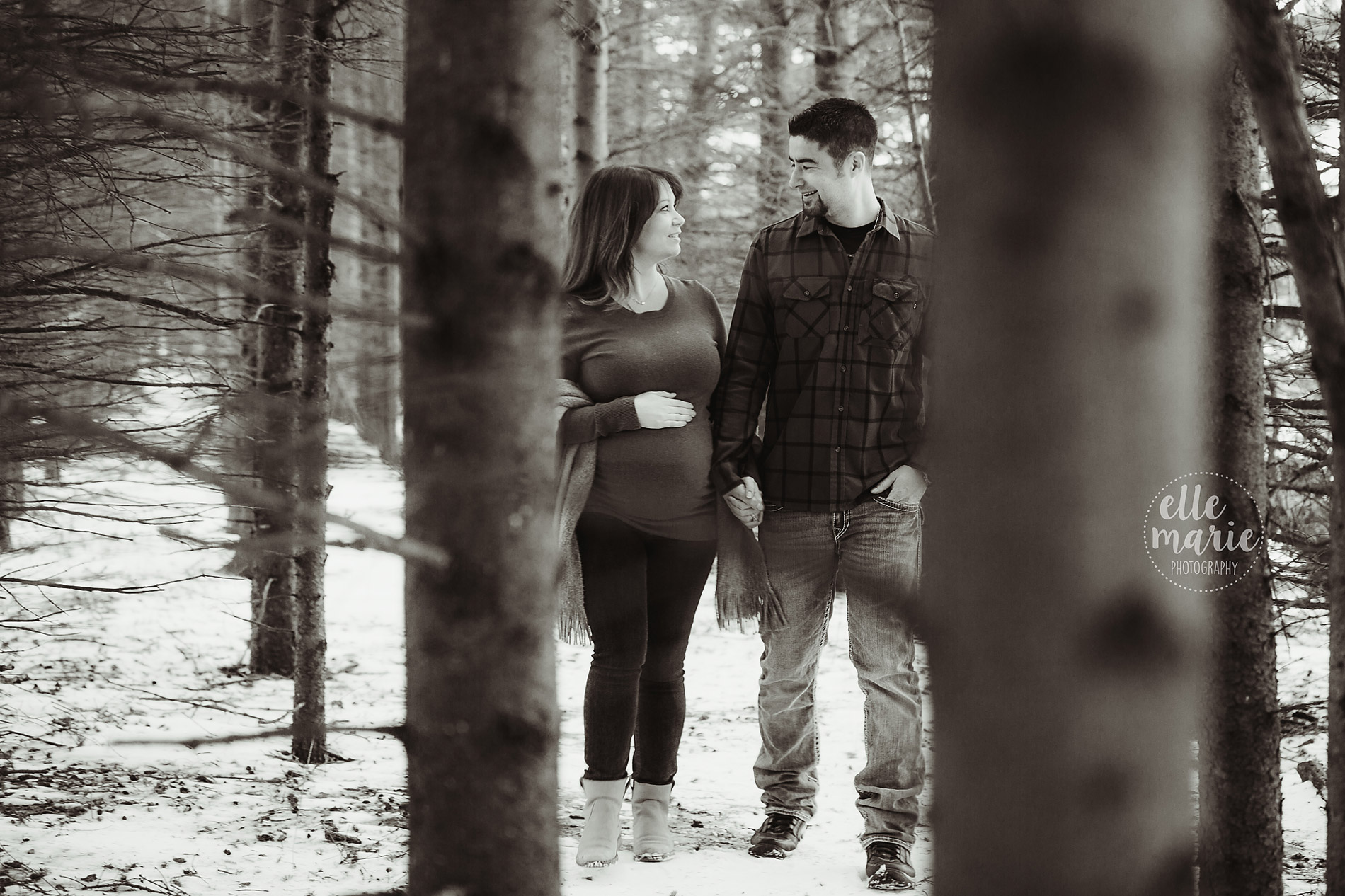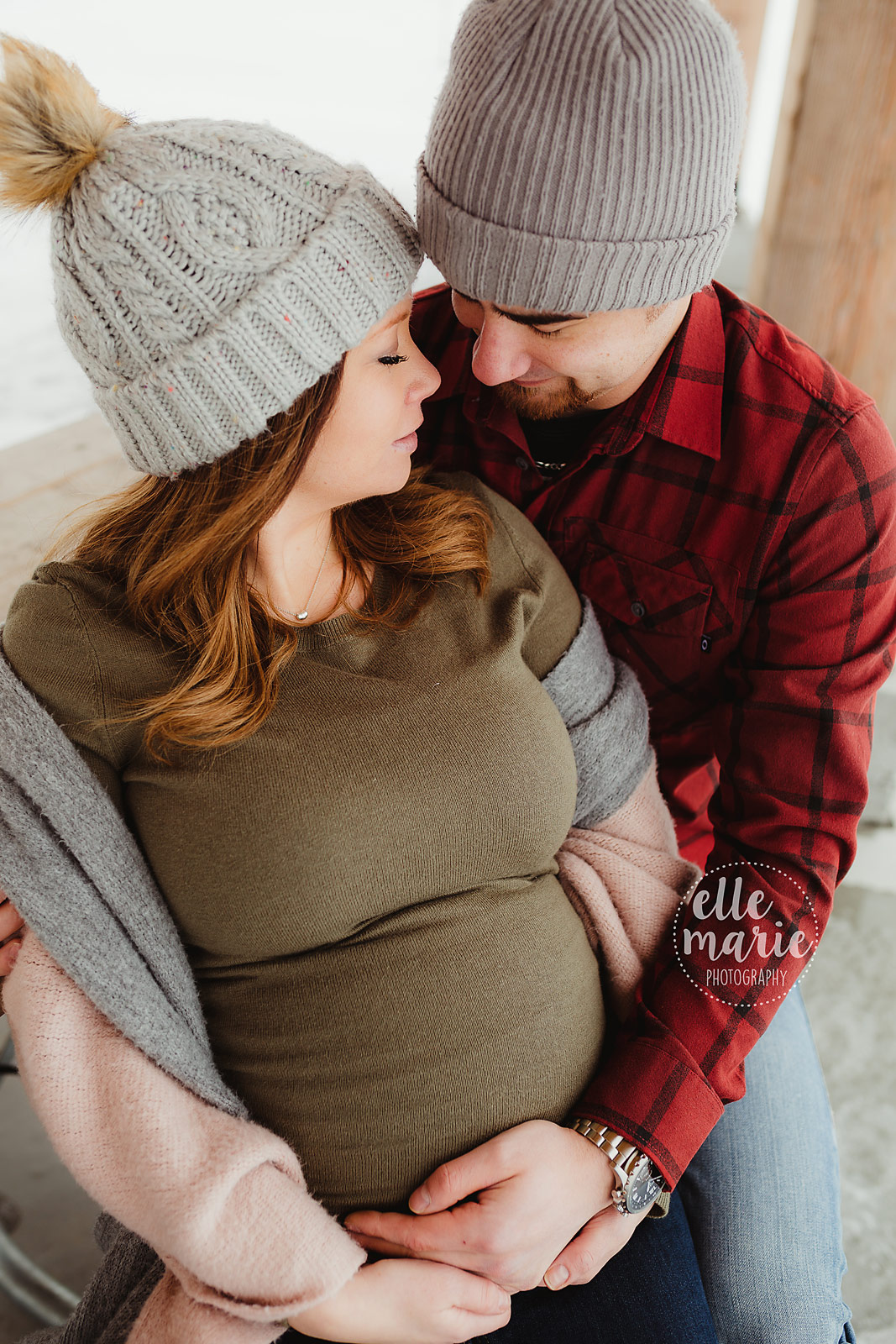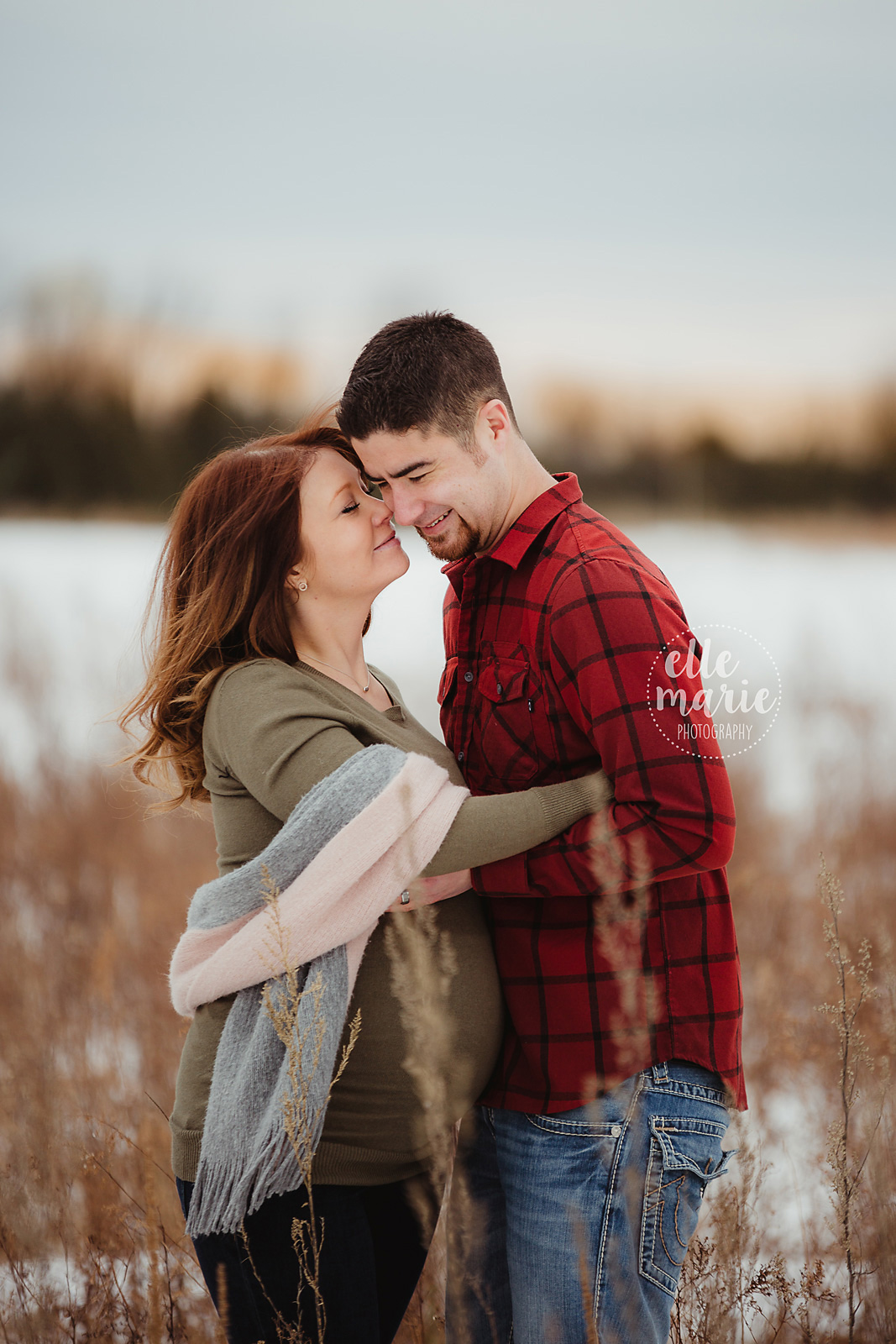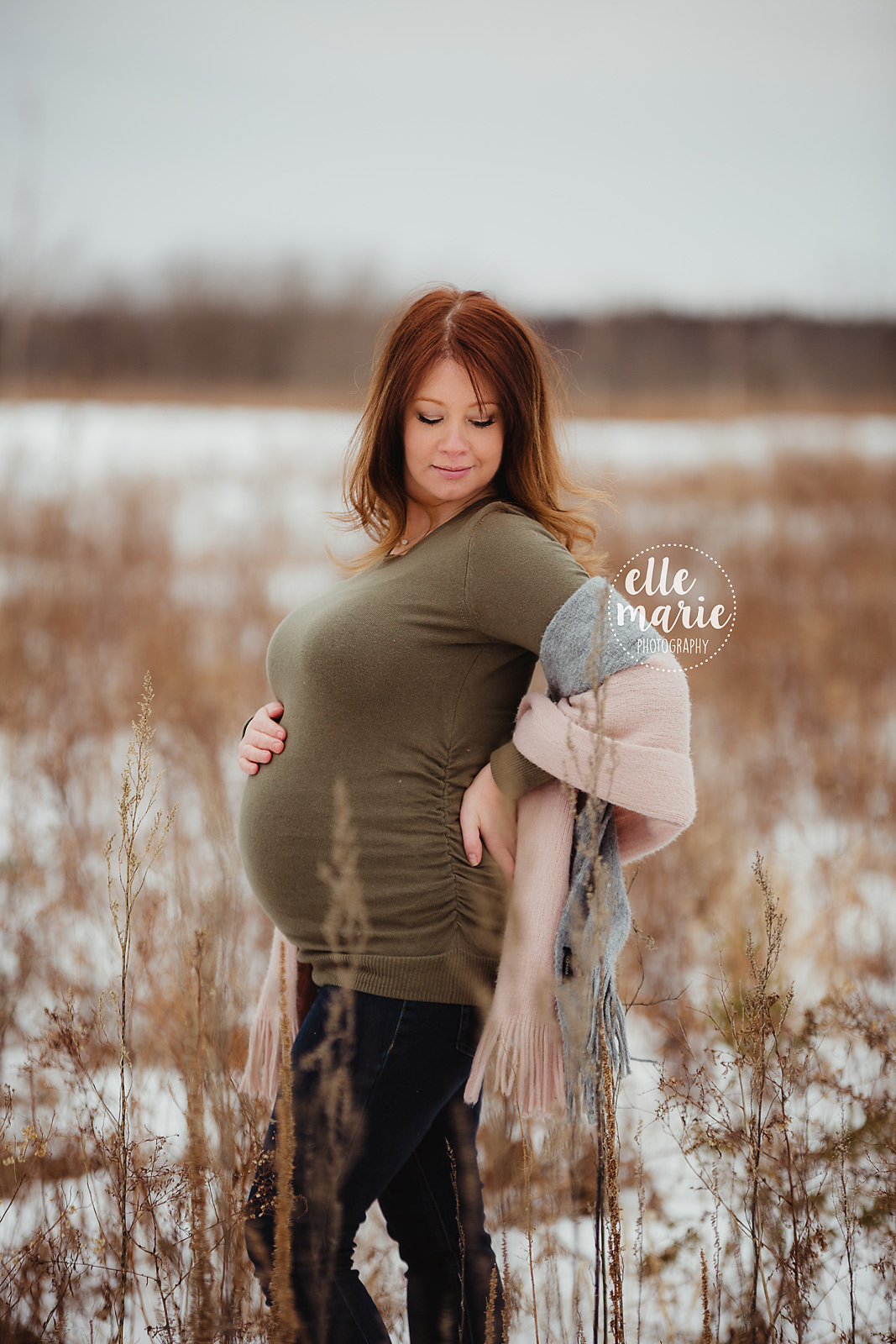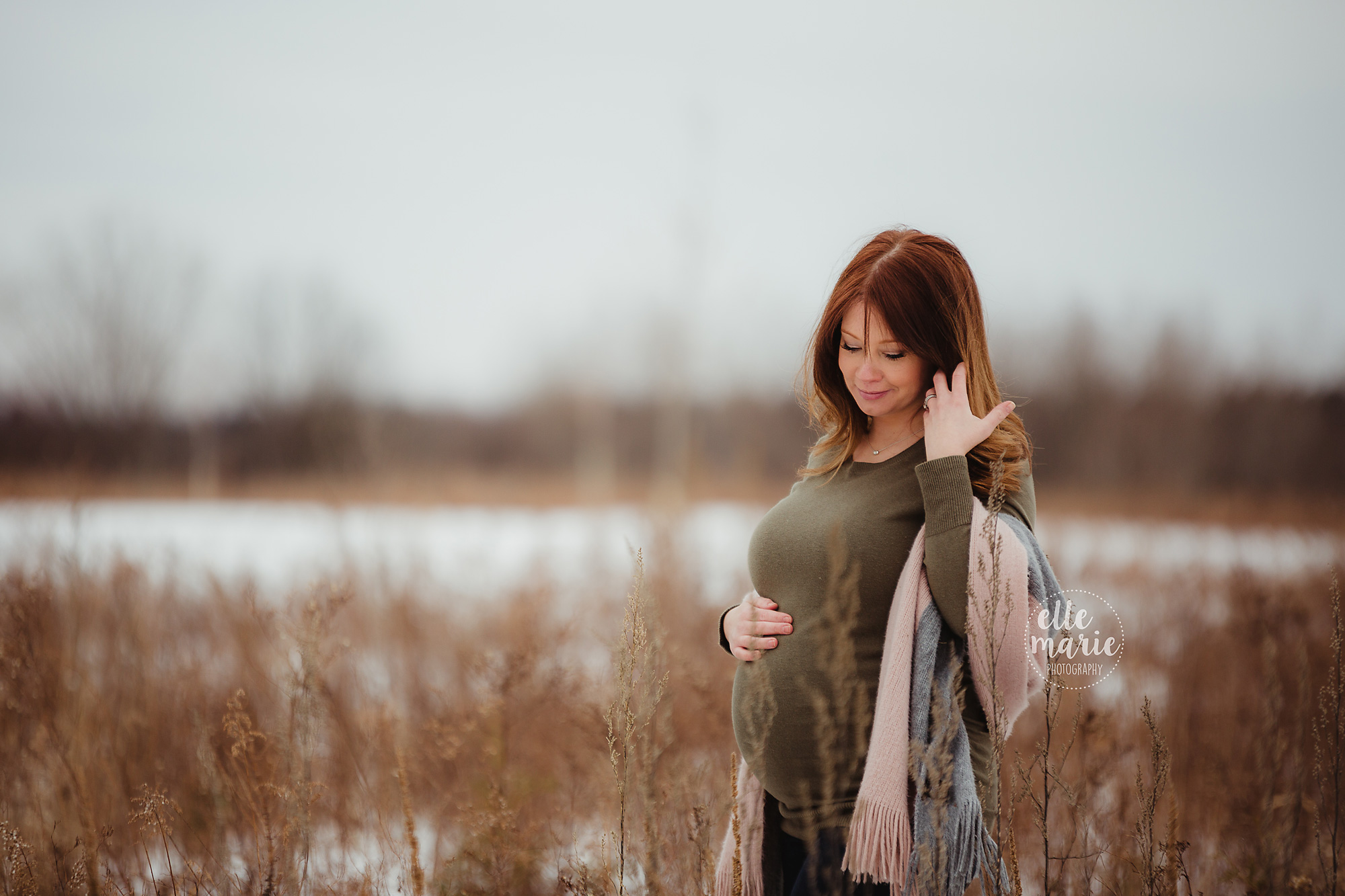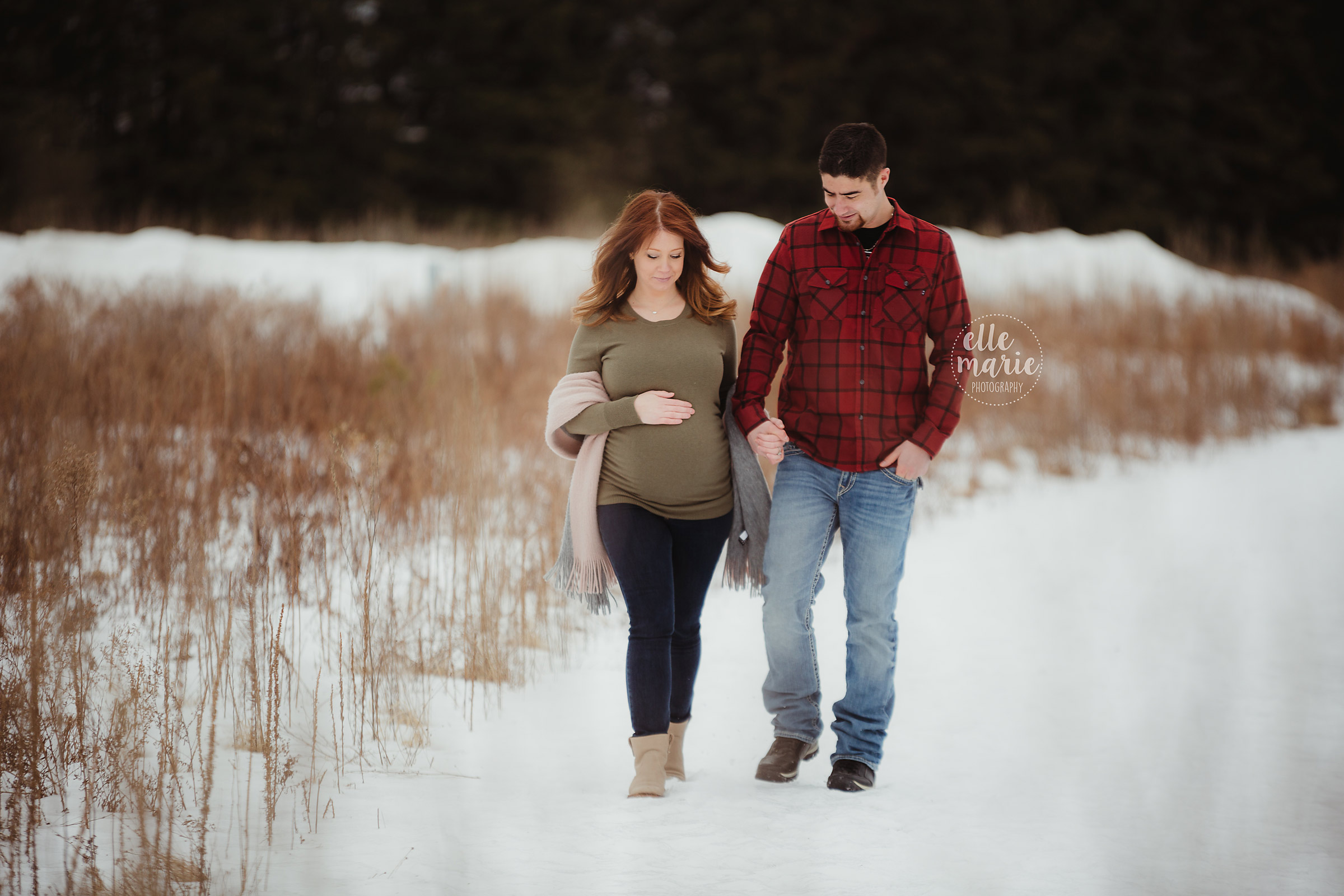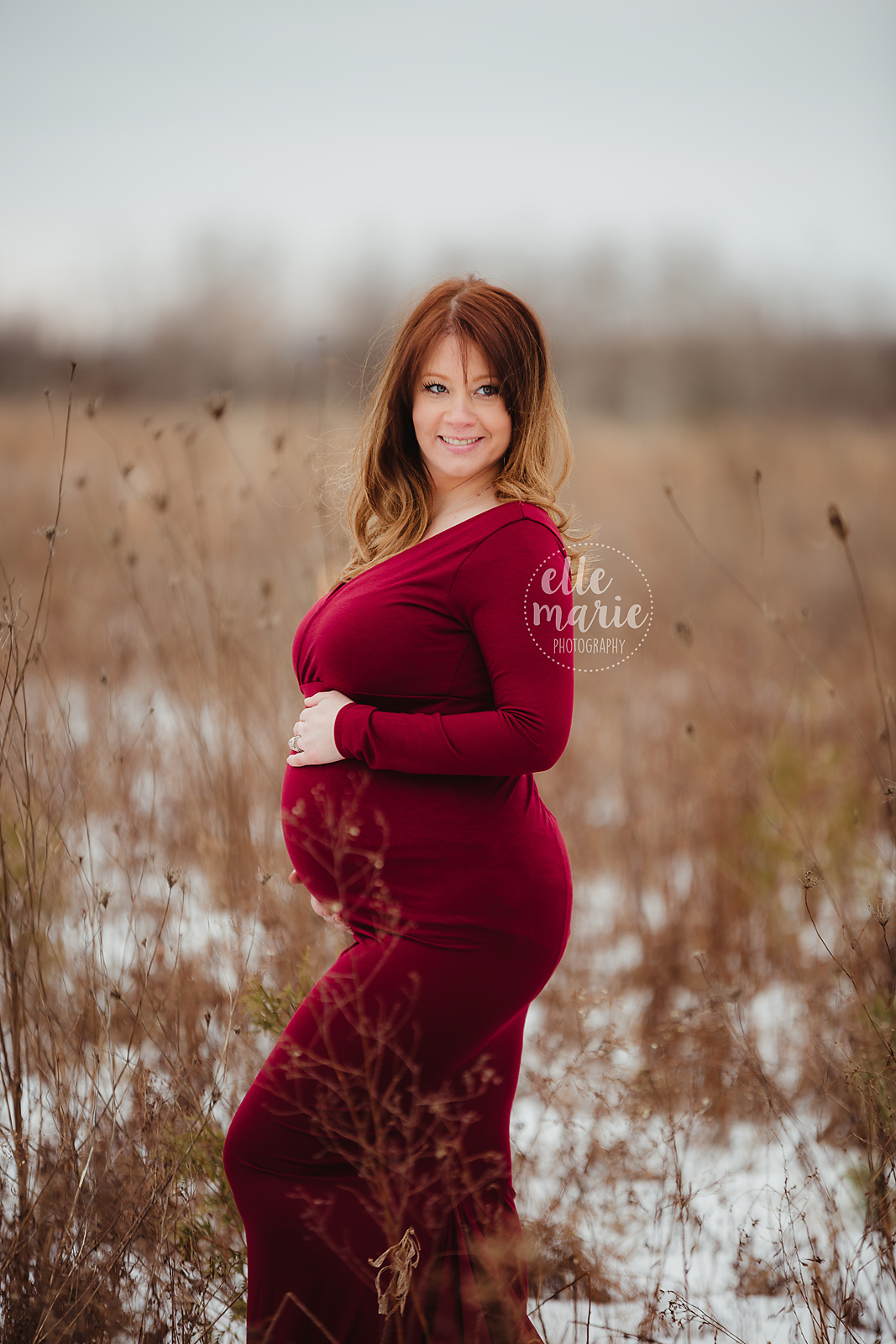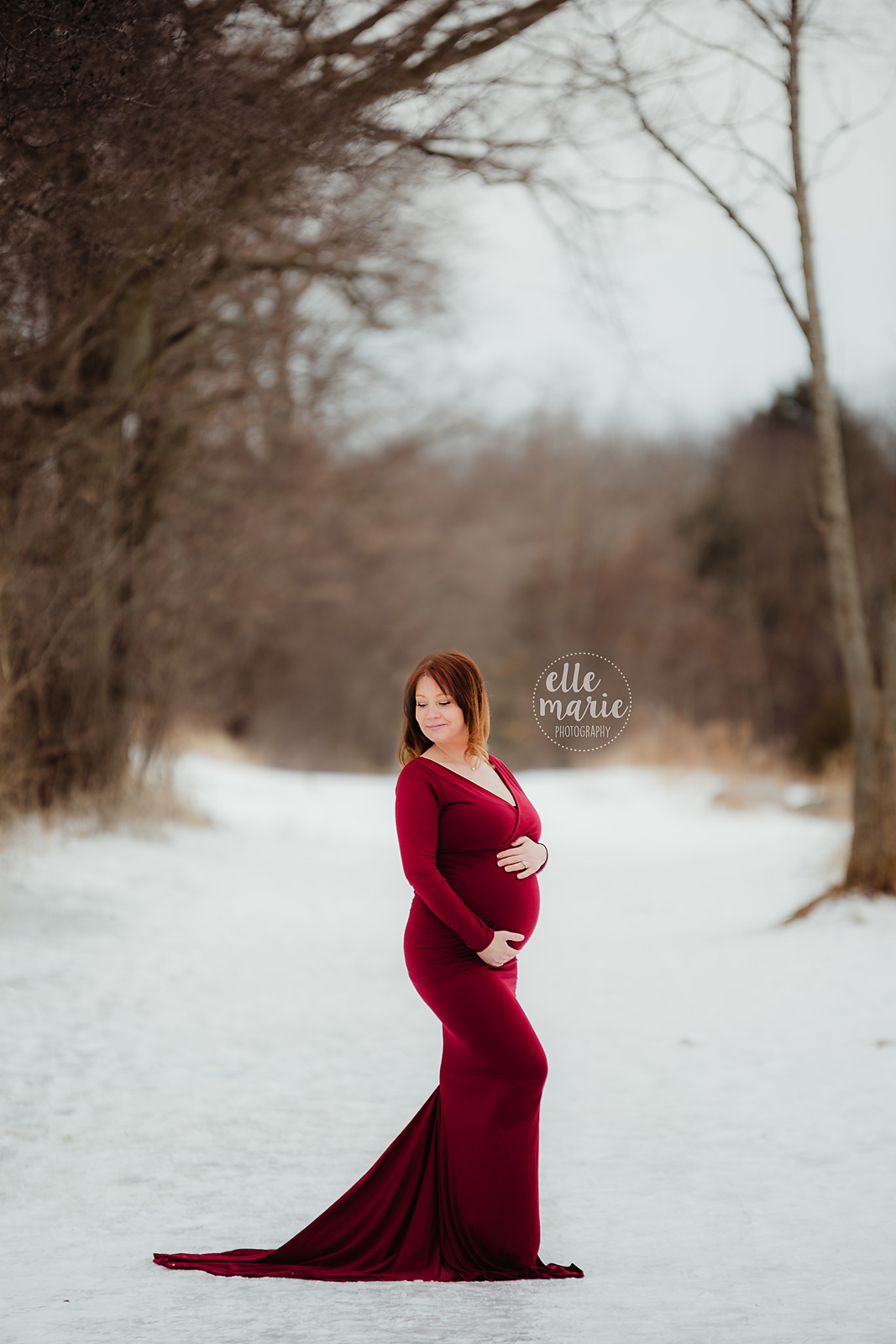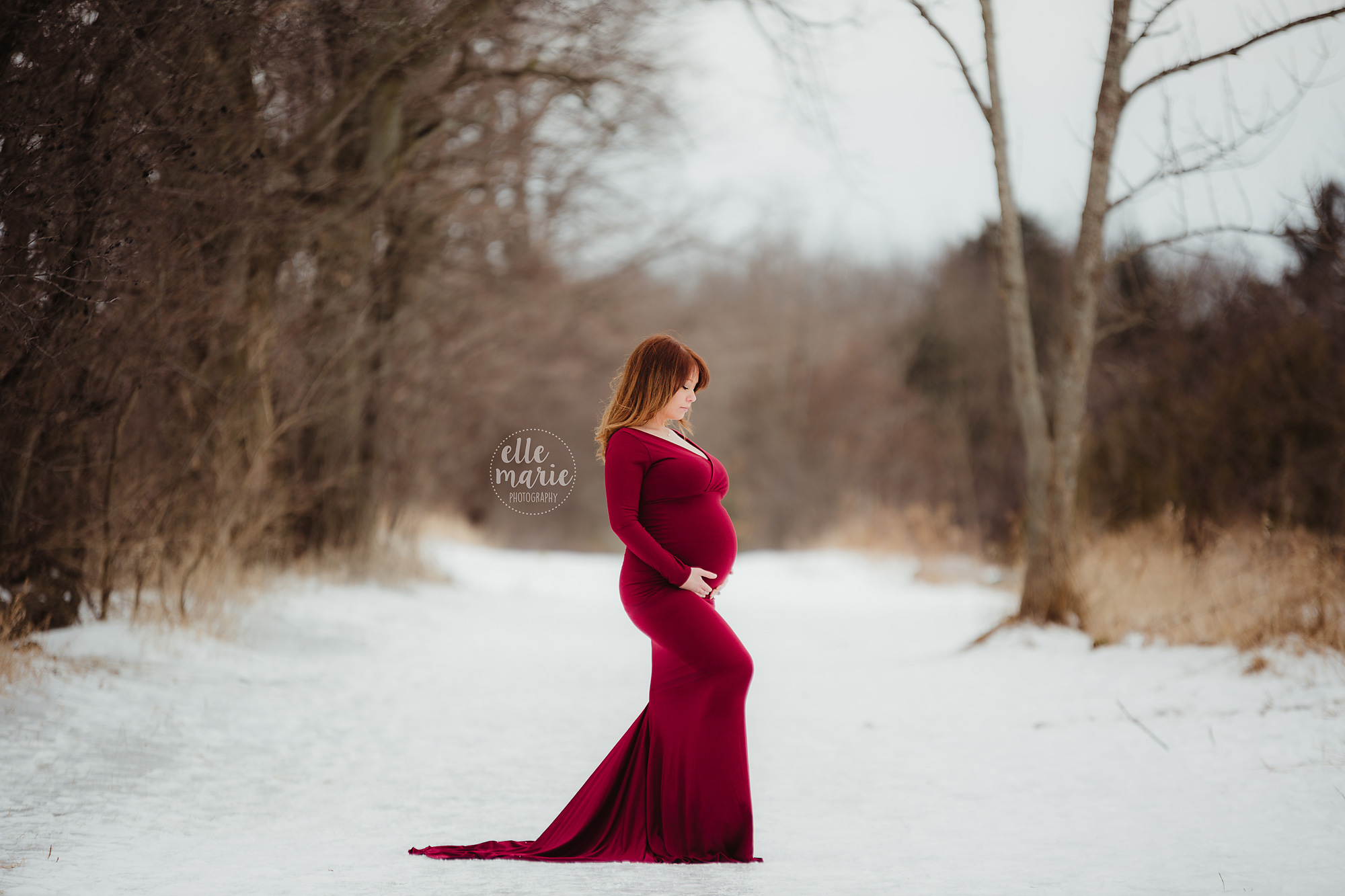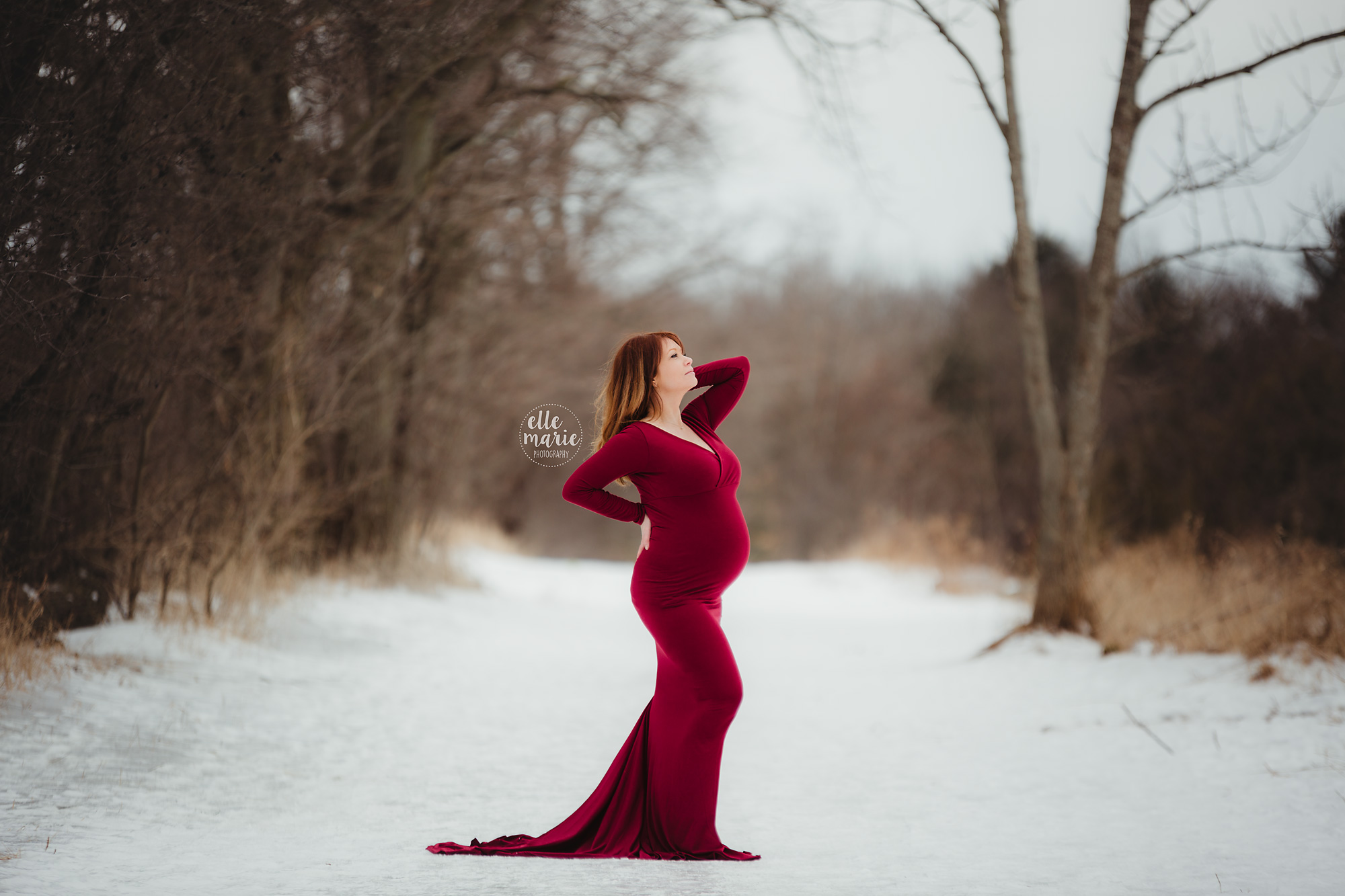 The Second Shoot
After our session was done, and the photos had been revealed, I asked Carolynne if she could join me in my studio. I was hoping for a short session together so I could capture some images I needed for an upcoming event. So, we got together the following week and created some in-studio portraits as well. We worked with 2 outfits from my studio collection, and 2 different looks. I'm also equally in love with these photos!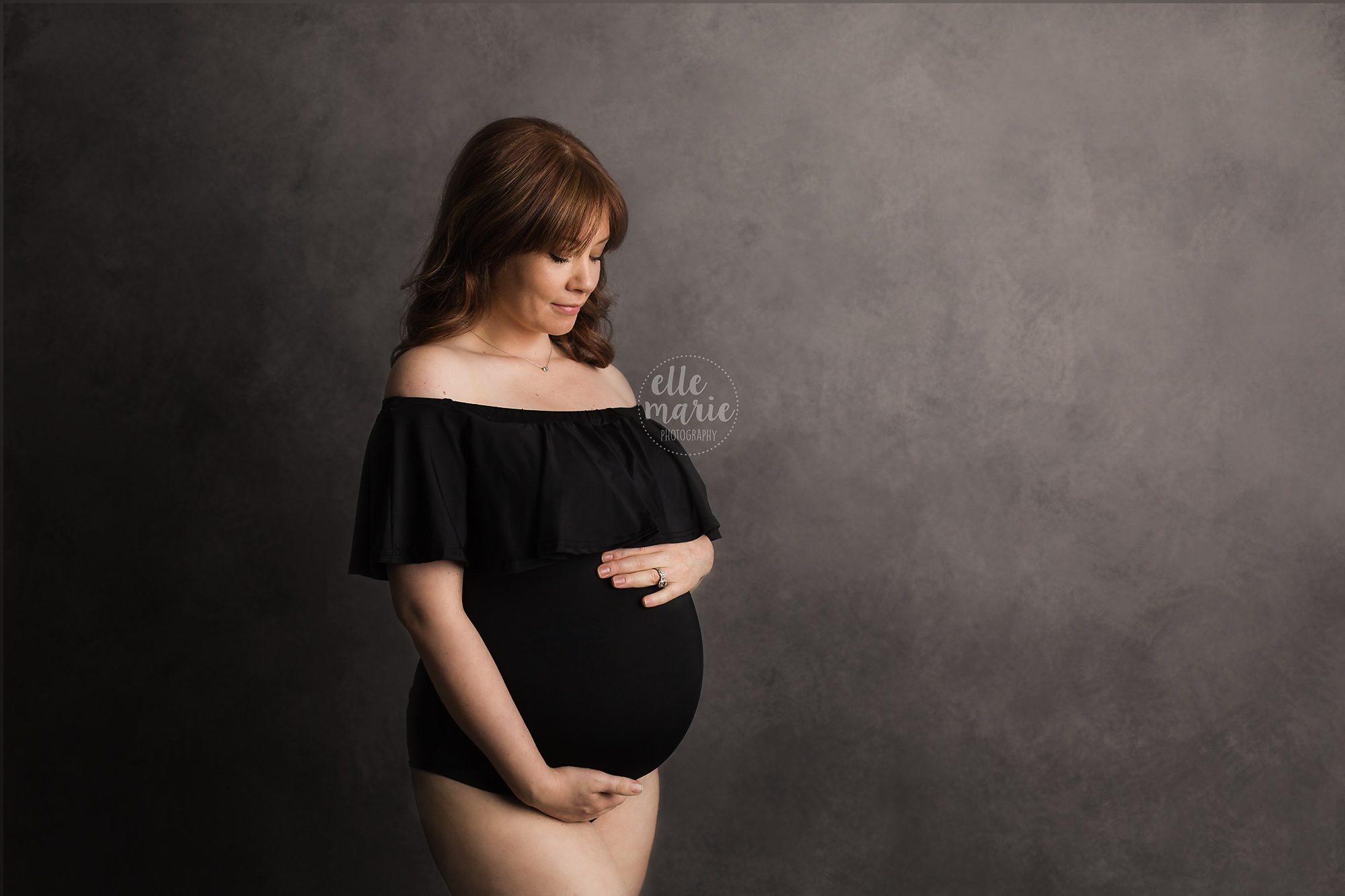 Elle Marie Photography specializes in newborn, family and lifestyle photography. If you are interested in booking a session please contact me! My studio is located in Whitby, ON and I photograph families all of the Greater Toronto Area (GTA), including Whitby, Oshawa, Bowmanville, Ajax, Pickering, Markham, Toronto, and Mississauga. I book a limited number of newborns and families each month so please get in touch and we can discuss your session!

©2023 Elle Marie Photography