Baby Olivia | Whitby Baby Photographer
Robert is an old friend of mine, we worked together for a few years nearly a decade ago (OMG), we became fast friends, spending lots of lunch hours together, snowboarding, climbing the CN tower, we sailed on a boat, truly one of the best friends I've made through work. While we don;t see each other as much anymore, some friends you just will always consider a friend. So, I was thrilled when Robert emailed me just over a month ago to let me know him and his wife, Barbara, who is one of the sweetest women I've ever met, would be visiting Ontario, from their new home in BC, with their new baby girl, Olivia, and wanted to stop by for some photos!
They came into my Whitby studio one morning, and we did a series of family photos, as well as baby Olivia alone on the bed that I often set up in the studio. Olivia was just shy of 3 months old, and her expressions were just adorable! The results are beautiful, but with hair like Olivia's, I knew these photos would be delightful!
Big thank you to Robert and Barbara for bringing Olivia in and taking time out of their family vacation to have photos done!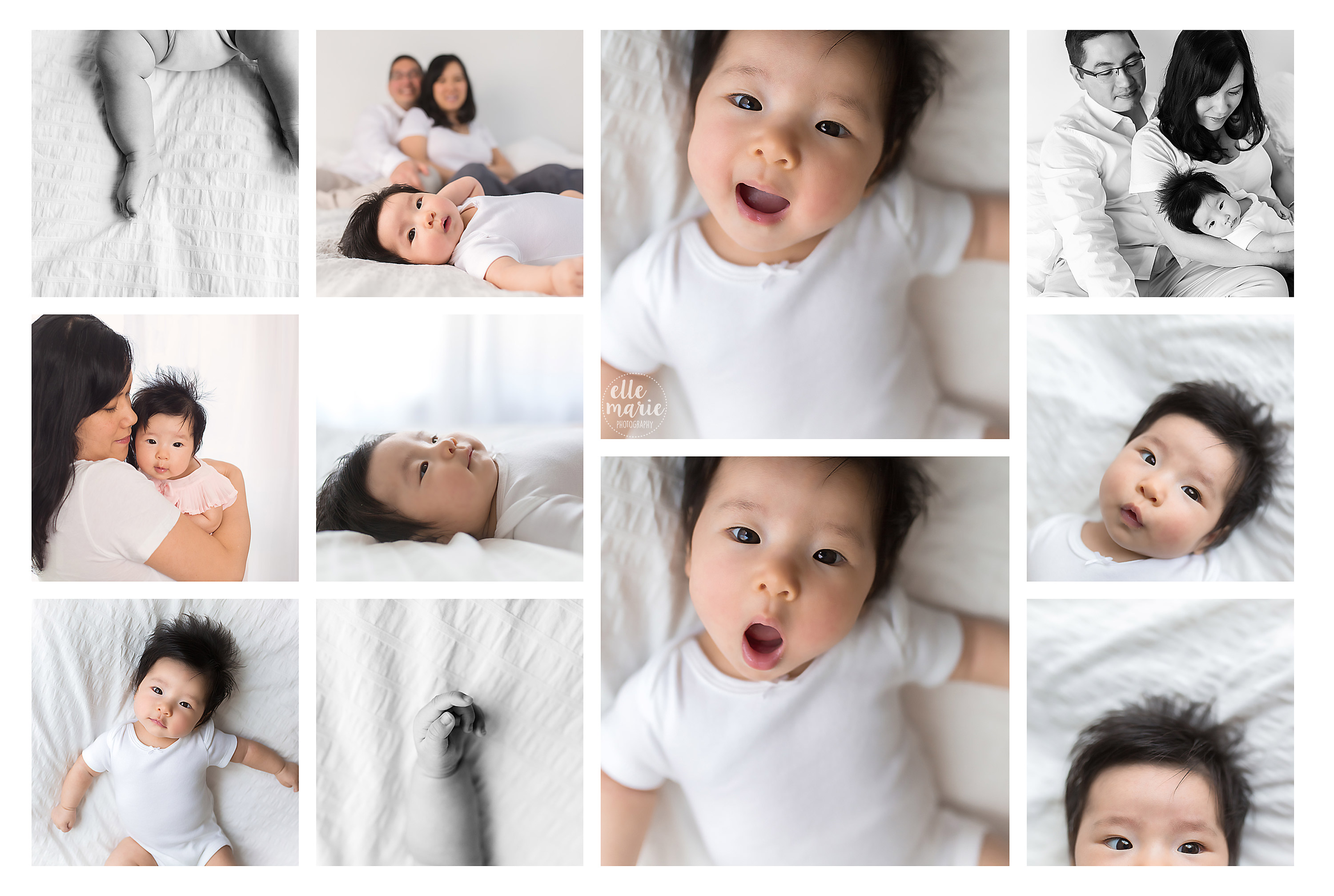 Elle Marie Photography specializes in newborn, family and lifestyle photography. If you are interested in booking a session please contact me! My studio is located in Whitby, ON and I photograph families all of the Greater Toronto Area (GTA), including Whitby, Oshawa, Bowmanville, Ajax, Pickering, Markham, Toronto, and Mississauga. I book a limited number of newborns each month so please get in touch and we can discuss your session!

©2023 Elle Marie Photography