Baby Addalyn | Durham Region Newborn Photography
When Stephanie contacted me to inquire about newborn photography, I knew from our very first phone call that we were going to have a great newborn photography session! Talking with Stephanie about her session, was like talking with a friend, and meeting her husband Matt when they came in for their session was no different! Stephanie and Matt were due with their baby girl on December 24th, although Miss Addalyn decided to make her appearance a few days early! Addalyn came into the studio for her photos just a few days after Christmas, with her mom, dad, and she even brought her fur-sibling along for a picture 🙂 Little Addalyn looked absolutely gorgeous my my little romper form Lace & Wildflower, which worked out well since she was not a huge fan of being naked!
A couple weeks after their session, Stephanie and Matt came in to view their images and select how they would like to display their images. Along with their digital images, they selected a gorgeous 16×20″ canvas, and a premium 8×8″ album that will be passed on through generations. It makes me feel so happy when I think about what an amazing gift they will be able to pass on to Addalyn when she is older.
Here are a few of my favourites from their session!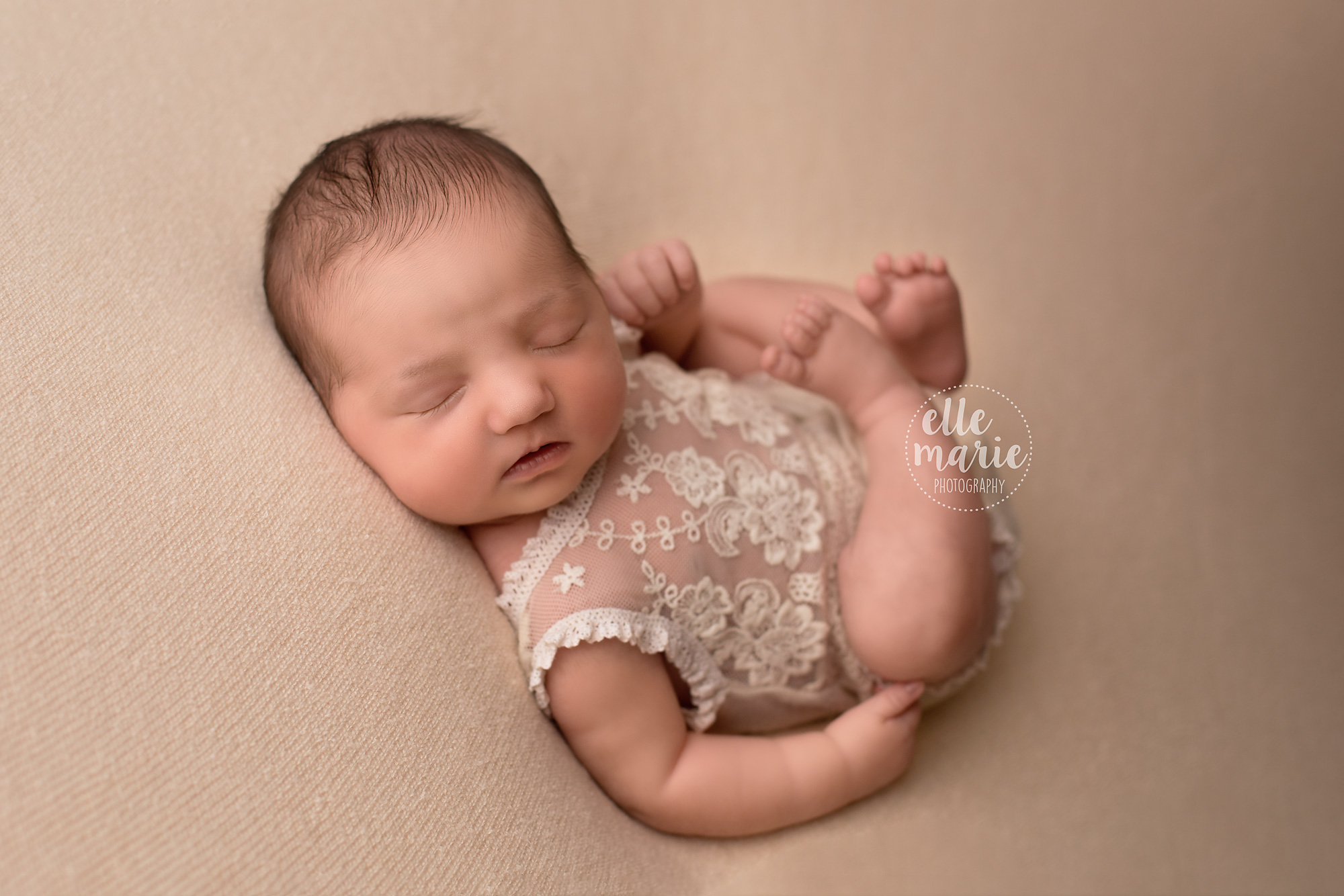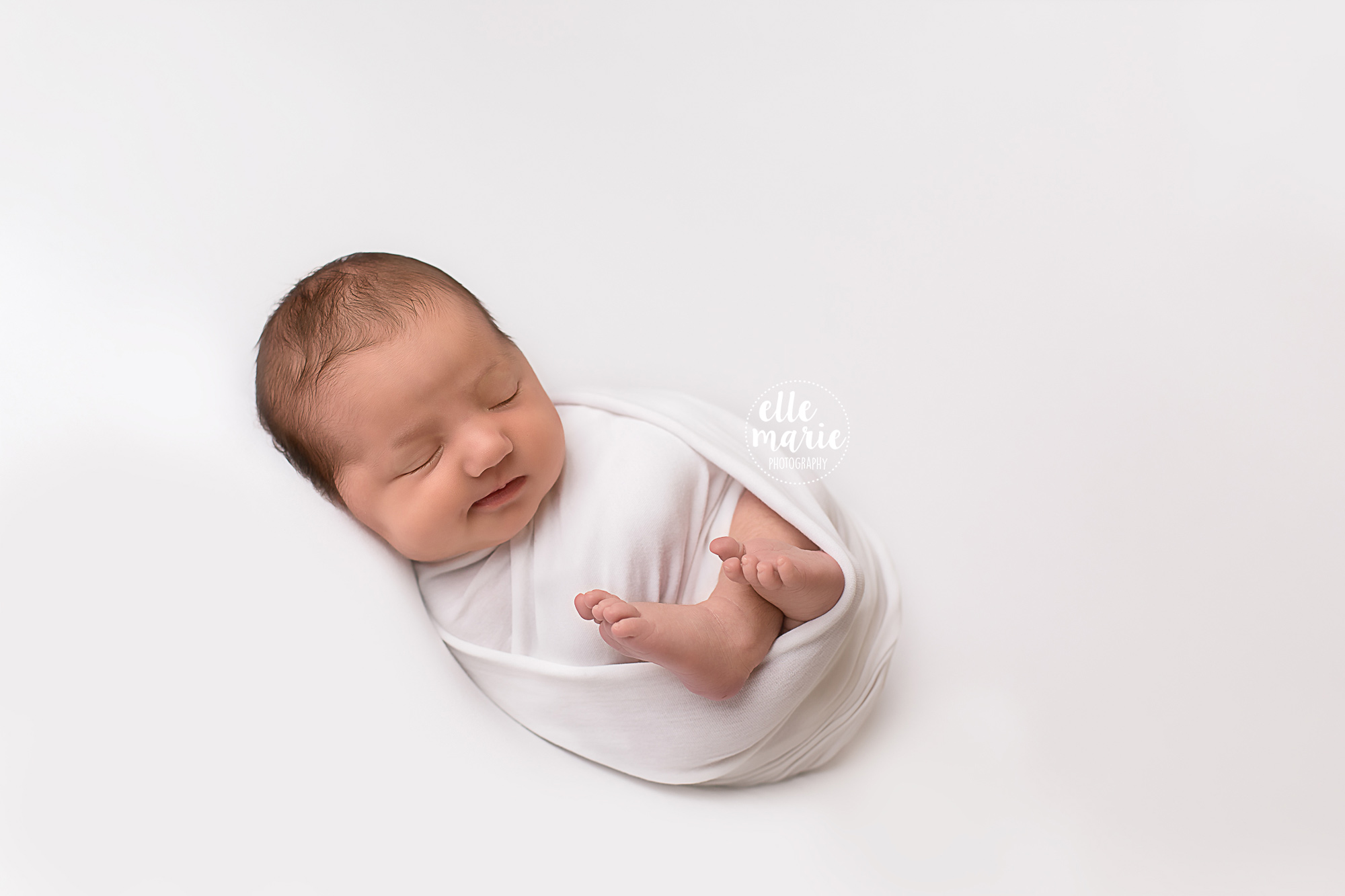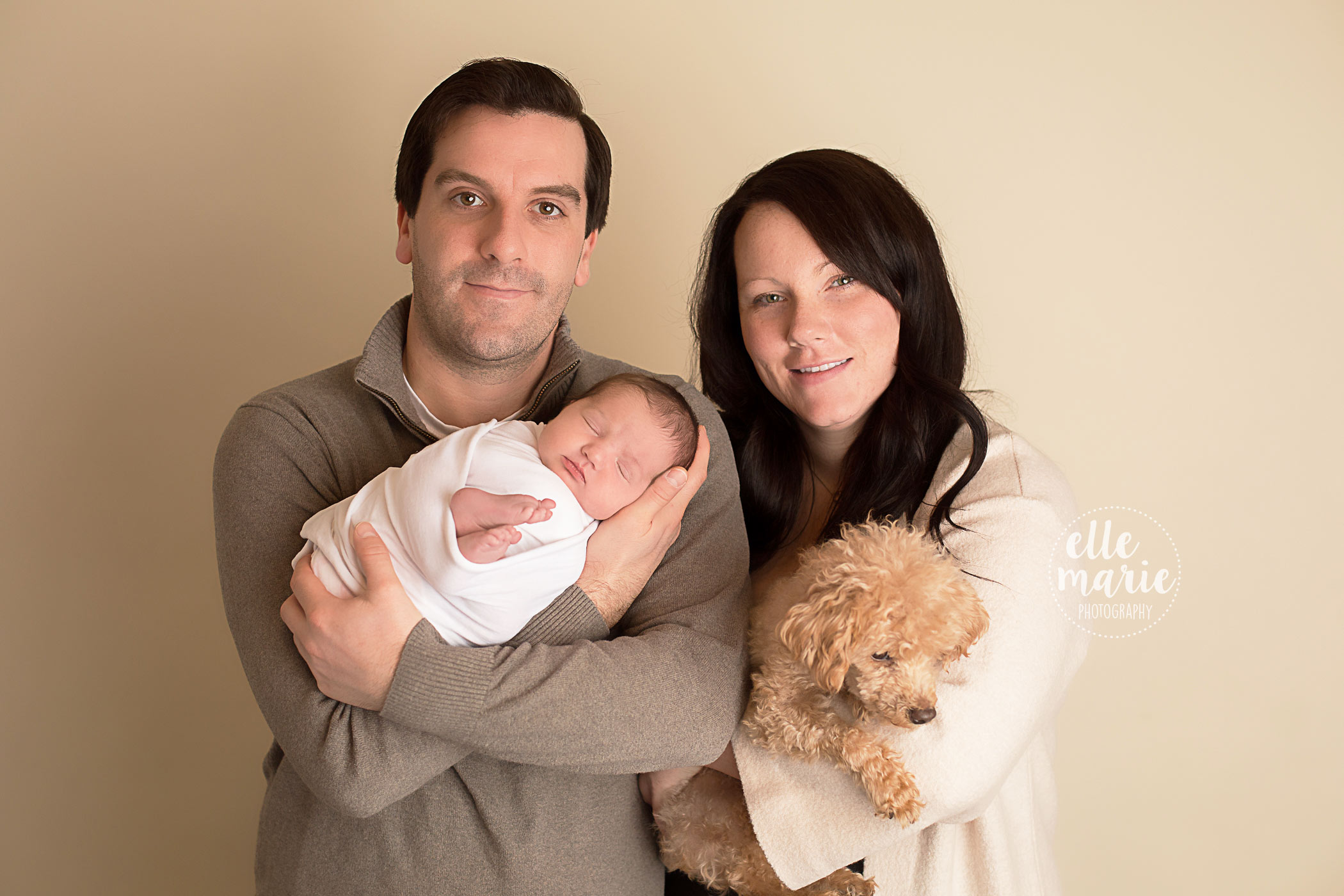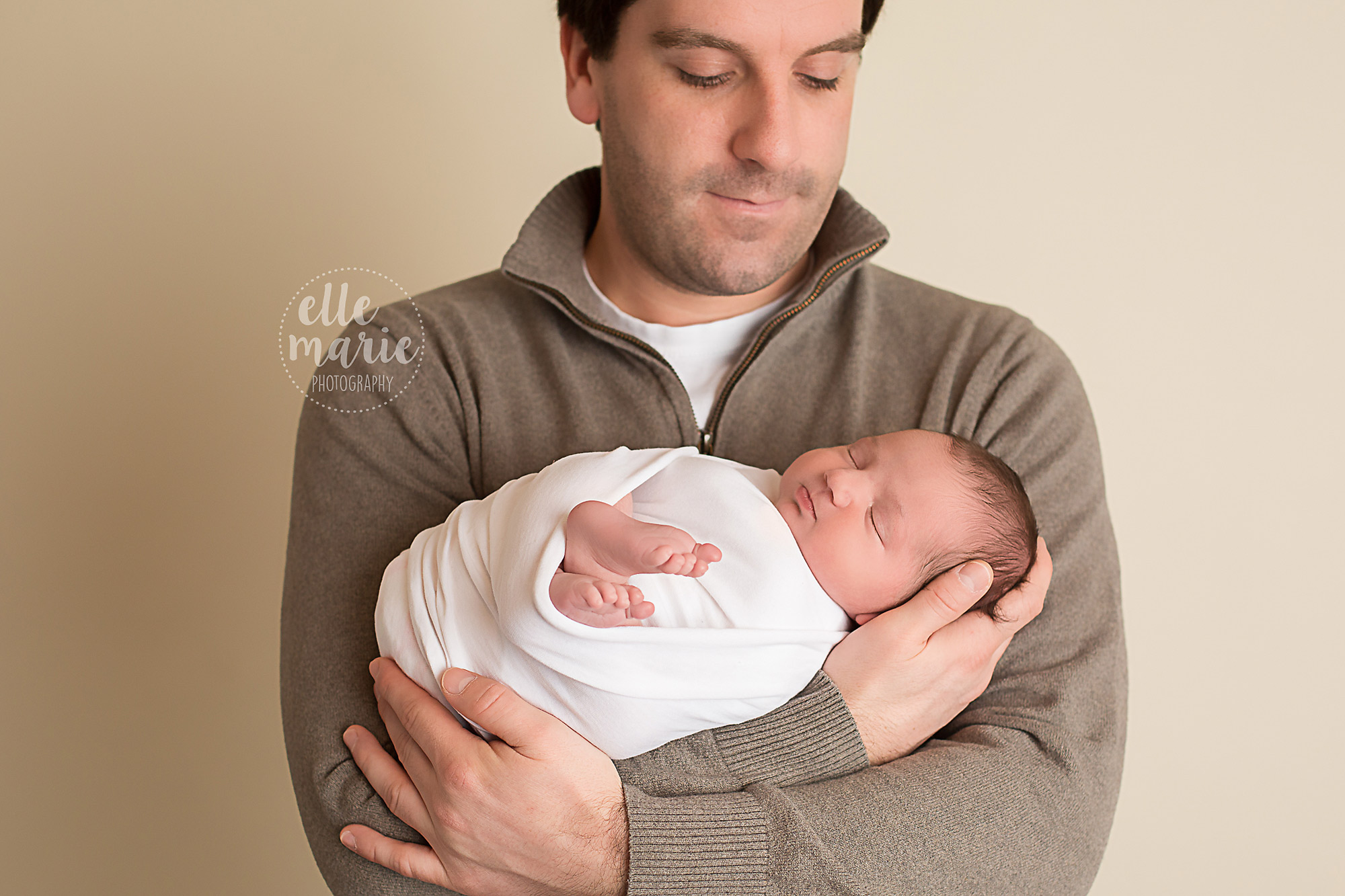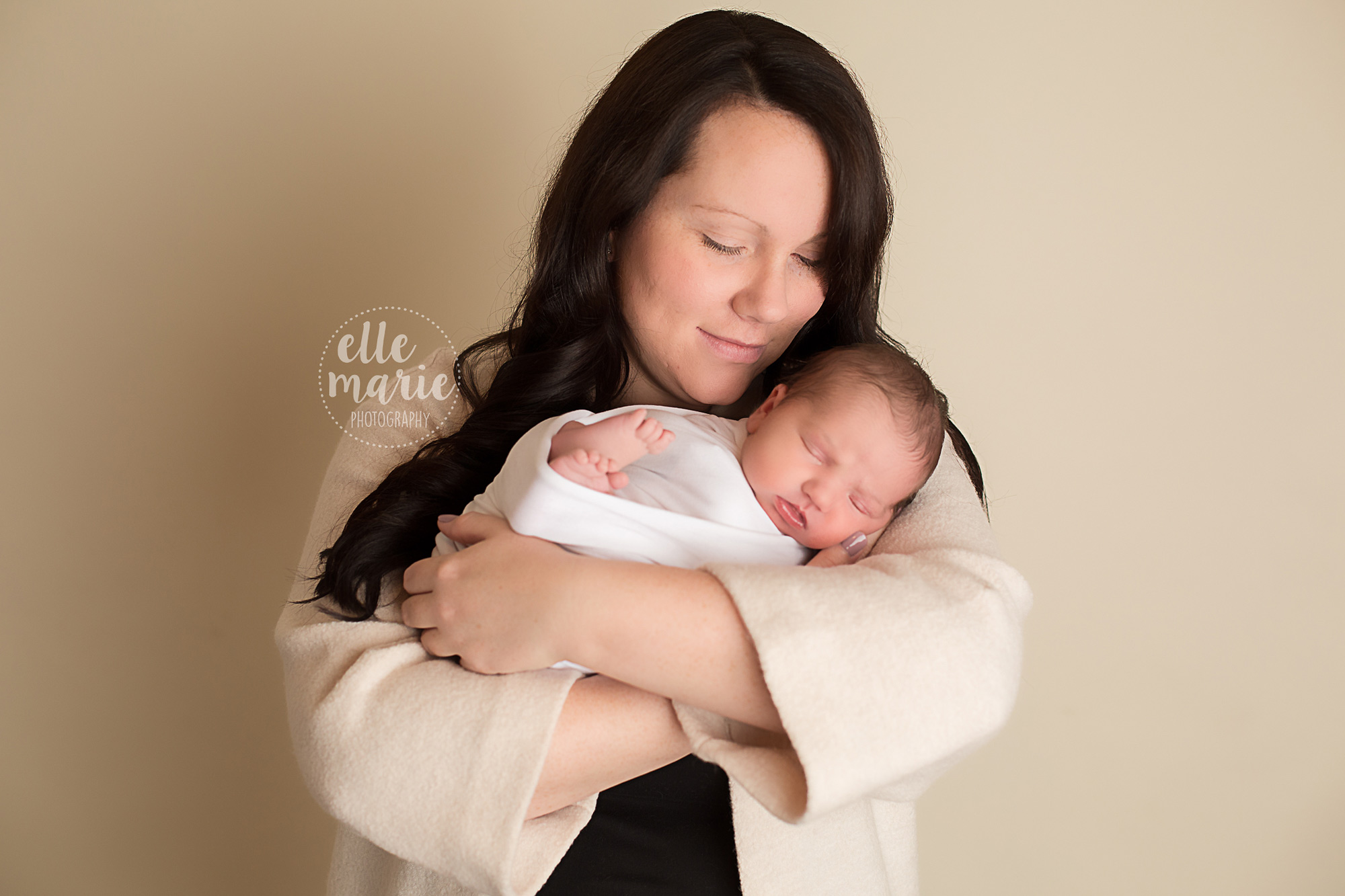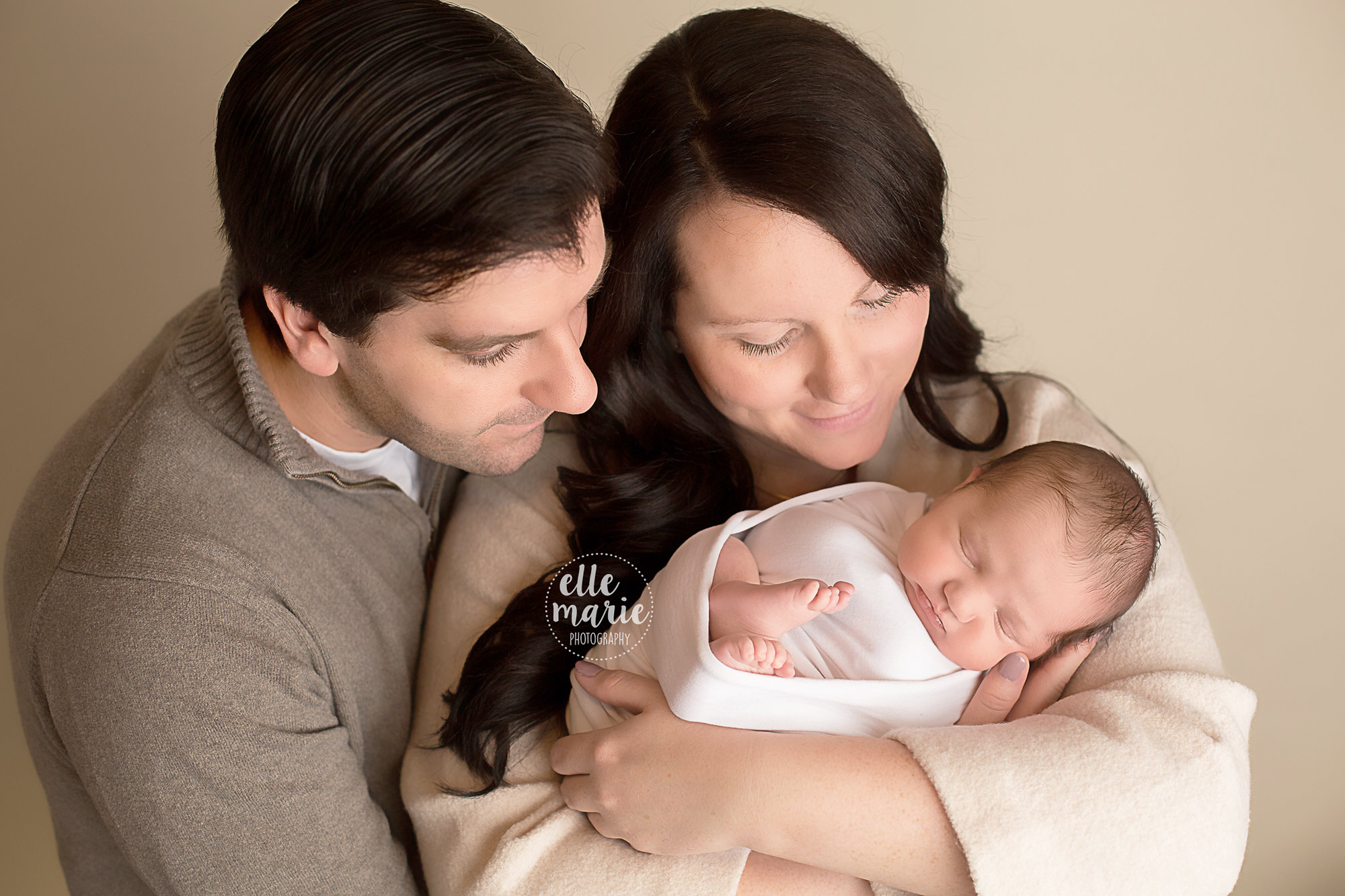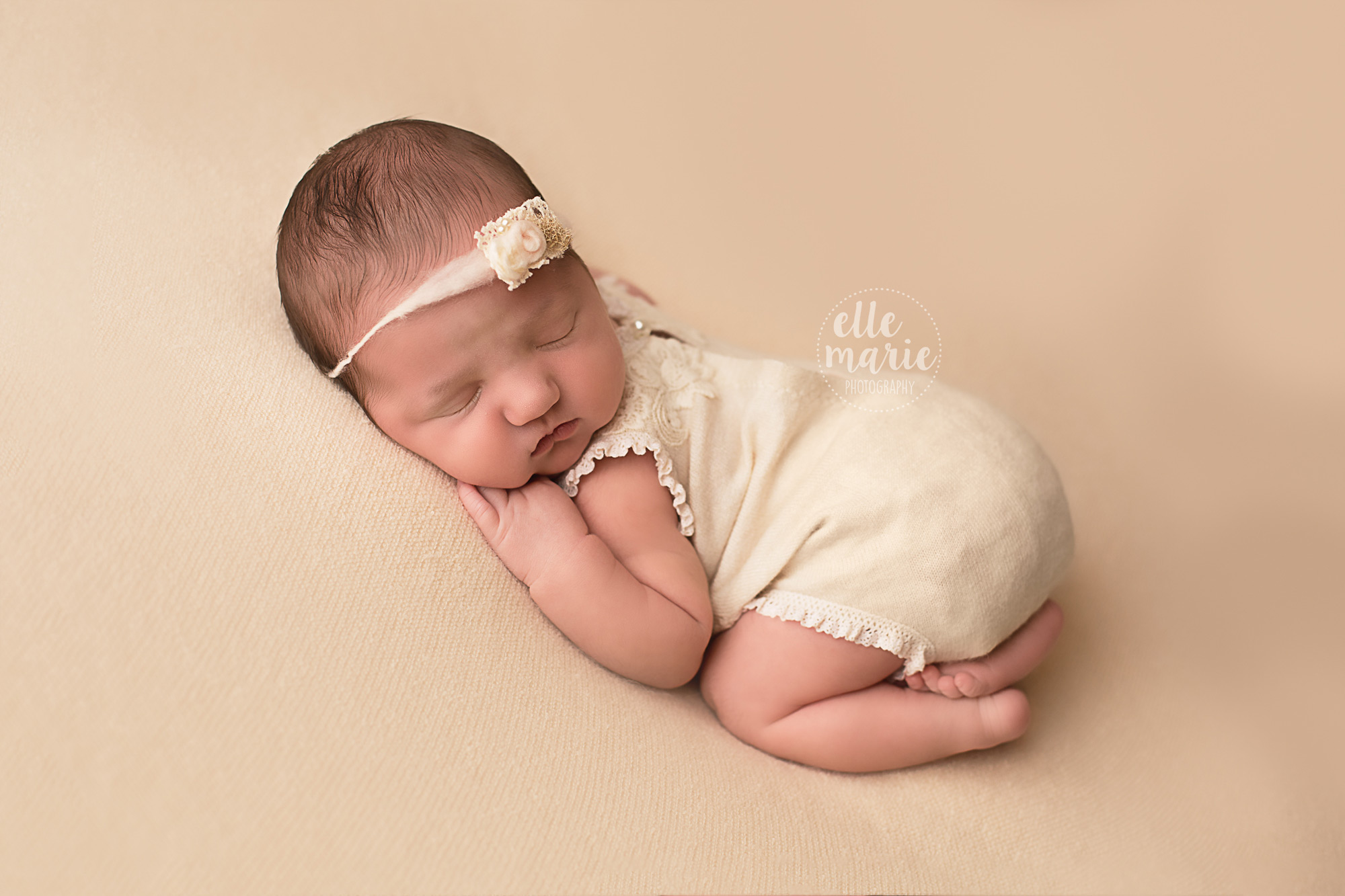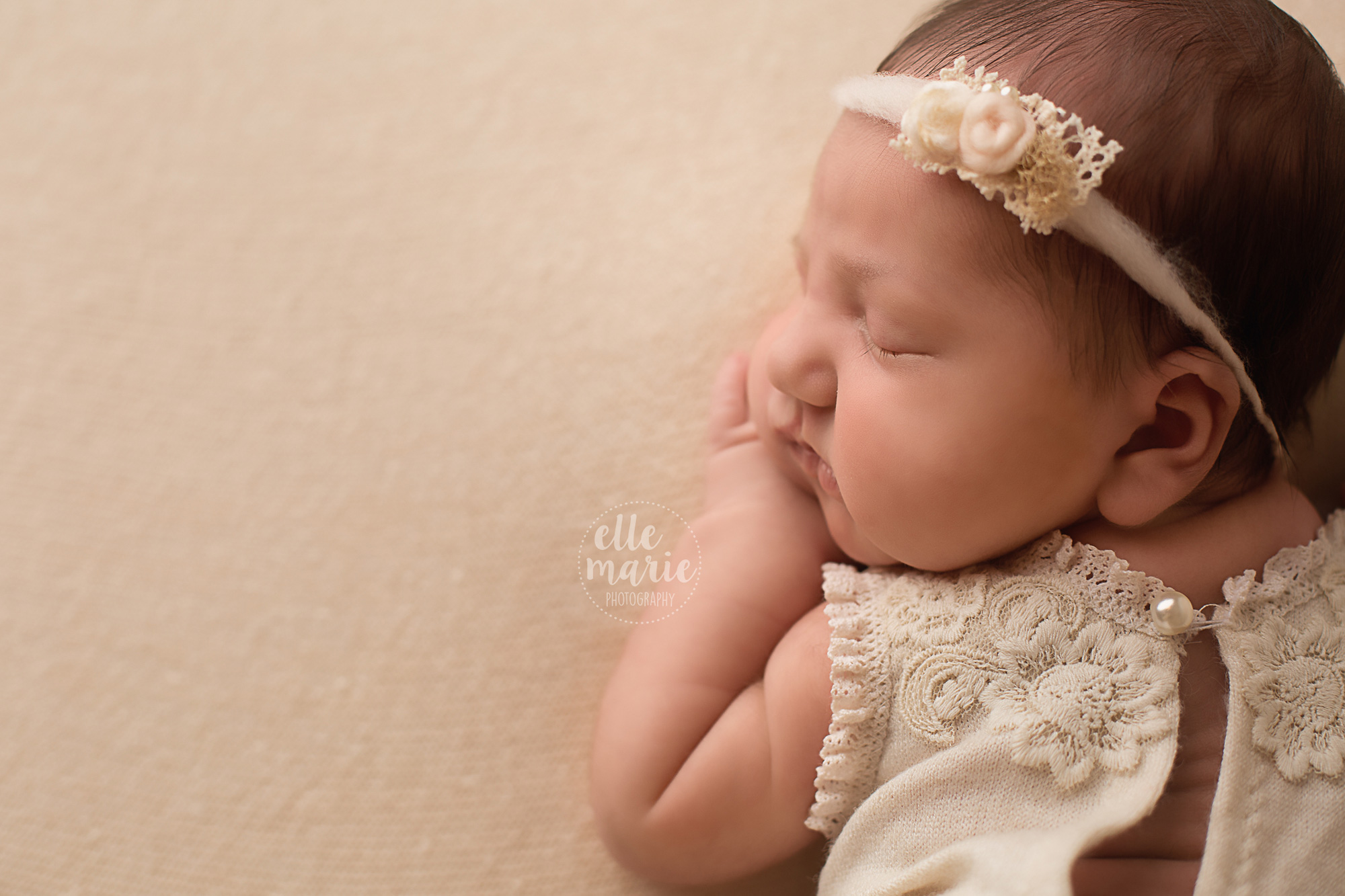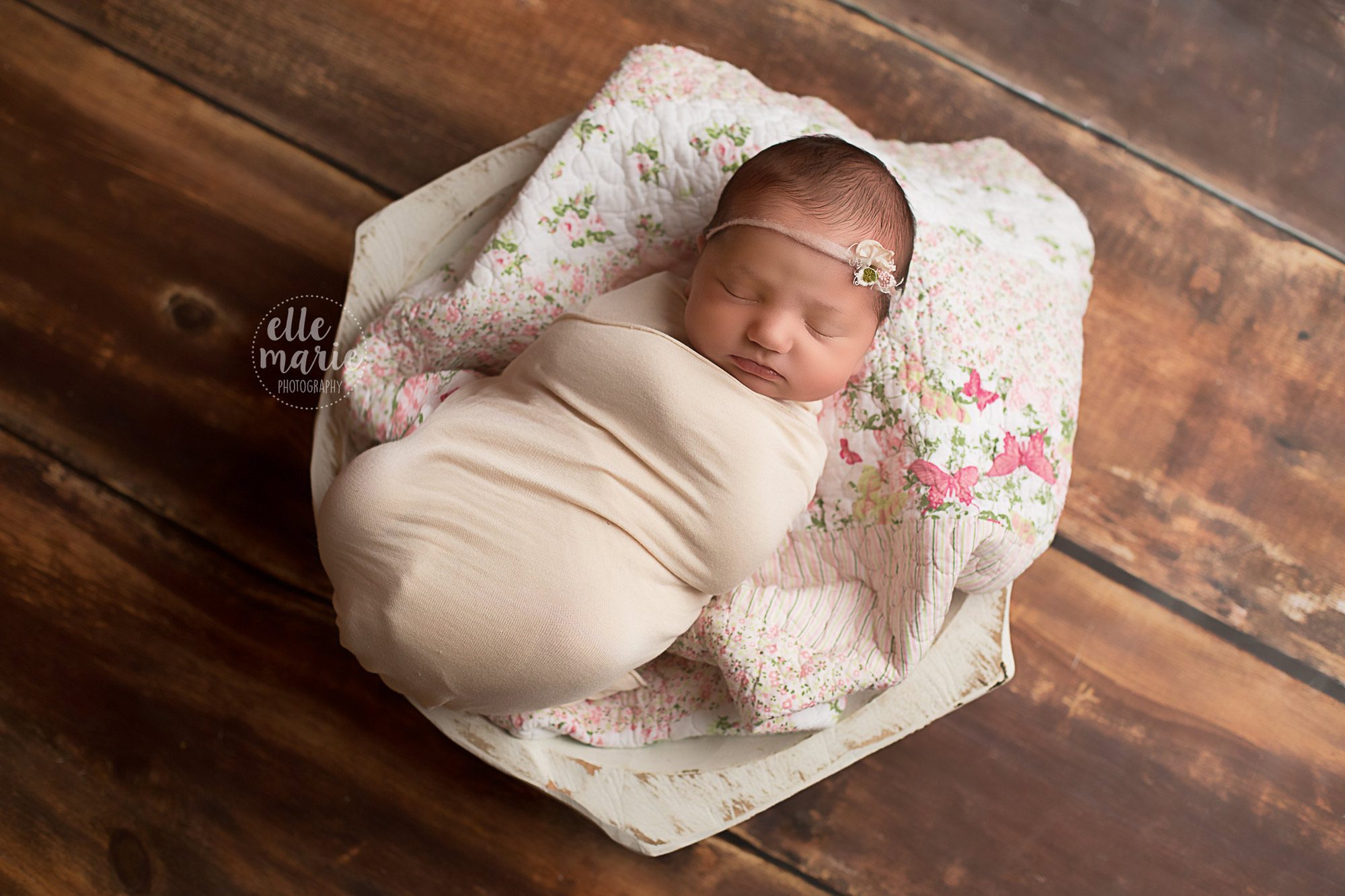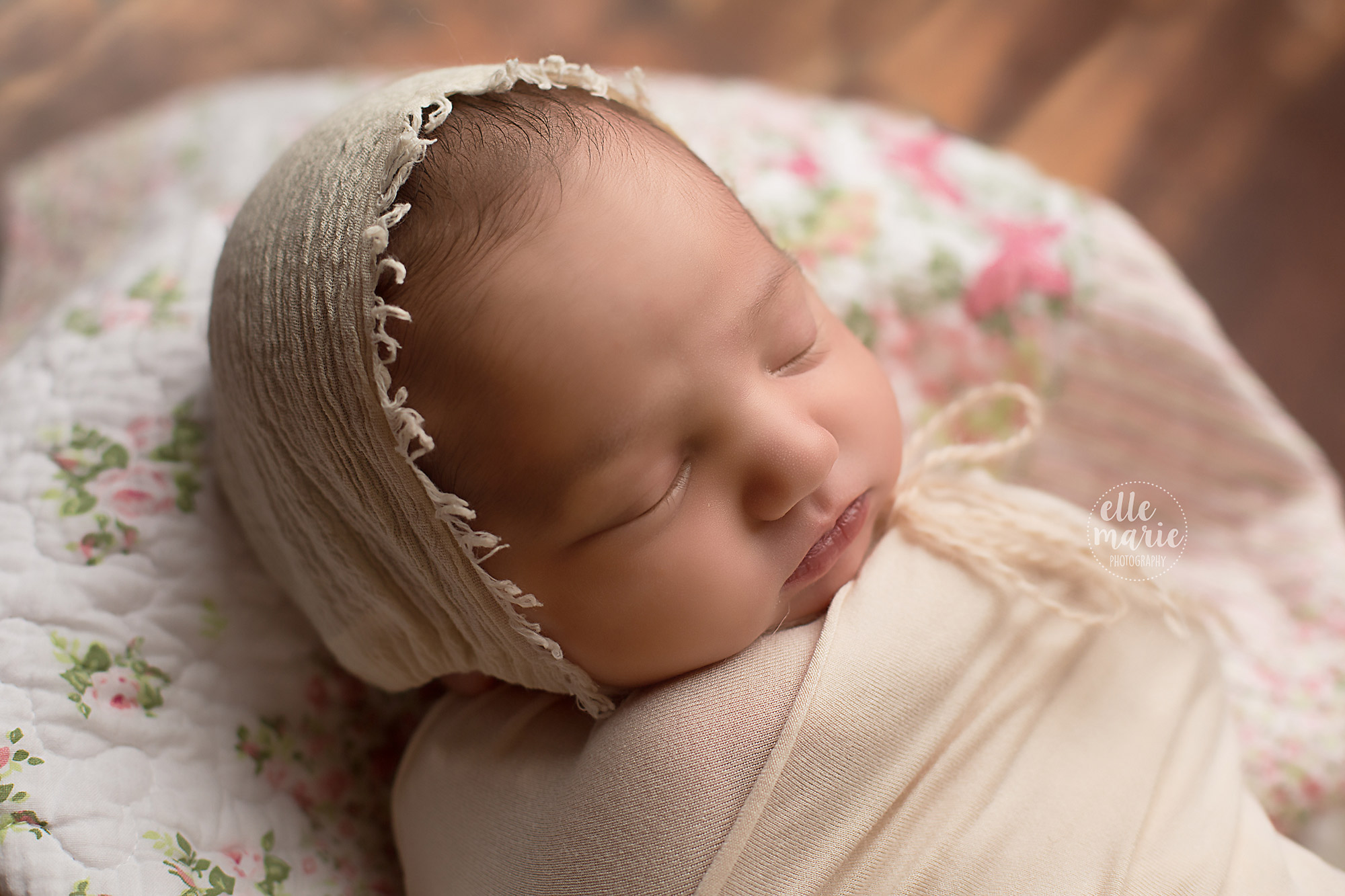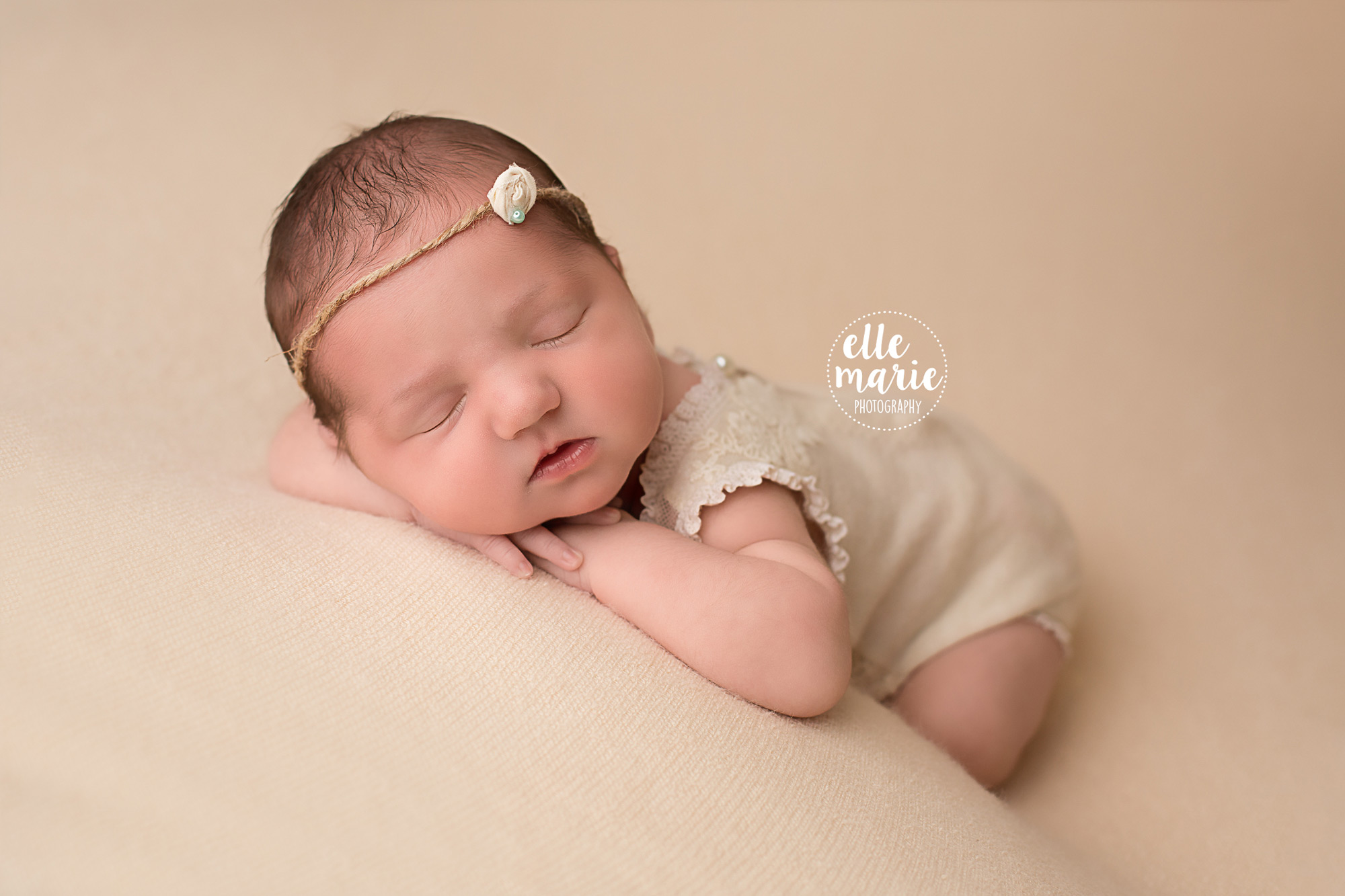 And here is a quick phone snap of their beautiful products!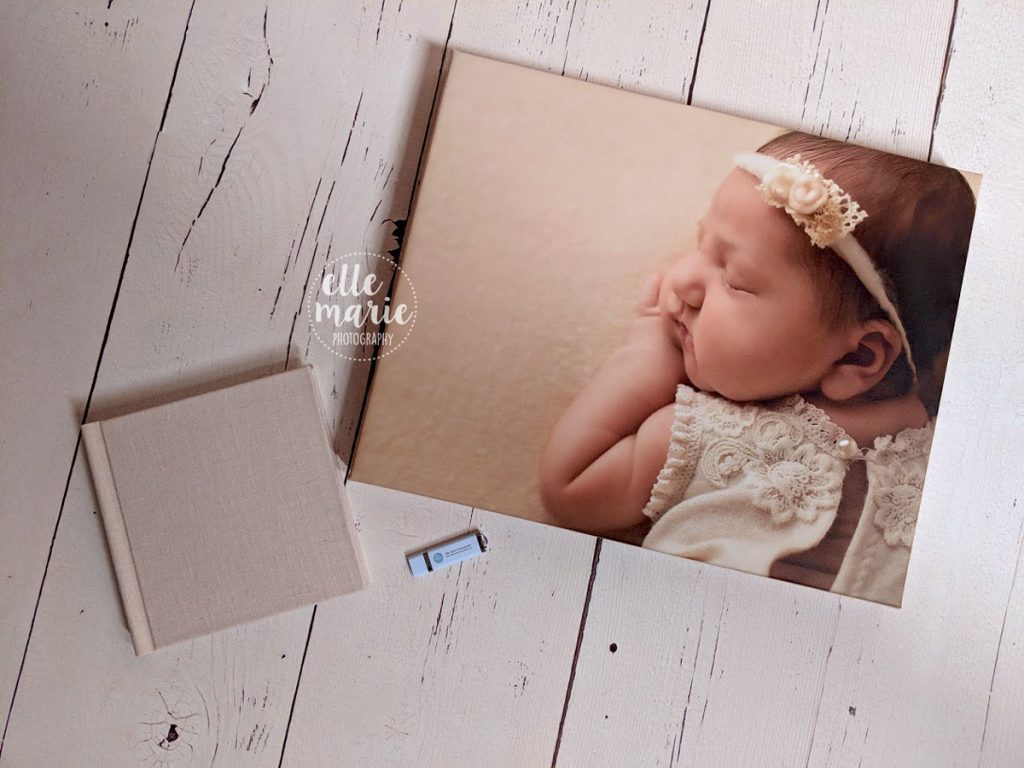 Elle Marie Photography specializes in newborn, family and lifestyle photography. If you are interested in booking a session please contact me! My studio is located in Whitby, ON and I photograph families all of the Greater Toronto Area (GTA), including Whitby, Oshawa, Bowmanville, Ajax, Pickering, Markham, Toronto, and Mississauga. I book a limited number of newborns each month so please get in touch and we can discuss your session!

©2023 Elle Marie Photography