2017 Year in Review | Whitby Newborn & Family Photographer
I can't believe we are down to just over 24 hours left to go in 2017. This year has flown by, but you know what they say, time flies when you're having fun! 2017 has been a huge year of growth for me in my photography career. It started off with some excellent mentoring, that helped me refine my business processes and ultimately provide a higher level of service to my clients and for that I am so thankful!
Here are some of the highlights from the year for me:
I earned my Qualified Newborn Photographer Certification through APNPI, as well as my Newborn Safety Education Course badge.
Had 2 images place as Finalists in the Annual Shoot and Share contest.
Nominated for the Durham Region, Oshawa/Whitby Reader's Choice Best Photography Studio.
Several images appeared in Social Media and website for brands such as Playtex Baby and Driscoll's.
Photographed over 65 families, and enjoyed meeting each and every one of them!
Witnessed 6 couples tie the knot, while having the honour of capturing those special moments!
And here are some of the images of many of my wonderful clients from 2017. It was an amazing year and I thank all of my clients for choosing me to be your photographer. I look forward to what's in store for 2018 and I can't wait to capture all of those special moments for all of you! If you are an instagram person, you can also check out my "top nine" of 2017!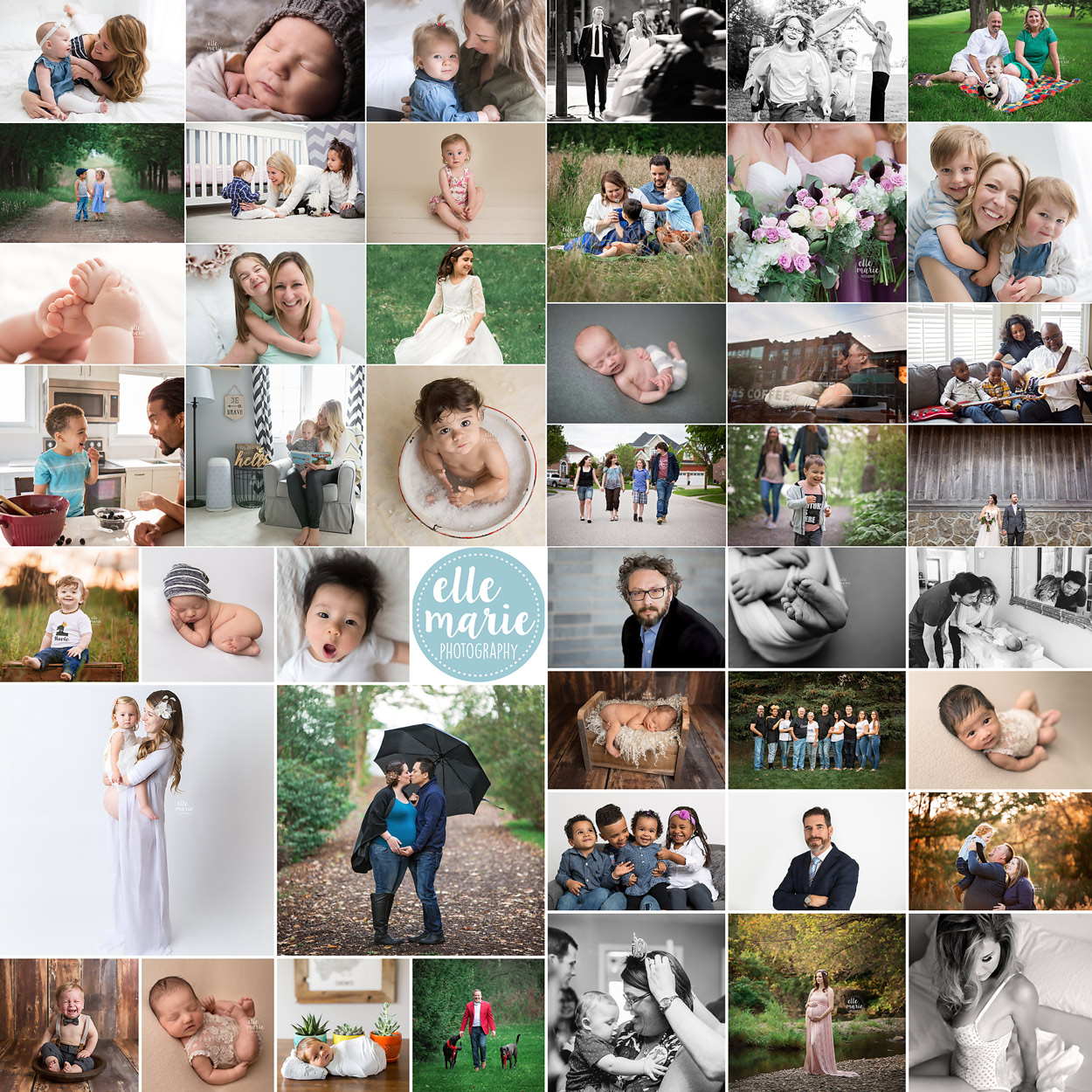 Elle Marie Photography specializes in newborn, family and lifestyle photography. If you are interested in booking a session please contact me! My studio is located in Whitby, ON and I photograph families all of the Greater Toronto Area (GTA), including Whitby, Oshawa, Bowmanville, Ajax, Pickering, Markham, Toronto, and Mississauga. I book a limited number of newborns each month so please get in touch and we can discuss your session!

©2023 Elle Marie Photography