2017 Tree Farm Holiday Sessions | Whitby Family Photographer
My 2nd Annual family tree farm photo sessions are my favourite day of the year! I have so much fun photographing so many families, meeting new people and welcoming back returning clients and friends from Whitby, and all over the Greater Toronto Area! I am also so lucky to have such an amazing friend who lets me use his vintage truck out at the tree farm, which makes for some amazing photos! Kids love it, parents love it, and I love it!!
This year's tree farm sessions were a little colder than last year, but everyone was having so much fun we hardly noticed, right?? We didn't get snow, but we did get a great day to cozy up with your family! This year I was also thrilled when we showed up to the farm and they had this awesome wood pile that we were able to use as a third setting for some photos. It was beautiful!
My only regret each year is that I can only do these sessions for 1 day, and they sell out in early September. My heart breaks every year when I have so many people asking to get in and book one of these sessions, but I just can't fit any more in. SO….next year, I'm going to see what I can do about that! Fingers crossed, I'm hoping to open up at least 2 days for 2018. Watch for booking info to come out in August!
Here are just a few (there's way to many great ones to show them all!) of my favourite photos from my family Tree Farm Sessions!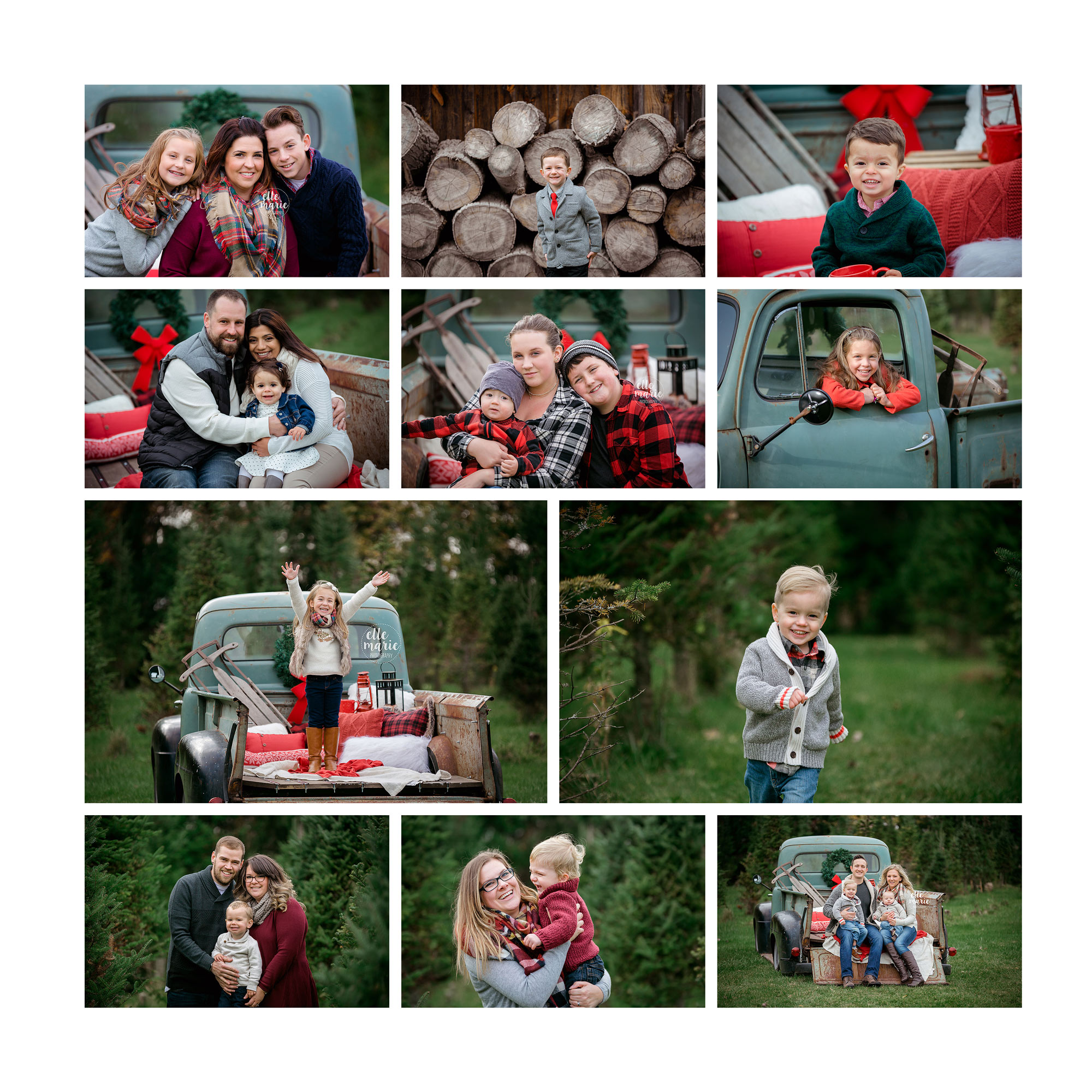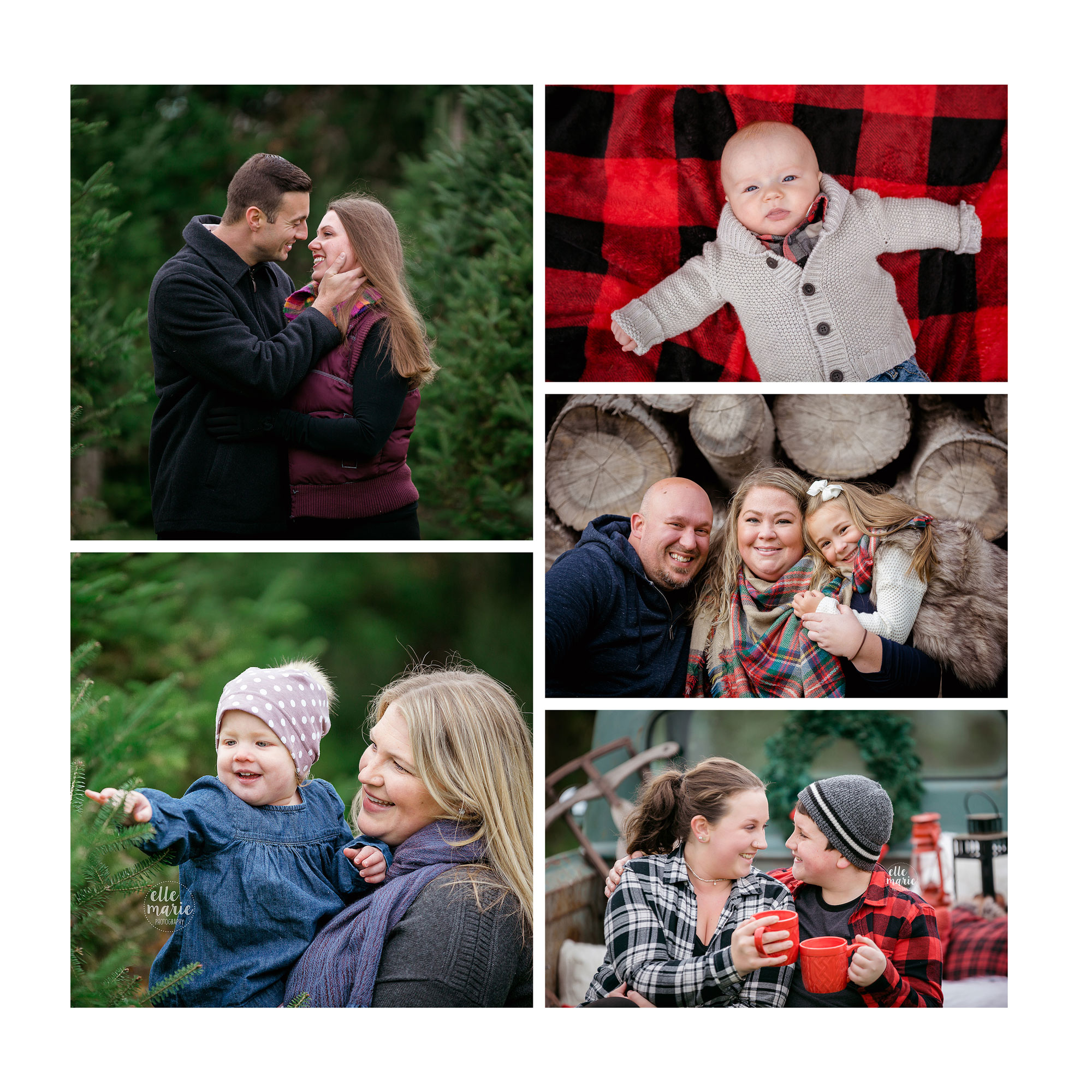 Elle Marie Photography specializes in newborn, family and lifestyle photography. If you are interested in booking a session please contact me! My studio is located in Whitby, ON and I photograph families all of the Greater Toronto Area (GTA), including Whitby, Oshawa, Bowmanville, Ajax, Pickering, Markham, Toronto, and Mississauga. I book a limited number of newborns each month so please get in touch and we can discuss your session!

©2023 Elle Marie Photography